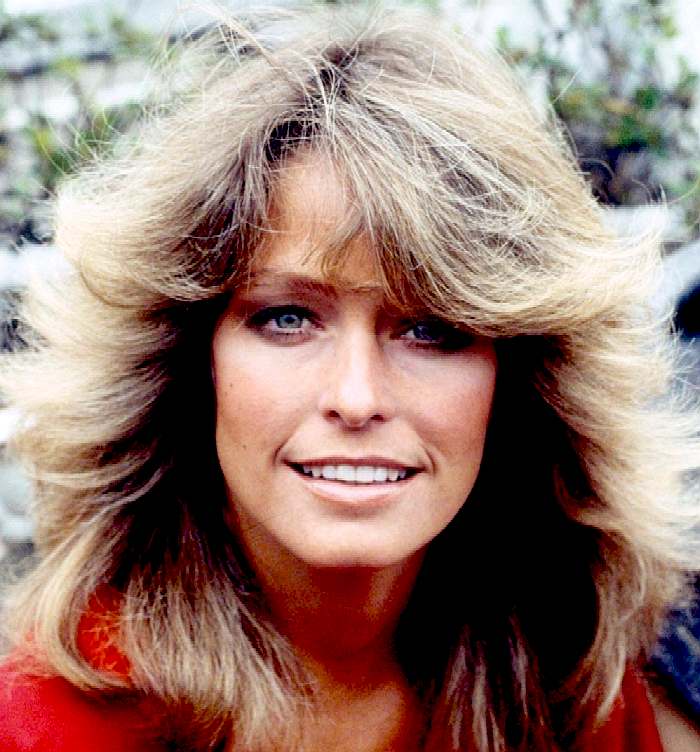 Ferrah Leni "Farrah" Fawcett was an American actress and artist. She was born in Corpus Christi, Texas, the younger of two daughters. Her mother, Pauline Alice Fawcett (née Evans; January 30, 1914 – March 4, 2005), was a homemaker, and her father, James William Fawcett (October 14, 1917 – August 23, 2010), was an oil field contractor. Her elder sister was Diane Fawcett Walls (October 27, 1938 – October 16, 2001), a graphic artist. She was of Irish, French, English, and Choctaw Native American ancestry. Fawcett once said the name "Ferrah" was "made up" by her mother because it went well with their last name. Another theory is that her father, an oilman, reportedly named her "Farah", for the Arabic word for "joy", and she reportedly asked to change the spelling to "Farrah."

A Roman Catholic, Fawcett's early education was at the parish school of the church her family attended, St. Patrick's Roman Catholic Church in Corpus Christi. She graduated from W.B. Ray High School in Corpus Christi, where she was voted "most beautiful" by her classmates her freshman, sophomore, junior, and senior years of high school. For three years (1965–68), she attended the University of Texas at Austin. During her Freshman year, she was named one of the "ten most beautiful coeds on campus", the first time a freshman had been chosen. Their photos were sent to various agencies in Hollywood. David Mirisch, a Hollywood agent, called her and urged her to come to Los Angeles. She turned him down, but he called her for the next two years. Finally, in 1968, the summer following her junior year, with her parents' permission to "try her luck" in Hollywood, Fawcett moved to Hollywood.
A six-time Golden Globe nominee and four-time Emmy Award nominee, Fawcett rose to international fame when she posed for her iconic red swimsuit poster and starred as private investigator Jill Munroe in the first season of the television series Charlie's Angels (1976–77). In 1996, she was ranked No. 26 on TV Guide's "50 Greatest TV stars of All-Time".

Fawcett began her career in 1968 in commercials and guest roles on television. During the 1970s, she appeared in numerous television series, including recurring roles on Harry O (1974-1976) and The Six Million Dollar Man (1974-1978) with then husband Lee Majors.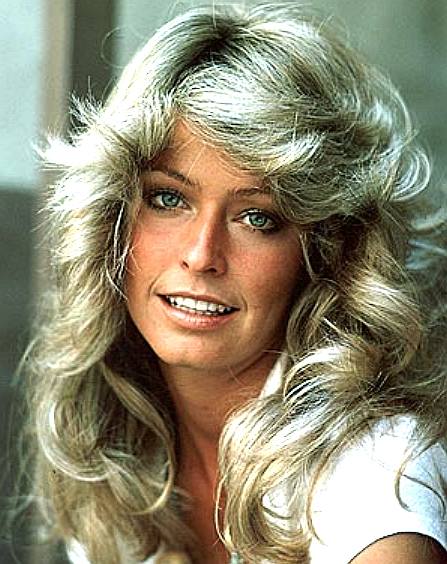 Her breakthrough role came in 1976, when she was cast as Jill Munroe in the ABC series Charlie's Angels, alongside Kate Jackson and Jaclyn Smith. The show propelled all three to stardom, but especially Fawcett (then billed as Fawcett-Majors). Her decision to leave the show in 1977 after only one season, led to legal disputes. Eventually she signed a contract requiring her to make six guest appearances in the shows third and fourth seasons (1978-1980). For her role in Charlie's Angels she received her first Golden Globe nomination.

In 1983, Fawcett received strong reviews for her performance in the Off-broadway play Extremeties. She was subsequently cast in the 1986 film version and received a Golden Globe nomination. She received two Emmy Award nominations for her roles in TV movies, as a battered wife in the 1984 film 'The Burning Bed' and as real-life murderer Diane Downs in the 1989 film Small Sacrifices. Her 1980s work in TV movies also earned her four additional Golden Globe nominations.

In 1997, she gained some negative press for a rambling appearance on The David Letterman Show, but also garnered strong reviews for her role in the film, The Apostle with Robert Duvall. She continued in numerous TV series, including recurring roles in the sitcom Spin City (2001) and the drama The Guardian (2002-2003). For the latter, she received her third Emmy nomination.

Her film roles include, Love Is a Funny Thing (1969), Myra Breckinridge (1970), Logan's Run (1976), Sunburn (1979), Saturn 3 (1980), The Cannonball Run (1981), Extremities (1986), The Apostle (1997) and Dr. T & the Women (2000).

Fawcett was diagnosed with Cancer in 2006, and in 2009 the TV documentary Farrah's Story, chronicling her battle with the disease aired on NBC. For her work as a producer on the documentary, she posthumously earned her fourth Emmy nomination.
CANCER
Fawcett was diagnosed with anal cancer in 2006, and began treatment, including chemotherapy and surgery. Four months later, on her 60th birthday, the Associated Press reported that Fawcett was, at that point, cancer-free.

In May 2007, Fawcett brought a small digital video camera to document a doctor's office visit. There, she was told a malignant polyp was found where she had been treated for the initial cancer. Doctors contemplated whether to implant a radiation seeder (which differs from conventional radiation and is used to treat other types of cancer). Fawcett's U.S. doctors told her that she would require a colostomy. Instead, Fawcett traveled to Germany for treatments described variously in the press as "holistic", "aggressive", and "alternative". There, Dr. Ursula Jacob prescribed a treatment including surgery to remove the anal tumor, and a course of perfusion and embolization for her liver cancer by Doctors Claus Kiehling and Thomas Vogl in Germany, and chemotherapy back in Los Angeles. Although initially the tumors were regressing, their reappearance a few months later necessitated a new course, this time including laser ablation therapy and chemoembolization. Aided by friend Alana Stewart, Fawcett documented her battle with the disease.

In early April 2009, Fawcett, back in the United States, was hospitalized, with media reports declaring her unconscious and in critical condition, although subsequent reports indicated her condition was not so dire. On April 6, the Associated Press reported that her cancer had metastasized to her liver, a development Fawcett had learned of in May 2007 and which her subsequent treatments in Germany had targeted. The report denied that she was unconscious, and explained that the hospitalization was due not to her cancer but a painful abdominal hematoma that had been the result of a minor procedure. Her spokesperson emphasized she was not "at death's door", adding "She remains in good spirits with her usual sense of humor ... She's been in great shape her whole life and has an incredible resolve and an incredible resilience." Fawcett was released from the hospital on April 9, picked up by longtime companion O'Neal, and, according to her doctor, was "walking and in great spirits and looking forward to celebrating Easter at home."

A month later, on May 7, Fawcett was reported as critically ill, with Ryan O'Neal quoted as saying she now spends her days at home, on an IV, often asleep. The Los Angeles Times reported Fawcett was in the last stages of her cancer and had the chance to see her son Redmond in April 2009, although shackled and under supervision, as he was then incarcerated. Her 91-year-old father, James Fawcett, flew out to Los Angeles to visit.

The cancer specialist who was treating Fawcett in L.A., Dr. Lawrence Piro, and Fawcett's friend and Angels co-star Kate Jackson – a breast cancer survivor – appeared together on The Today Show dispelling tabloid-fueled rumors, including suggestions Fawcett had ever been in a coma, had ever reached 86 pounds, and had ever given up her fight against the disease or lost the will to live. Jackson decried such fabrications, saying they "really do hurt a human being and a person like Farrah." Piro recalled when it became necessary for Fawcett to undergo treatments that would cause her to lose her hair, acknowledging "Farrah probably has the most famous hair in the world", but also that it is not a trivial matter for any cancer patient, whose hair "affects [one's] whole sense of who [they] are". Of the documentary, Jackson averred Fawcett "didn't do this to show that 'she' is unique, she did it to show that we are all unique ... (T)his was ... meant to be a gift to others to help and inspire them."

The two-hour documentary Farrah's Story, which was filmed by Fawcett and friend Alana Stewart, aired on NBC on May 15, 2009. The documentary was watched by nearly nine million people at its premiere airing, and it was re-aired on the broadcast network's cable stations MSNBC, Bravo and Oxygen. Fawcett earned her fourth Emmy nomination posthumously on July 16, 2009, as producer of Farrah's Story.

Controversy surrounded the aired version of the documentary, with her initial producing partner, who had worked with her four years earlier on her reality series Chasing Farrah, alleging O'Neal's and Stewart's editing of the program was not in keeping with Fawcett's wishes to more thoroughly explore rare types of cancers such as her own and alternative methods of treatment. He was especially critical of scenes showing Fawcett's son visiting her for the last time, in shackles, while she was nearly unconscious in bed. Fawcett had generally kept her son out of the media, and his appearances were minimal in Chasing Farrah.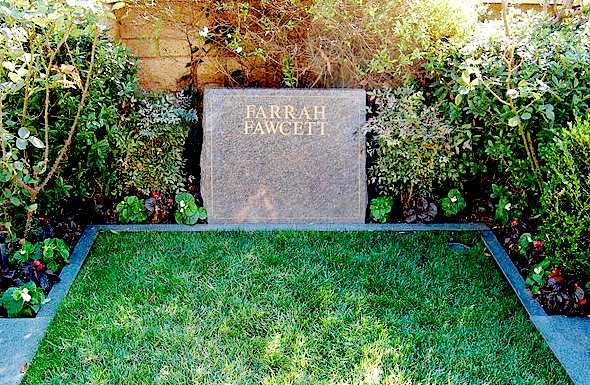 DEATH

Fawcett died at approximately 9:28 a.m. on June 25, 2009, in the intensive care unit of Saint John's Health Center in Santa Monica, California, with O'Neal and Stewart by her side. She was 62 years old.

A private funeral was held in Los Angeles on June 30, 2009 for Fawcett. Her son Redmond was permitted to leave his California detention center to attend his mother's funeral, where he gave the first reading. News of the death was significantly overshadowed by the death of pop culture icon Michael Jackson who died later on the same day. News coverage was heavily focused on Jackson's death, leading to significantly less coverage focused on Fawcett.

The night of her death, ABC aired an hour-long special episode of 20/20 featuring clips from several of Barbara Walters' past interviews with Fawcett as well as new interviews with Ryan O'Neal, Jaclyn Smith, Alana Stewart, and Dr. Lawrence Piro. Walters followed up on the story on Friday's episode of 20/20. CNN's Larry King Live planned a show exclusively about Fawcett that evening until the death of Michael Jackson several hours later caused the program to shift to cover both stories. Cher, a longtime friend of Fawcett, and Suzanne de Passe, executive producer of Fawcett's Small Sacrifices mini-series, both paid tribute to Fawcett on the program. NBC aired a Dateline NBC special "Farrah Fawcett: The Life and Death of an Angel" the following evening, June 26, preceded by a rebroadcast of Farrah's Story in prime time. That weekend and the following week, television tributes continued. MSNBC aired back-to-back episodes of its Headliners and Legends episodes featuring Fawcett and Jackson. TV Land aired a mini-marathon of Charlie's Angels and Chasing Farrah episodes. E! aired Michael & Farrah: Lost Icons and the The Biography Channel aired Bio Remembers: Farrah Fawcett. The documentary Farrah's Story re-aired on the Oxygen Network and MSNBC.

Larry King said of the Fawcett phenomenon:

" TV had much more impact back in the '70s than it does today. Charlie's Angels got huge numbers every week – nothing really dominates the television landscape like that today. Maybe American Idol comes close, but now there are so many channels and so many more shows it's hard for anything to get the audience, or amount of attention, that Charlie's Angels got. Farrah was a major TV star when the medium was clearly dominant."

Playboy founder Hugh Hefner said:
"Farrah was one of the iconic beauties of our time. Her girl-next-door charm combined with stunning looks made her a star on film, TV and the printed page."

Kate Jackson said:

" She was a selfless person who loved her family and friends with all her heart, and what a big heart it was. Farrah showed immense courage and grace throughout her illness and was an inspiration to those around her... I will remember her kindness, her cutting dry wit and, of course, her beautiful smile...when you think of Farrah, remember her smiling because that is exactly how she wanted to be remembered: smiling. "

In March 2010, the Academy of Motion Picture Arts and Sciences caused controversy when Fawcett was excluded from the "In Memoriam" montage at the 82nd Academy Awards ceremony, along with fellow television stars Bea Arthur, Gene Barry and Ed McMahon. Michael Jackson, though not primarily known for his film roles, was among those memorialized in the montage, adding to the controversy. In addition to Ryan and Tatum O'Neal, friends and colleagues of Fawcett publicly expressed their outrage at the oversight, including actress Jane Fonda and film critic Roger Ebert. AMPAS executive director Bruce Davis cited Fawcett's recognition at the 61st Primetime Emmy Awards for her "remarkable television work," and said of all the exclusions: "There's nothing you can say to people, particularly to family members, within a day or two of the show that helps at all. They tend to be surprised and hurt, and we understand that and we're sorry for it."

She is buried at the Westwood Village Memorial Park in Los Angeles.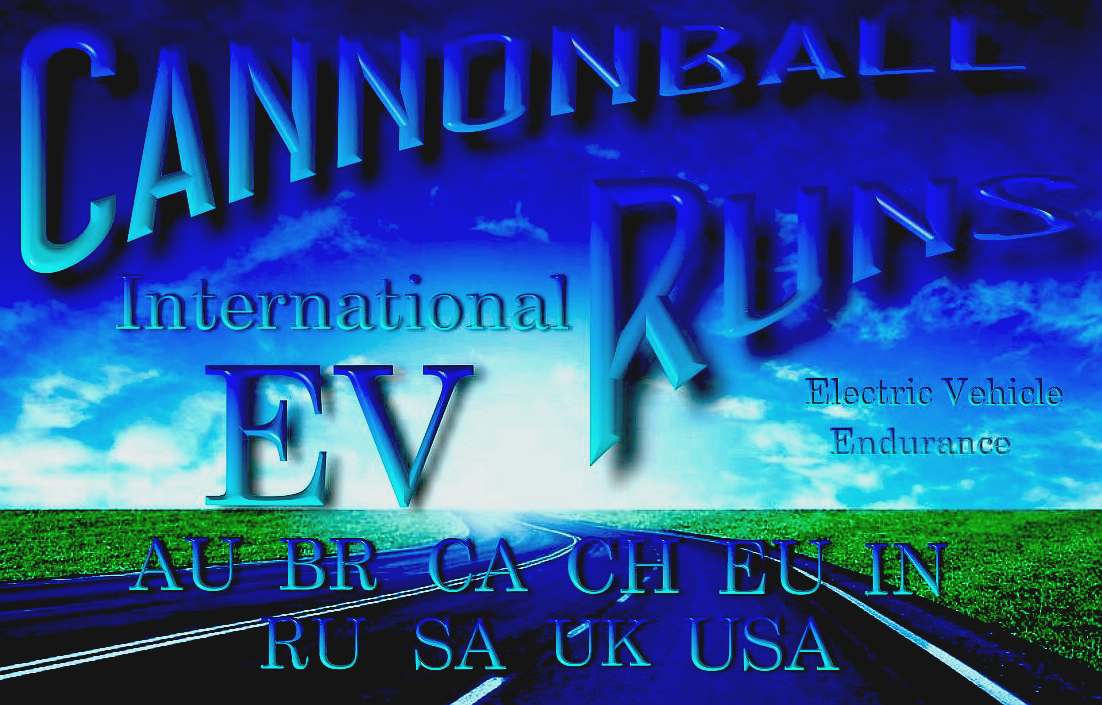 An event for environmentalists around the world in recognition that air pollution can cause Cancer
---