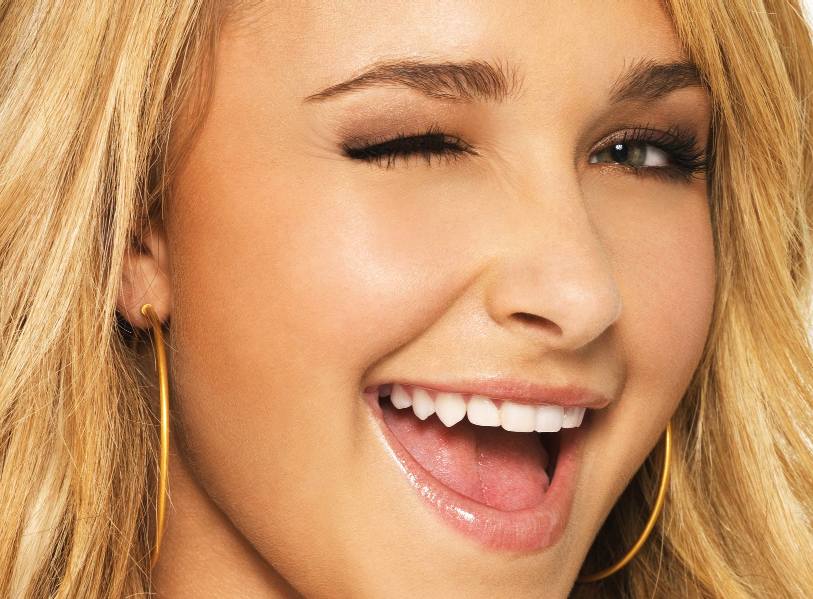 Hayden Leslie Panettiere (born August 21, 1989) is an American actress, singer and model. She began her acting career by playing Sarah Roberts on One Life to Live (1994–1997), and Lizzie Spaulding on Guiding Light (1996–2000), before starring at age 10 as Sheryl Yoast in the Disney feature film Remember the Titans. Her most notable role to date is that of cheerleader Claire Bennet on the NBC series Heroes (2006–2010), for which she won several awards. Other recent roles include her portrayal of the title character in true crime drama Amanda Knox: Murder on Trial in Italy and Kirby Reed in the slasher film Scream 4. In October 2012, she began starring as Juliette Barnes in the ABC musical drama series Nashville, for which she was nominated for a Golden Globe Award for Best Supporting Actress – Series, Miniseries or Television Film in 2012.
Hayden is quoted as saying: "My heart tells me that Amanda Knox is innocent," American starlet Hayden Panettiere told the Italian press today. "But as an actress you should never judge the characters you play, just accept them."

She doesn't regret starring as Amanda in Lifetime's much criticized docudrama, she told Italian magazine Oggi. The film's lawyers vetted the facts, she says, and she holds the British press responsible for most of the complaints.

Case watchers will applaud her criticism of the Daily Mail, the smarmy British tabloid that virtually created Amanda's "Foxy Knoxy" caricature. The Mail ran a story about Hayden right before the movie aired, criticizing her for shopping in L.A. while Amanda was in prison and the family of victim Meredith was objecting to the graphic stabbing scenes. In fact, all of the families involved tried to stop the film, now available online, on DVD and Itunes.
Hayden has appeared in over a dozen full-length feature films, having her debut in A Bug's Life. In 1999, she portrayed the girl on a sinking sailboat in Message In A Bottle. She played the role of Coach Yoast's daughter, Sheryl, in the 2000 Disney film Remember the Titans. She also starred in Bring It On: All or Nothing as a cheerleader and had a supporting role as Adelaide Bourbon in the independent film Shanghai Kiss. In 2004, she appeared in the Disney Channel film Tiger Cruise, and in Raising Helen as Kate Hudson's adolescent niece. In 2005, she was the title character's rival in a skating contest in Ice Princess. In the same year she starred in the film Racing Stripes where she played the character Channing Walsh.

In June 2007, she signed with the William Morris Agency, after previously being represented by United Talent Agency. Forbes estimated that she earned $2 million in 2007.

In 2008, Panettiere appeared in the drama Fireflies in the Garden as a younger version of Emily Watson's character, Jane Lawrence. In September 2008, she appeared in a satirical video, a mock-PSA (public service announcement) on funnyordie.com titled "Hayden Panettiere PSA: Your Vote, Your Choice". In October, Panettiere appeared in another satirical PSA video on funnyordie.com titled "Vote for McCain: He's just like George Bush, except older and with a worse temper".

In July 2009, Panettiere starred in the teen comedy I Love You, Beth Cooper. In September 2010, she was signed to star as Amanda Knox in the controversial Amanda Knox: Murder on Trial in Italy. Panettiere also provided the voice of Kate, alongside Justin Long in 2010's Alpha and Omega.

In April 2011, Panettiere appeared in the Scream sequel, Scream 4, playing Kirby Reed, a role in which she received acclaim for and was considered to be a highlight of the film, which received mixed reviews itself. The same year she replaced Anne Hathaway as the voice of Red for the animated sequel Hoodwinked Too! Hood vs. Evil. In 2012 The Forger, in which she played the role of Amber, was released direct to DVD (both this and Hoodwinked Too! Hood vs. Evil were made in 2009).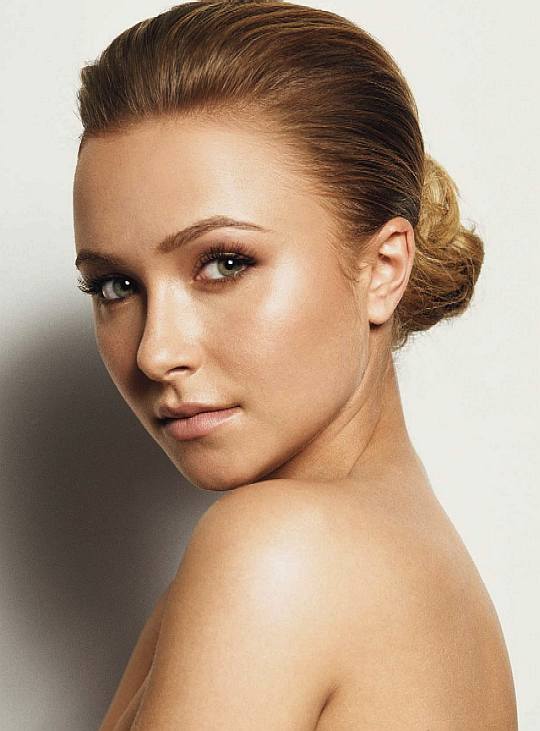 POLITICS

In 2007, Panettiere became an official supporter of Ronald McDonald House Charities and is a member of their celebrity board, called the Friends of RMHC.

On October 31, 2007, Panettiere joined with The Whaleman Foundation to try to disrupt the annual dolphin hunt in Taiji, Wakayama, Japan. She was involved in a confrontation between Japanese fishermen and five other surfers from Australia and the United States (including former Home and Away star Isabel Lucas) of the group. The confrontation lasted more than 10 minutes before the surfers were forced to return to the beach, after which they left the country. Parts of the confrontation can be seen on the award-winning Sundance Film Festival documentary film, The Cove. The fishermen consider the condemnation as an attack on their culture.

Panettiere told E! News that an arrest warrant has been issued in Japan for her interference in the dolphin hunt, but her claim was later dismissed by the Japanese Fisheries Agency. In November 2007, she was awarded the "Compassion in Action Award" from the animal rights group PETA for her efforts to stop the dolphin hunt in Japan.

On January 28, 2008, Panettiere handed a letter of protest to the Norwegian ambassador in the United States arguing that Norway should stop its hunt for whales. She also delivered a letter to the Japanese ambassador calling for the end of Japan's hunting of whales. At a 2007 Greenpeace event in Anchorage, Alaska, Panettiere defended aboriginal whaling, saying that there is a difference between commercial whaling and the whaling practiced by aboriginal tribes in the United States.

In May 2008, Panettiere was involved in an eBay auction to benefit Save the Whales Again, a campaign of The Whaleman Foundation. The auction included tickets to a fundraising dinner hosted at the Hollywood restaurant Beso, owned by Eva Longoria, and a whale watching tour, with Panettiere, off the coast of Santa Barbara. The same month, during an interview with Teen Vogue, Panettiere explained how her fame gives her a platform for her activism: "The show [Heroes] put me in a place to speak for things that I'm passionate about."

In September 2008, Panettiere launched her own line of calfskin leather bags for the company Dooney & Bourke. In October 2008, Panettiere delved into the presidential election, releasing a public service announcement through the website Funny or Die. In this video Panettiere mocked Republican candidate John McCain for his age and temper. She subsequently made clear her intention to vote for Barack Obama, and urged other young people to vote.

Panettiere also appeared in a public service announcement with DC Shadow Senator Paul Strauss endorsing voting rights for the District of Columbia. She is also a teen ambassador for the Candie's Foundation, whose mission is to prevent teen pregnancy. On May 6, 2009, she participated in a town hall meeting in New York City alongside Bristol Palin and Major League Baseball pitcher Matt Garza on the issue of teen pregnancy.

On 6 December 2013 Panettiere and her fiancée Wladimir Klitschko visited the the Euromaidan-protests in Kiev (the capital of Ukraine). Wladimir's brother Vitali is one of the leading figures of this protests. She and her fiancée addressed the crowds.

FILMOGRAPHY


Notes

1998

Dot

Voice role

Mermaid

Live-action film debut

1999

Girl on Sinking Boat

2000

Suri

Voice

Sheryl Yoast

2001

Natalie Scheffer

2002

Young Jeanne

2004

Melanie Lewis

Audrey Davis

2005

Channing Walsh

Gennifer "Gen" Harwood

2006

Britney Allen

Christina Waters

Allyson 'Ally' Palmer

Released on DVD as The Good Student

2007

Adelaide Bourbon

Diary of a New Girl

Hannah Rochelle

Voice

2008

Young Jane Lawrence

Released in North America in 2011

Fairy Princess Willow

Voice

2009

Beth Cooper

Lead role

Herself

2010

Kate

Voice

2011

Kirby Reed

Main role

Red Riding Hood (voice)

Filmed in 2009

2012

Amber

Filmed in 2009

2014

Over the Wall

Billy Jean

Pre-production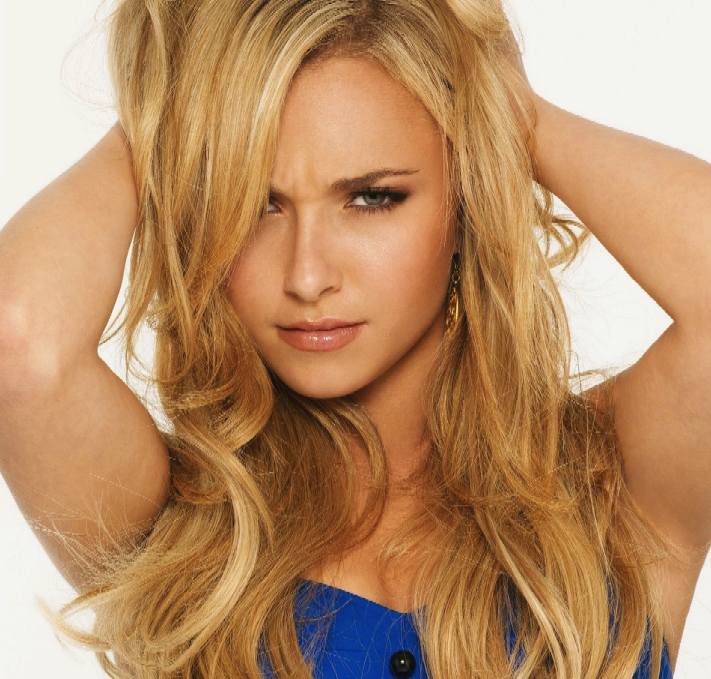 POPWATCH ON AMANDA KNOX
She was attracted to her Italian boyfriend because he reminded her of Harry Potter: Knox's alibi on Nov. 1, the night of the murder, is that she was with her boyfriend, Harry Potter lookalike Raffaele Sollecito, at his house. "We had dinner. We watched a movie. We smoked. We had sex. We were together," Knox said. "I smoked a joint with Sollecito, and what that did to my memories was it made them less concrete, but it didn't black them out and it didn't change them. We stayed in the whole night."

She did not do cartwheels at the police station: After arriving home to find the front door ajar and hopping in the shower despite the blood on the bathmat, a lot of people question how Knox could've gone back to her boyfriend's apartment without calling for help. And even more people question why she was doing gymnastics at the police station. Knox sets the record straight on the alleged cartwheels: "I did the splits, and that's once."

Her confession was forced: "I didn't confess. I was interrogated. They acted like my answers were wrong. They told me I was wrong, that I didn't remember correctly, that I had to remember correctly. And if I didn't, I would never see my family." And after Knox named Patrick Lumumba the murderer, more red flags appeared. Now, she explains that her hand was forced once again: "I wasn't providing a lot of the detail," Knox said. "They were asking me if I had heard Meredith scream, and when I said I didn't remember, they said, 'How could you not remember that she screamed?' And I said, 'Okay, I guess I remember that she screamed.' It was all like that."

She didn't clean her DNA from Kercher's room: Knox's lack of DNA in Kercher's room was no fault of her own. According to Knox, cleaning DNA is not one of her specialties. "That's impossible. It's impossible to see DNA, much less identify whose DNA it is."

The prison lied to her about her having HIV: Knox admitted to contemplating suicide and recalled a particularly hard day in prison: "The doctor told me that I had tested positive for HIV," Knox said. "I was stunned. I went back to my room with one of the prison officials telling me, 'Well, you should've thought about it before you had sex with all those people.'" This information prompted Knox to make a list of all of her sexual partners, a list that the prison then confiscated. "They leaked it to the media often with mistranslations of what I had actually written in English." The prison later informed her that they had made a mistake. Knox was not HIV positive.

She made friends in prison: Knox and her cellmate would sing The Star Spangled Banner every day. And in her spare time, she learned a song from the prison chaplain and became fluent in Italian.
Her friends and family stuck by her: With numerous visits from her family, Knox started to feel guilty about the sacrifices they were making: "I felt incredibly guilty for what they were having to sacrifice for me, and there was a certain point in my thinking in prison that if it didn't work out and I never was free again, I was trying to figure out how I could ask them to move on with their life without me because I was tired of them having to sacrifice everything for me."

Her life is back on track: Knox is currently studying creative writing at the University of Washington and has reunited with a former pre-Italy boyfriend, one who sent her a tracing of his hand while she was in prison… so that she would always have a hand to hold.

She's still friends with her Italian boyfriend: Her former boyfriend, Raffaele Sollecito, the same one who never turned on Knox, has since visited her in Seattle. "He was faced with the prospect of not having a sentence if he just blamed me and he didn't because he couldn't live with a decision like that," Knox said. "I had known him for seven days."

Although she's not as "chirpy" anymore, Knox is ready to be "reconsidered as a person." And with that, she would love the opportunity to pay her respects at Kercher's grave. But for now, with another trial looming ahead, "I have to be ready to fight and defend myself."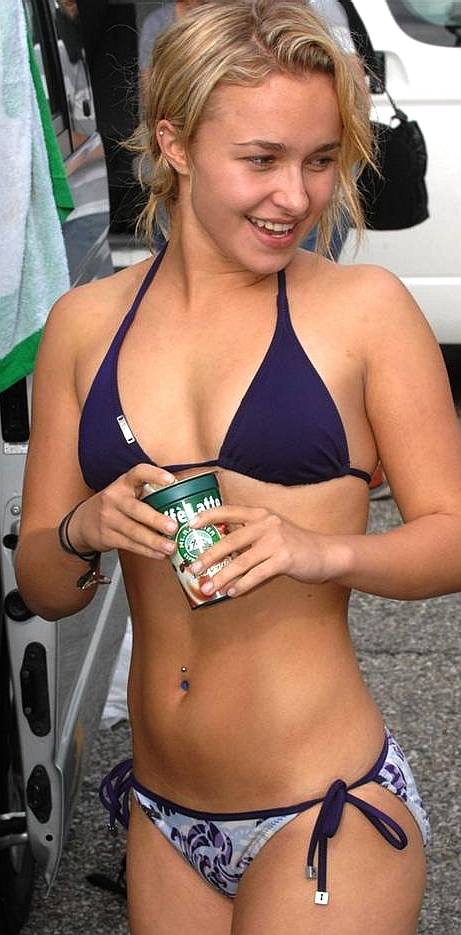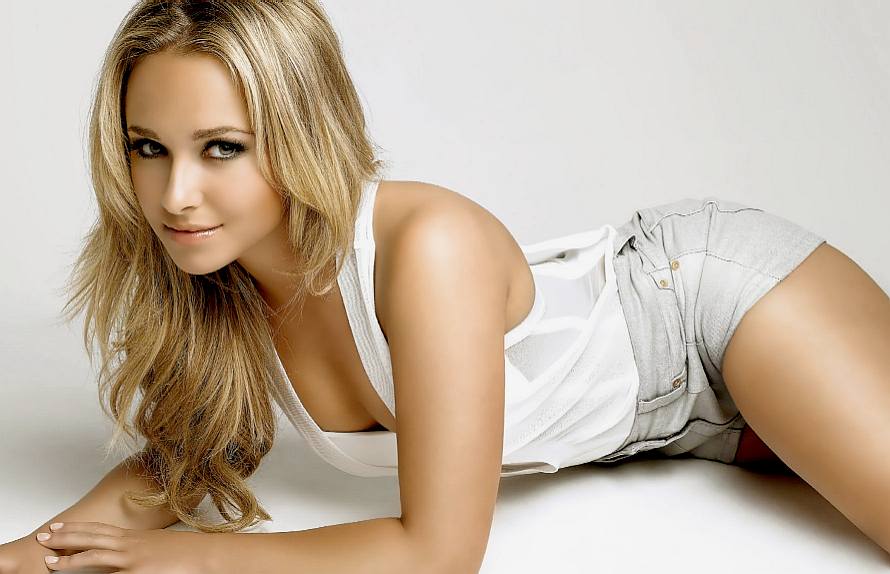 SABOTAGE TIMES
The murder of Meredith Kercher has been one of the biggest crime stories of the decade. An awful and tragic loss that has managed to divide international opinion from the off whilst snowballing into an over-sensationalised mess of media hyperbole. The main embarrassing shadow dangling over all proceedings being the sex icon platform we all seem to have erected for Amanda Knox. A notion that has dominated front-pages everywhere and one that we should now steadily move away from. Not least because the angle serves to trivialise and detract from the actual tragedy of it all but also because it's absolute bollocks.

Painted as the pretty girl next door wrongly embroiled in a bloody and violent crime, it is the stuff of movies. It is then, fairly easy to see why the media would look for a beautiful leading lady in this already dangerously Hollywood tale, but seriously? Amanda Knox?

Yes she is a young woman, with a clear(ish) complexion and an alright figure but would you really? Honestly? If she were a girl in your office she wouldn't be Jane the receptionist with legs to the heavens and breasts to make a teenage boy weep, she'd be Alice the work experience girl that smells of cereal and reads sci-fi novels on her lunch break. She screams this from every angle and yet we simply attribute it to an edgy kind of sexy that quite frankly baffles me. The truth is she's boring and bookish and we're clutching at the sensationalist straws so tightly to pretend that she's a seductress that we've cut off the circulation of good taste. I mean she's hardly an ice pick wielding Sharon Stone is she?
| | |
| --- | --- |
| Hayden - Youtube | Amanda Knox - Youtube |
LINKS:
http://blog.seattlepi.com/dempsey/2011/03/01/hayden-panetierre-amanda-knox-is-innocent/
http://popwatch.ew.com/2013/05/01/amanda-knox-interview-diane-sawyer/
http://sabotagetimes.com/not-so-foxy-knoxy-is-amanda-knox-as-hot-as-shes-made-out-to-be/
blogs.marketwatch.com/behindthestorefront/stars-dont-shop-retail-hayden-panettiere-learns-at-golden-globes
http://perezhilton.com/category/hayden-panettiere/
http://en.wikipedia.org/wiki/Hayden_Panettiere
A heartwarming adventure: Pirate whalers V Conservationists,
with an environmental message.
For release as an e-book in 2014 with hopes for a film in 2015/16 TBA