UB40 are a British dub/reggae band formed in 1978 in Birmingham.

History

The band was named after the paper form issued by the UK government's Department of Employment at the time of the band's formation for claiming unemployment benefit (UB40 = Unemployment Benefit, Form 40).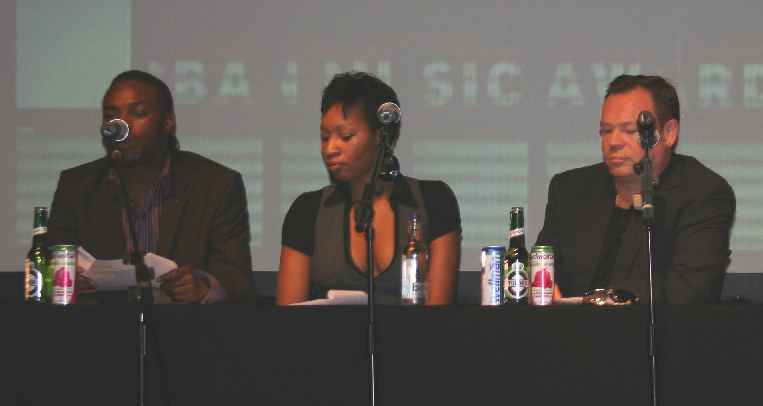 UB40's Ali Campbell at the UMA 2007 - click picture to see YouTube video


The band members began as mates who knew each other from various colleges and schools across Birmingham. Before any of them could play their instruments, Ali Campbell and Brian Travers travelled around Birmingham promoting the band, putting up UB40 posters. The band purchased its first instruments with £4,000 in compensation money that Campbell, who would become the lead singer, received after a bar fight during his 17th birthday celebration.

Their first gig took place on February 9, 1979 at The Hare & Hounds Pub in Kings Heath, Birmingham for a friend's birthday party.

UB40 caught their first break when Chrissie Hynde noticed them at a pub and gave them an opportunity as a support act to her band, The Pretenders. UB40's first single, "King"/"Food for Thought" was released on Graduate Records, a local independent label run by David Virr. It reached No. 4 on the UK Singles Chart and was the first record to reach the UK top ten without the backing of a major record label.

Their first album was titled Signing Off, as the band were signing off from or closing their claim on the unemployment benefit. It was recorded in a bedsit in Birmingham and was produced by Bob Lamb. Norman Hassan said of the recording: "if you stripped my track down, you could hear the birds in the background." This is because his tracks were recorded outside in the garden. Signing Off was released on September 6, 1980, and entered the UK Albums Chart on October 2, 1980. It reached as high as No. 2 in the UK and spent 72 weeks in total on the chart. Signing Off is now a Platinum album.

Despite great success in the UK, UB40's popularity in the United States was only established after they released Labour of Love, an album of cover songs, in 1983. The album reached No. 1 on the UK Albums Chart and No. 8 on the Billboard Top 200 in the US. The album featured the song, "Red Red Wine", a cover version of a Neil Diamond song (in an arrangement similar to that of Tony Tribe's version).

Their most successful single release is the cover of the Elvis Presley ballad "(I Can't Help) Falling In Love With You" which was intended to be the main title to the 1993 Sharon Stone movie Sliver and was a number one hit across Europe and in the U.S.


UB40 live in Wellington, New Zealand in 2004

In June 2007, Sparta Florida Music Group started legal action against heiress Paris Hilton and Warner Chappell Music for plagiarism due to similarities between the song "Stars Are Blind" and the song "Kingston Town", originally by Lord Creator. It was frequently misreported that UB40 was the instigator of the action,[1][2], and that it centered on their 1990 cover of the song. However, according to a statement UB40's site, they are not involved, and "Any speculated legal action taking place against Ms. Hilton would be entirely at the instigation of the original songwriter's music publisher...who ultimately own the copyright to the song."[3]

UB40 toured South Africa in July 2007 and headlined the Live Earth concert at the Cradle of Humankind, near Johannesburg. They performed one of the longest sets for the event at approximately 54 minutes.

August 21, 2007. They performed with Cas Haley on the America's Got Talent Season Finale. In 2007 UB40 was signed by Ingenious Media PLC, a boutique London investment bank that finances comeback albums.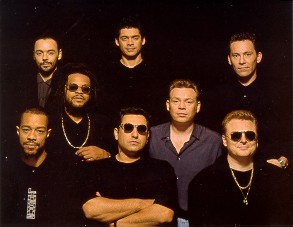 Influences

UB40 were influenced by the many Blues Parties they attended as teenagers in the multiracial Balsall Heath area of Birmingham. Their love of ska and reggae inspired such original tracks as "King", "Madam Medusa", "Food for Thought", "Signing Off" and "One in Ten".

Their early musical style was unique, with a heavy influence of analogue synthesizers, psychedelic rock guitar, saxophone and dub producer techniques which were later perfected by the late Pablo Falconer.

Ali and Robin Campbell have a musical heritage, being sons of Ian Campbell, a folk musician.

Many of UB40's recordings were inspired by 1960s ska and early lovers rock songs that would have otherwise been forgotten in the public eye. Their new injection of life into many old Jamaican hits has resulted in many musicians' and producers' renewed popularity and income.


Achievements

UB40 are arguably the number one reggae act of all time in terms of record sales (over 55 million), chart positions and touring schedule. During their three-decade long career, they have been performing sell-out shows worldwide and headlining the Reggae Sunsplash music festival in Jamaica, as well as spreading reggae to Russia and South America, among others. They even have performed at the BBC Proms, an event more associated with classical music.

Much of UB40's commercial appeal came from their releases of classic cover songs. In fact, all three of their UK number one hits and four of their five U.S. top ten hits were cover versions.

UB40's early music has often tackled social issues such as racism and unemployment.

Other artists that UB40 have collaborated with include: Pato Banton, Madness, Bitty McLean, Chrissie Hynde, Robert Palmer, Hunterz, Japanese artist Mikidozan, French artist Nuttea, Lady Saw, Afrika Bambaataa, 808 State and Scary Éire.


Band Members

The band is one of the world's most culturally diverse dub reggae bands with musicians of English, Scottish, Irish, Yemeni and Jamaican parentage. The band's line-up has been remarkably stable throughout their nearly thirty-year career. Only three-member American blues act ZZ Top has maintained such a status for a longer period.

James (Jimmy) Brown - born 20 November 1957, in Birmingham - drums
Ali Campbell - born Alistair Campbell, 15 February 1959, in Birmingham - guitar, lead vocals
Robin Campbell - born 25 December 1954, in Birmingham - lead guitar, vocals
Earl Falconer - born 23 January 1957, in Birmingham - bass guitar, vocals
Norman Hassan - born 26 January 1958, in Birmingham - percussion, trombone, vocals
Brian Travers - born 7 February 1959, in Birmingham - saxophone
Mickey Virtue - born Michael Virtue, 19 January 1957, in Birmingham - keyboards
Astro - born Terence Wilson, 24 June 1957, in Birmingham - toasting vocals, percussion, trumpet
And guest members include(d):

Patrick Tenyue (trumpet) (1983–94)
Henry Tenyue (trombone) (1983–94)
Martin Meredith (saxophone) (1997— )
Laurence Parry (trumpet, flugelhorn, trombone) (1995— )




Discography

Albums

Year Album UK US
1980 Signing Off 2 -
1981 Present Arms 2 -
1981 Present Arms In Dub 38 -
1982 UB44 4 -
1982 The Singles Album 17 -
1983 UB40 Live 44 -
1983 More UB40 Music - -
1983 Labour of Love 1 1 14
1984 Geffery Morgan 3 60
1985 Baggariddim 14 -
1985 Little Baggariddim - 40
1985 The UB40 File - -
1986 Rat in the Kitchen 4 53
1987 UB40 CCCP: Live in Moscow - 121
1987 The Best of UB40 - Volume One 3 -
1988 UB40 12 44
1989 Labour of Love II 3 30
1993 Promises and Lies 1 6
1994 Labour Of Love, Volumes I and II (re-issue) 5 -
1995 The Best of UB40 - Volume Two 12 -
1997 Guns in the Ghetto 7 176
1998 UB40 Present the Dancehall Album - -
1998 Labour of Love III 8 -
2000 The Very Best of UB40 7 -
2001 Cover Up 29 -
2002 UB40 Present The Fathers Of Reggae - -
2003 Homegrown 49 -
2003 Labour Of Love, Volumes I, II and III (re-issue) 7 -
2005 Who You Fighting For? 20 -

1 Labour Of Love reached number fifteen in the U.S. in 1988 with the re-popularization of "Red Red Wine".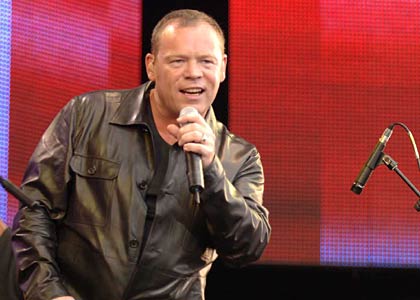 Ali Campbell - UB40
Singles

Year Song UK singles US Hot 100
1980 "King"/"Food for Thought" 4 -
1980 "My Way Of Thinking"/"I Think It's Going To Rain Today" 6 -
1980 "The Earth Dies Screaming"/"Dream A Lie" 10 -
1981 "Don't Let It Pass You By"/"Don't Slow Down" 16 -
1981 "One In Ten" 7 -
1982 "I Won't Close My Eyes" 32 -
1982 "Love Is All Is All Right" 29 -
1982 "So Here I Am" 25 -
1983 "I've Got Mine" 45 -
1983 "Red Red Wine" 1 34
1983 "Please Don't Make Me Cry" 10 -
1983 "Many Rivers To Cross" 16 -
1984 "Cherry Oh Baby" 12 -
1984 "If It Happens Again" 9 -
1984 "Riddle Me" 59 -
1985 "I'm Not Fooled"/"The Pillow" 59 -
1985 "I Got You Babe" (with Chrissie Hynde) 1 15
1985 "Don't Break My Heart" 3 -
1986 "Sing Our Own Song" 5 10
1986 "All I Want to Do" 42 -
1987 "Rat In My Kitchen" 12 -
1987 "Watchdogs" 39 -
1987 "Maybe Tomorrow" 14 -
1988 "Reckless" (with Afrika Bambaataa) 17 -
1988 "Where Did I Go Wrong" 26 -
1988 "Red Red Wine" (U.S. re-issue) - 1
1988 "Breakfast in Bed" (with Chrissie Hynde) 6 -
1988 "Come Out To Play" 77 -
1989 "I Would Do For You" 45 -
1989 "Homely Girl" 6 -
1990 Kingston Town 4 -
1990 "Wear You To The Ball" 35 -
1990 "I'll Be Your Baby Tonight" (with Robert Palmer) 6 -
1990 "Impossible Love" 47 -
1991 "The Way You Do the Things You Do" 49 6
1991 "Here I Am (Come and Take Me)" 46 7
1991 "Groovin'" - 90
1992 "One In Ten" (remix by 808 State) 17 -
1993 "(I Can't Help) Falling In Love With You" 1 1
1993 "Higher Ground" 8 45
1993 "Bring Me Your Cup" 24 -
1994 "C'est La Vie" 37 -
1994 "Reggae Music" 28 -
1995 "Until My Dying Day" 15 -
1997 "Tell Me Is It True" 14 -
1997 "Always There" 53 -
1998 "Come Back Darling" 10 -
1998 "Holly Holy" 31 -
1999 "The Train Is Coming" 30 -
2000 "Light My Fire" 63 -
2001 "Since I Met You Lady" (with Lady Saw) / "Sparkle Of My Eyes" 40 -
2002 "Cover Up" 54 -
2003 "Swing Low" 15 -
2005 "Kiss And Say Goodbye" 19 -
2005 "Reasons" (with Hunterz and The Dhol Blasters) 75 -
2006 "Who You Fighting For (Download Only)"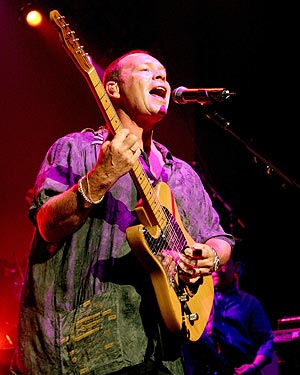 LINKS and REFERENCE
---