Vincent Willem van Gogh was a Dutch post-Impressionist painter whose work, notable for its rough beauty, emotional honesty and bold color, had a far-reaching influence on 20th-century art. After years of painful anxiety and frequent bouts of mental illness, he died aged 37 from a gunshot wound, generally accepted to be self-inflicted (although no gun was ever found). His work was then known to only a handful of people and appreciated by fewer still.

Van Gogh began to draw as a child, and he continued to draw throughout the years that led up to his decision to become an artist. He did not begin painting until his late twenties, completing many of his best-known works during the last two years of his life. In just over a decade, he produced more than 2,100 artworks, consisting of 860 oil paintings and more than 1,300 watercolors, drawings, sketches and prints. His work included self portraits, landscapes, still lifes, portraits and paintings of cypresses, wheat fields and sunflowers.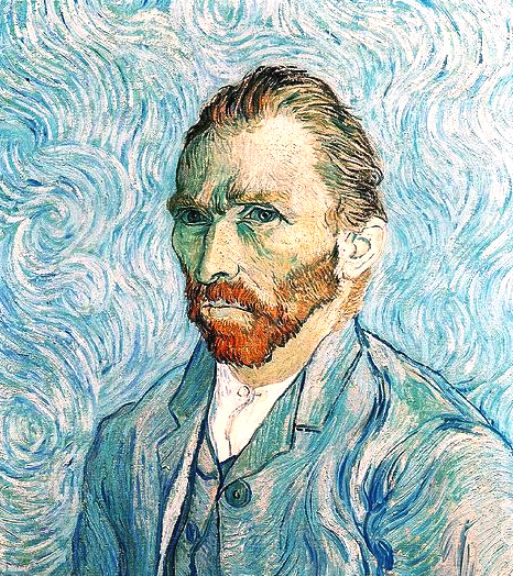 Van Gogh spent his early adulthood working for a firm of art dealers, traveling between The Hague, London and Paris, after which he taught for a time in England. One of his early aspirations was to become a pastor and from 1879 he worked as a missionary in a mining region in Belgium where he began to sketch people from the local community. In 1885, he painted his first major work The Potato Eaters. His palette at the time consisted mainly of somber earth tones and showed no sign of the vivid coloration that distinguished his later work. In March 1886, he moved to Paris and discovered the French Impressionists. Later, he moved to the south of France and was influenced by the strong sunlight he found there. His work grew brighter in color, and he developed the unique and highly recognizable style that became fully realized during his stay in Arles in 1888.

The extent to which his mental health affected his painting has been a subject of speculation since his death. Despite a widespread tendency to romanticize his ill health, modern critics see an artist deeply frustrated by the inactivity and incoherence brought about by his bouts of illness. According to art critic Robert Hughes, van Gogh's late works show an artist at the height of his ability, completely in control and "longing for concision and grace".
LEGACY - POSTHUMOUS FAME

Following his first exhibitions in the late 1880s, van Gogh's fame grew steadily among colleagues, art critics, dealers and collectors. After his death, memorial exhibitions were mounted in Brussels, Paris, The Hague and Antwerp. In the early 20th century, there were retrospectives in Paris (1901 and 1905), and Amsterdam (1905), and important group exhibitions in Cologne (1912), New York (1913) and Berlin (1914). These had a noticeable impact on later generations of artists. By the mid 20th century van Gogh was seen as one of the greatest and most recognizable painters in history. In 2007 a group of Dutch historians compiled the "Canon of Dutch History" to be taught in schools and included van Gogh as one of the fifty topics of the canon, alongside other national icons such as Rembrandt and De Stijl.

Together with those of Pablo Picasso, Van Gogh's works are among the world's most expensive paintings ever sold, as estimated from auctions and private sales. Those sold for over $100 million (today's equivalent) include Portrait of Dr. Gachet, Portrait of Joseph Roulin and Irises. A Wheatfield with Cypresses was sold in 1993 for $57 million, a spectacularly high price at the time, while his Self Portrait with Bandaged Ear was sold privately in the late 1990s for an estimated $80/$90 million.

Influence

In his final letter to Theo, Vincent admitted that as he did not have any children, he viewed his paintings as his progeny. Reflecting on this, the historian Simon Schama concluded that he "did have a child of course, Expressionism, and many, many heirs." Schama mentioned a wide number of artists who have adapted elements of van Gogh's style, including Willem de Kooning, Howard Hodgkin and Jackson Pollock. The Fauves extended both his use of color and freedom in application, as did German Expressionists of the Die Brücke group, and as other early modernists. Abstract Expressionism of the 1940s and 1950s is seen as in part inspired from van Gogh's broad, gestural brush strokes. In the words of art critic Sue Hubbard: "At the beginning of the twentieth century Van Gogh gave the Expressionists a new painterly language that enabled them to go beyond surface appearance and penetrate deeper essential truths. It is no coincidence that at this very moment Freud was also mining the depths of that essentially modern domain—the subconscious. This beautiful and intelligent exhibition places Van Gogh where he firmly belongs; as the trailblazer of modern art."

In 1957, Francis Bacon (1909–1992) based a series of paintings on reproductions of van Gogh's The Painter on the Road to Tarascon, the original of which was destroyed during World War II. Bacon was inspired by not only an image he described as "haunting", but also van Gogh himself, whom Bacon regarded as an alienated outsider, a position which resonated with Bacon. The Irish artist further identified with van Gogh's theories of art and quoted lines written in a letter to Theo, "[R]eal painters do not paint things as they are...They paint them as they themselves feel them to be". An exhibition devoted to Vincent van Gogh's letters took place in the Van Gogh Museum in Amsterdam from October 2009 to January 2010 and then moved to the Royal Academy in London from late January to April.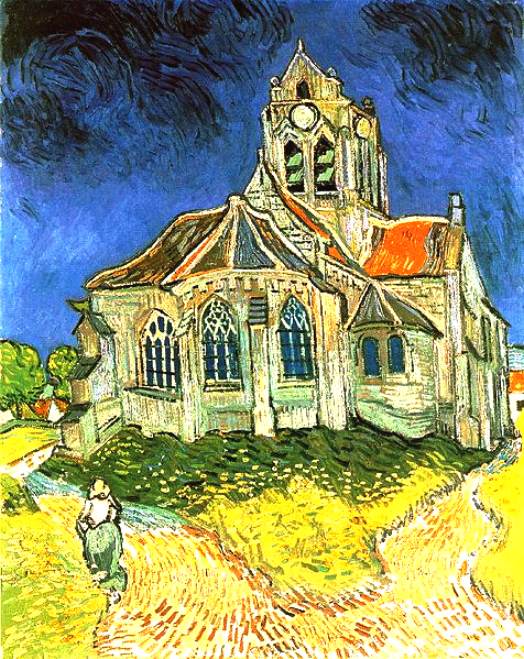 LINKS
Vincent van Gogh Gallery. The complete works and letters of Vincent van Gogh.
Van Gogh Letters – The complete letters of Van Gogh, translated into English
Johanna Gesina van Gogh-Bonger, Memoir of Vincent van Gogh
Memoir of Vincent van Gogh. By Johanna Gesina van Gogh-Bonger, Vincent's sister in law.
Van Gogh's Letters, unabridged and annotated.
Van Gogh Museum, Amsterdam, The Netherlands.
Vincent van Gogh at the Museum of Modern Art
Works by or about Vincent van Gogh in libraries (WorldCat catalog)
Van Gogh at the National Gallery of Art, Washington, D.C., United States.
Painted with Words: Vincent van Gogh's Letters to Emile Bernard
Union List of Artist Names, Getty Vocabularies Los Angeles, California.
---