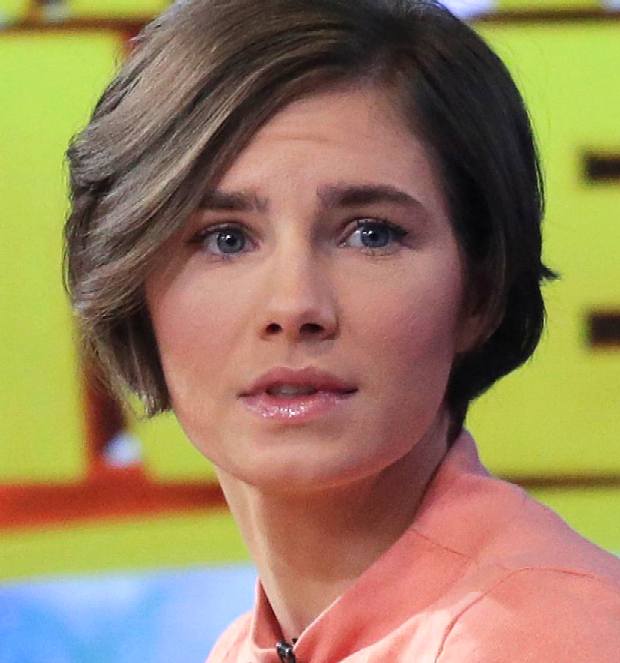 Looking more like the First Lady that a murderer, few people would argue that Amanda Knox is not the victim of her own good looks. The court system will err on the side of caution and deliver a guilty verdict no matter what, so leaving it for the Supreme Court to revisit the facts in Article 6 terms. Whatever comes next, tourism and journalism in Italy will soar as will Italy's coffers. Many girls would kill to be the subject of so much attention. It is perhaps ironic that Amanda would rather have stayed in the US a nobody that suffer the attentions that she has. You can't hang someone for having a fighting spirit. Go girl.
ITALY FEBRUARY 2014 GUILTY VERDICT - WHAT THE PAPERS SAID
INDEPENDENT, LONDON 2 February 2014
Amanda Knox has said she is 'frightened and saddened' after being sensationally declared guilty for a second time of the murder of British student Meredith Kercher in 2007, with whom she had shared a flat in Perugia, Italy.
In the latest twist in the tortuous legal process, an appeals court in Florence ruled that Knox, 26, and her ex-boyfriend, Raffaele Sollecito, 29, took part in the killing of Ms Kercher, 21.
Knox was not in court. She returned home to Seattle after the first appeal trial overturned her 2009 conviction. Sollecito has had his passport confiscated after being found in a hotel near the Italian border, but will not yet return to prison.
Speaking before the verdict was read out, Knox told BBC's Newsnight programme: "I'm definitely not going back willingly. They will have to catch me and pull me back kicking and screaming into a prison that I don't deserve to be in."
If the verdict is finalised in the Supreme Court - the same court which ordered the third trial after the pair's guilty verdict was quashed by the first appeals court - Italy will seek Knox's extradition.
Calling the verdict "unjust", Knox said: "Having been found innocent before, I expected better from the Italian justice system. The evidence and accusatory theory do not justify a verdict of guilt beyond a reasonable doubt. Rather, nothing has changed. There has always been a marked lack of evidence. My family and I have suffered greatly from this wrongful persecution."
One of Sollecito's lawyers, Luca Maori, condemned the verdict and said the prosecution had failed to prove beyond reasonable doubt that his client was guilty. "This was a verdict devoid of sense," he said.
Ms Kercher's brother, Lyle, who was in the court for the verdict, said he would not be able to forgive those responsible for his sister's death.
In an interview with Sky News, Mr Kercher said: "I think you'd have to be a very strong-willed – arguably religious – person to find that forgiveness. I think it is so easily forgotten what happened to Meredith. When I read reports even now, I find myself skimming past the paragraphs that refer to what actually happened to her because it is so horrific."
The jury, of two judges and six lay people, took far longer than the expected eight hours to arrive at the verdict, indicating some disagreement. Knox was handed 28 years and six months and Sollecito a 25-year jail term.
Kercher, 21, was found dead in a pool of blood in the bedroom of the apartment she and Knox shared in the town of Perugia, where they were studying. Kercher had been sexually assaulted and her throat slashed.
The original trial in 2009 relied on DNA evidence, confused alibis and Knox's false accusation against a Congolese bar owner. The pair were convicted and spent four years in prison.
Prosecutors originally argued that Kercher was killed in a drug-fueled sex game gone wrong, but in the latest trial, a new prosecutor instead argued that the violence stemmed from arguments between roommates Knox and Kercher about cleanliness.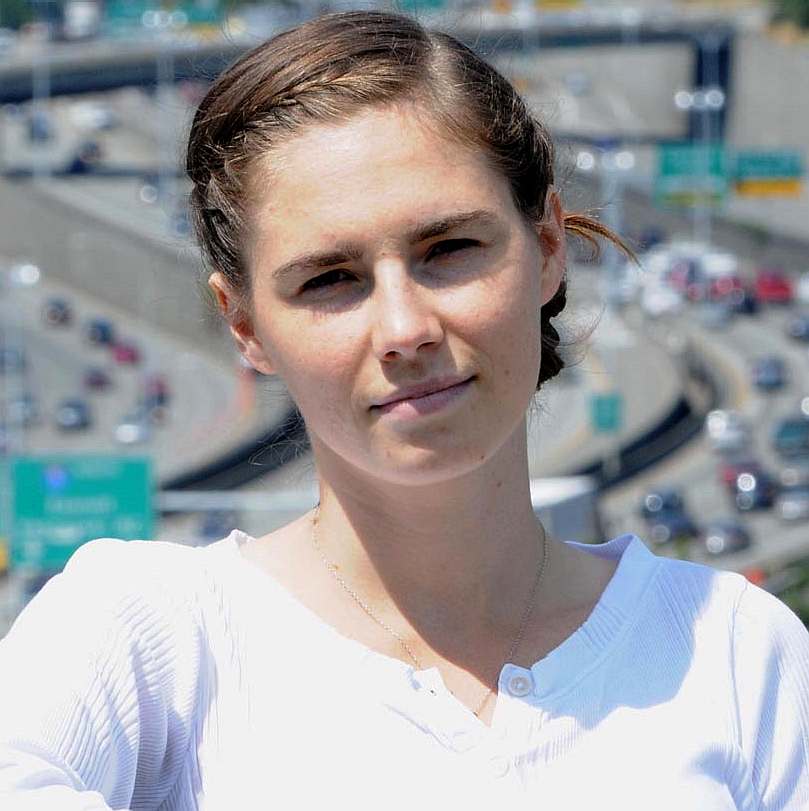 SYDNEY MORNING HERALD - 2 February 2014

The judge who presided over Amanda Knox's second murder conviction says he suffered over the verdict, but that he and the jury reached agreement that she was guilty in the death of British student Meredith Kercher. Both Sollecito and Knox deny involvement.

Judge Alessandro Nencini also suggested in an interview with Corriere della Sera published on Saturday that the decision of Knox's ex-boyfriend and co-defendant, Raffaele Sollecito, not to testify may have worked against him.

"It's the defendant's right, but it certainly deprived the process of a voice," Nencini was quoted as saying. "He limited himself to spontaneous declarations. He said only what he wanted to say without letting himself be cross-examined."

Knox did not appear at the trial, but sent a letter to the court saying she feared wrongful conviction.

The newspaper said Nencini consented to the interview because he knew the sentence would create a media storm. The case has been top international news since Kercher was found in a pool of blood with her throat slit on November 2, 2007, in the apartment Knox and Kercher shared in the university town of Perugia.

As the case has moved through Italy's court system, prosecutors have offered differing explanations for Kercher's killing, asserting in the first trial that Kercher was killed when an erotic game went awry and in the latest trial saying the violence was rooted in a longstanding disagreement over cleanliness.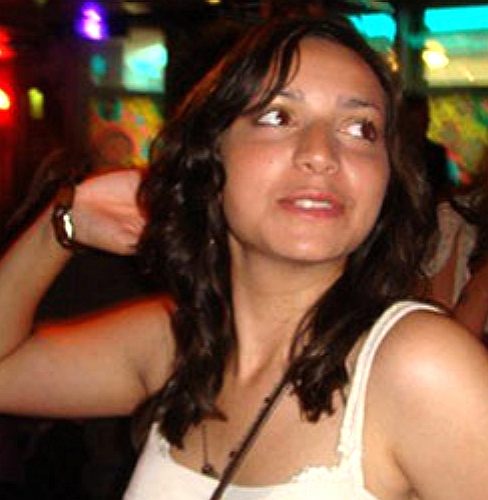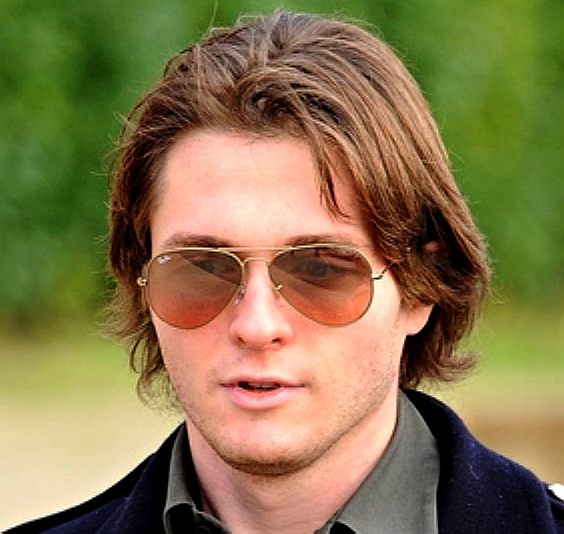 Nencino did not give a specific reasoning behind the verdict, saying the court settled on a motive that would be made clear in the written explanation, expected within three months.

Nenci, another judge and six lay jurors reinstated the guilty verdicts on Thursday against Knox and Sollecito that were first handed down in 2009, sentencing Knox to 28 and a half years and Sollecito to 25 for the murder.

An appeals court had acquitted the pair in 2011 and ordered them freed from prison, but Italy's supreme court threw out the acquittals and ordered a third trial, in Florence.

Lawyers for both Knox and Sollecito have said they would appeal, saying there was no proof that the two had committed the crime.

Knox has said she will never willingly return to Italy to serve any sentence if the verdict is upheld.

Nencini said the court worked long and hard to process what he called a "half-room" worth of documentation in these months.

Asked if the final verdict was unanimous after 12 hours of deliberations, Nencini hedged, saying it was a "shared" decision.

"I can say that in all these months, and in particular in the last meeting, we sensed the gravity of a sentence against young people and entire families," he was quoted as saying. "This is something that has affected many lives."

"I also have children, and inflicting a sentence of 25 and 28 years on two young people is emotionally very tough." A third person, Rudy Guede, was convicted in a separate trial and is serving a 16-year sentence.

Nencini hinted at what the court had found to be the most plausible explanation for what happened, saying that up until 8.15pm on the night of the murder, Knox and Sollecito had other plans.

In Knox's case, she was supposed to have gone to work at a bar, and Sollecito was supposed to have gone to a train station to pick up a friend's luggage.

"At the moment I can say that up until 8.15 of that evening, the kids had other plans, but they skipped them and an opportunity was created," Nencini was quoted as saying. "If Amanda had gone to work, probably we wouldn't be here."

While the changed plans that night have been well established by evidence presented to the courts, Nencini didn't explain how those details factored into a motive for the murder.
FOXY'S GALLERY: THE TRIALS OF AMANDA KNOX

GUILTY: Anyone seeing these pictures would think Amanda was guilty.

INNOCENT: Anyone seeing these pictures would think Amanda was innocent.

INNOCENT: Anyone seeing these pictures would think Amanda was concerned as to events.

FOXY: Anyone seeing these pictures might think Amanda was enjoying the trial

INJUSTICE: Anyone seeing these photos might agree that Amanda was unprepared for what happened
The law is imprecise, there is no direct evidence to say who did what. There is only a supposed situation involving many different people. But only one could be guilty of killing poor Meredith. Of all the people in the drama, could it be this girl. Stay strong Amanda.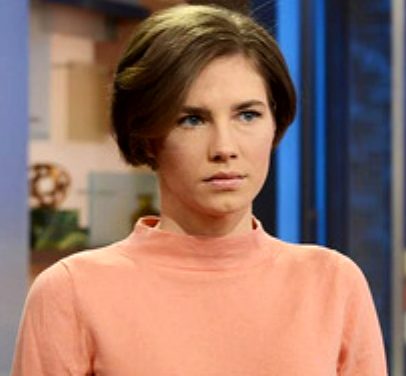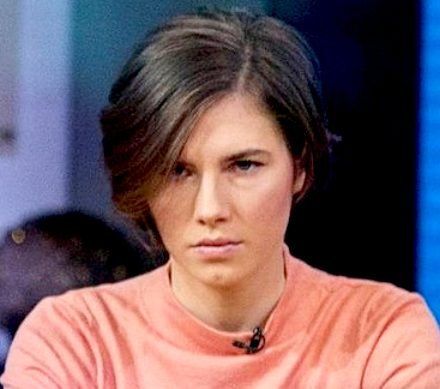 THE DAILY MIRROR

Cara Delevingne is to star in Amanda Knox film - but unlikely to play lead "Foxy" role. We already know she is Foxy on the catwalk but now top model Cara Delevingne's Hollywood career is also going from strength to strength. Cara, 21, has, perhaps controversially, signed up for a role in the upcoming flick based around the Amanda Knox story.

The Face of an Angel, directed by Michael Winterbottom, follows a troubled film-maker researching the murder trial in Italy. In 2009, Knox and her boyfriend Raffaele Sollecito were found guilty of killing British student Meredith Kercher, 21.

Her stabbed body was found in 2007 at the home she and Knox, now 26, shared. But the convictions were overturned in 2011 and a retrial is now under way in Florence.

Winterbottom's plot focuses on the film-maker's efforts to reconnect with his own daughter after seeing the murder victim largely forgotten by the media. Rush star Daniel Bruhl plays the lead character, while Colin Firth is also rumoured to have some involvement.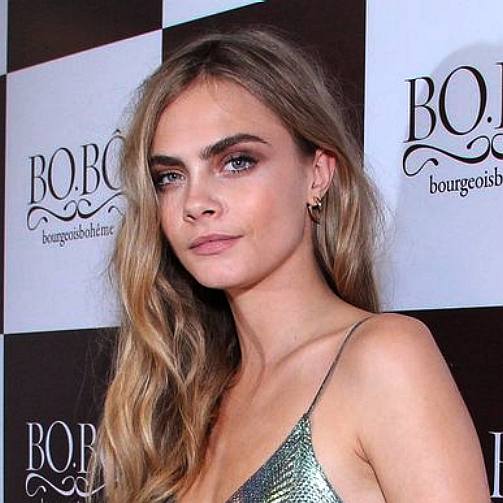 | | |
| --- | --- |
| Second verdict - Youtube | Deviant Sex - Youtube |
LINKS
http://edition.cnn.com/2014/01/31/world/amanda-knox-evidence/
http://abcnews.go.com/topics/news/amanda-knox.htm
http://www.mirror.co.uk/3am/celebrity-news/cara-delevingne-film-amanda-knox-2355632#.Uu2qKj1_uSo
http://www.smh.com.au/world/amanda-knoxs-judge-stands-by-guilty-verdict-20140202-hvaup.html
Amanda-knox-and-raffaele-sollecito-again-found-guilty-of-meredith-kerchers-murder
http://www.dailymail.co.uk/news/article-2301243/Amanda-Knox-retrial-First-picture-Foxy-Knoxy-out.html
Daily Mail Amanda Knox retrial
http://www.thehollywoodgossip.com/gallery/amanda-knox-photograph/
http://womansday.ninemsn.com.au/lifestyle/truelifestories/8357001/amanda-knoxs-secret-prison-diary
http://www.statesman.com/news/lifestyles/newsmakers-amanda-knox-signs-book-deal
http://www.nytimes.com/2013/05/26/books/review/trial-and-error.html
http://www.nytimes.com/2013/05/26/books/review/trial-and-error.html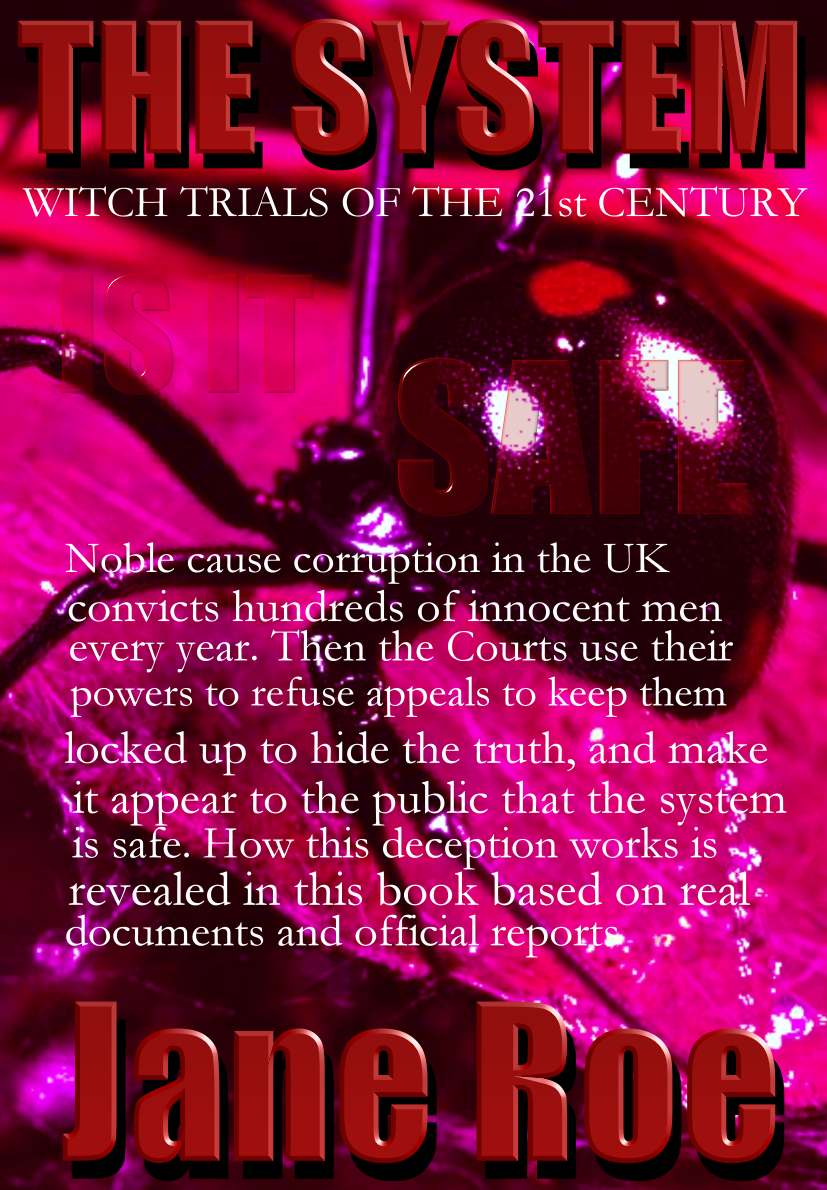 TRUE LIFE: It can happen to anyone and until these issues are addressed no man in Britain is safe. Corruption within the British judicial system leads to many wrongful convictions. How this works is revealed in this book, which refers to official documents and prison diaries in the telling. Some names have been changed because under the present system those making false allegations are protected by the state and rarely prosecuted, once found out - which is another mechanism perpetuating injustice, that needs to be reviewed.