You know you've made it when you sing the Bond theme. Adele has released two studio albums, two extended play and thirteen singles. She reached commercial success in the United Kingdom when her debut album, 19, reached number one on the UK Albums Chart, and her single, "Chasing Pavements", reached number two on the UK Singles Chart.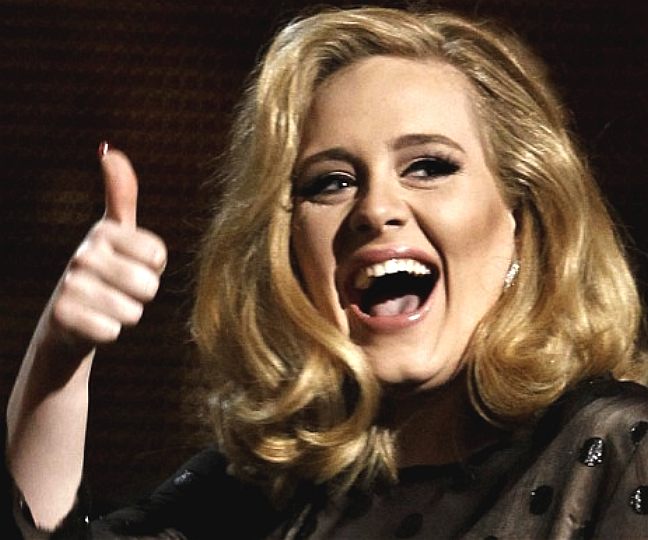 Other singles released included "Hometown Glory", "Cold Shoulder", and "Make You Feel My Love". Her second album, 21, was released in January 2011 and was immediately certified platinum by the British Phonographic Industry while debuting at number one. 21 has spent 24 weeks atop the Billboard 200 since its US release. The album's first single, "Rolling in the Deep", also reached number two in the UK and became her first number one on the US Billboard Hot 100. The second single, "Someone Like You", was released in February 2011 and peaked at number one in the UK and Ireland, her first in her home country. It also became her second number one in the US. "Set Fire to the Rain" was released as the second single off the album in the rest of Europe and became her third number one in the US. Although it just missed the topspot in her native UK (save the UK Indie chart, which it did top), in late 2012 it was confirmed Adele would record and release the James Bond theme in October she released Skyfall and it peaked at number two in the UK and number eight in the USA.

HISTORY
Adele Laurie Blue Adkins was born on the 5th of May 1988. She is known simply as Adele. She is an English singer-songwriter and musician. Adele was offered a recording contract from XL Recordings after a friend posted her demo on Myspace in 2006. The next year she received the Brit Awards "Critics' Choice" award and won the BBC Sound of 2008. Her debut album, 19, was released in 2008 to much commercial and critical success. It certified four times platinum in the UK, and double platinum in the US. Her career in the US was boosted by a Saturday Night Live appearance in late 2008. At the 2009 Grammy Awards, Adele received the awards for Best New Artist and Best Female Pop Vocal Performance.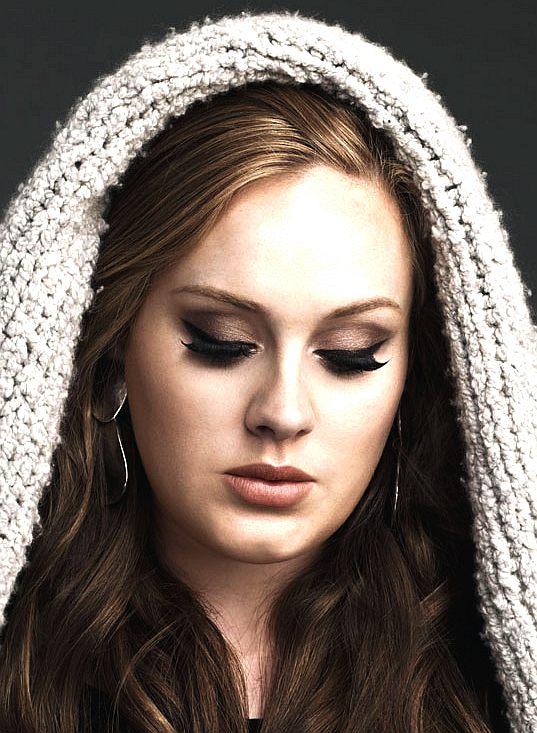 Adele released her second album, 21, in early 2011. The album was well received critically and surpassed the success of her debut, earning the singer six Grammy Awards in 2012 including Album of the Year, equalling the record for most Grammy Awards won by a female artist in one night. The album has also helped her receive numerous other awards, including two Brit Awards and three American Music Awards. The album has been certified 16 times platinum in the UK; in the US the album has held the top position longer than any other album since 1985. The album has sold 25 million copies worldwide.

The success of 21 earned Adele numerous mentions in the Guinness World Records. She is the first artist to sell more than 3 million copies of an album in a year in the UK. With her two albums and the first two singles from 21, "Rolling in the Deep" and "Someone Like You", Adele became the first living artist to achieve the feat of having two top-five hits in both the UK Official Singles Chart and the Official Albums Chart simultaneously since The Beatles in 1964. With her third release from the album, "Set Fire to the Rain", becoming her third number one single in the US, Adele became the first artist in history to lead the Billboard 200 concurrently with three Billboard Hot 100 number-ones.

Adele is the first female in the history of the Billboard Hot 100 to have three singles in the top 10 at the same time as a lead artist, and the first female artist to have two albums in the top five of the Billboard 200 and two singles in the top five of the Billboard Hot 100 simultaneously. 21 is the longest running number one album by a female solo artist on the UK and US Albums Chart. In 2011, Billboard named Adele artist of the year. In 2012, Adele was listed at number five on VH1′s 100 Greatest Women In Music, and the American magazine Time named Adele one of the most influential people in the world.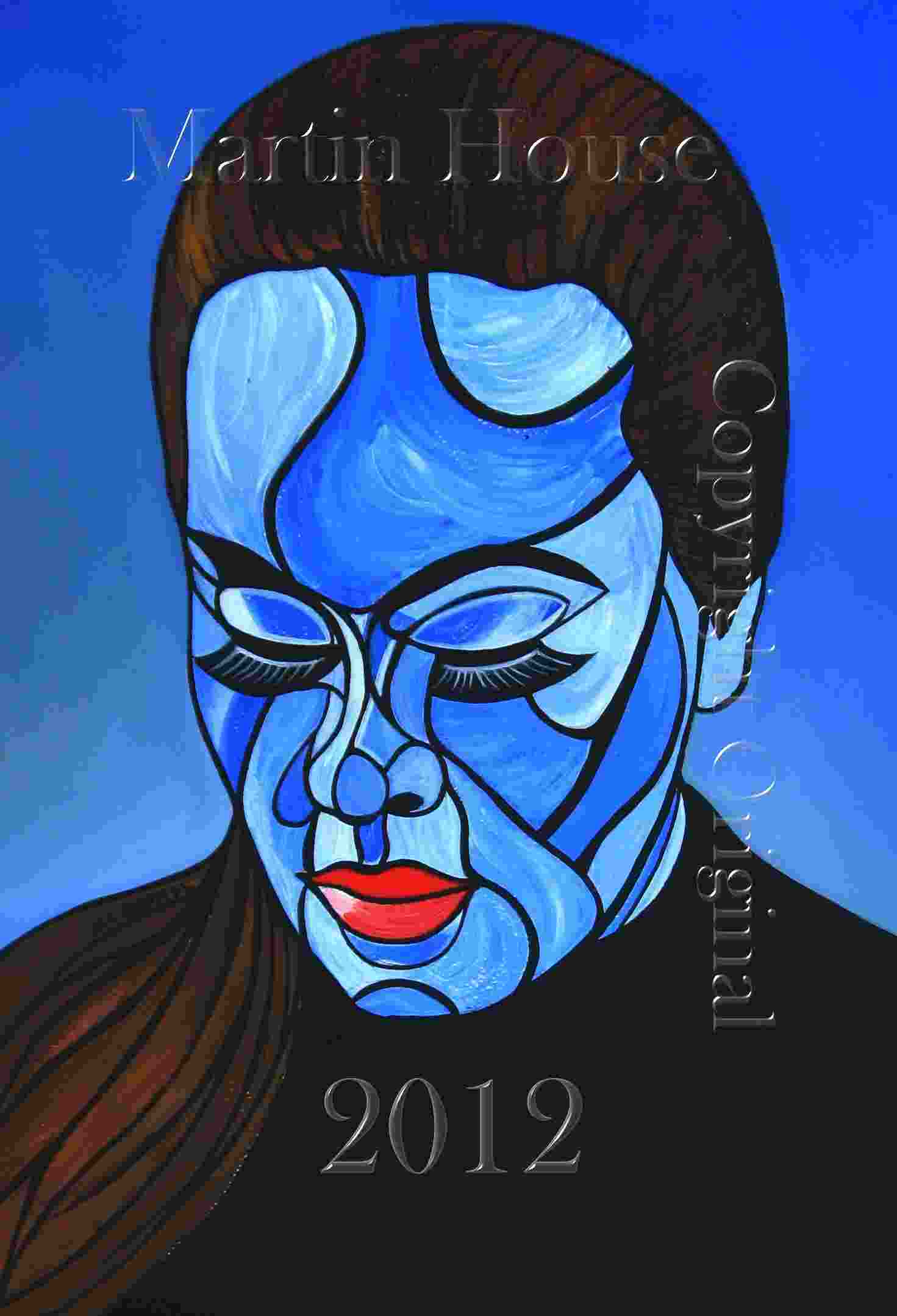 CRITICAL
Initially, critics suggested that her vocals were more developed and intriguing than her songwriting, a sentiment with which Adele agreed. Adele's first album is of the soul genre, with lyrics describing heartbreak and relationship. Her success occurred simultaneously with several other British female soul singers, with the British press dubbing her a new Amy Winehouse. This was described as a third British Musical Invasion of the US. However, Adele called the comparisons between her and other female soul singers lazy, noting "we're a gender, not a genre". By the beginning of 2009, listeners and critics started to describe Adele as unique. AllMusic wrote that "Adele is simply too magical to compare her to anyone." American singer Beyoncι Knowles cited Adele as one of the influences for her fourth album, 4. Madonna expressed a desire to collaborate with Adele, commenting; "I think she's brilliant, I love her". Celine Dion performed "Rolling in the Deep" at her show at the Colosseum at Caesars Palace, after telling the crowd, "I love Adele so much. She's amazing." J. J. Burnel of The Stranglers is also a fan, stating; "She had me riveted... Of course she's huge and normally that would turn me off because it's too commercial. But I was seriously impressed". Dave Grohl of Foo Fighters and Nirvana has repeatedly praised Adele in interviews. Former Guns N' Roses guitarist Slash stated; "She's great. She's a shot in the arm for this industry. She writes her own music that's not at all contrived. And she's managed to sell loads of records which makes her a great example to the younger artists."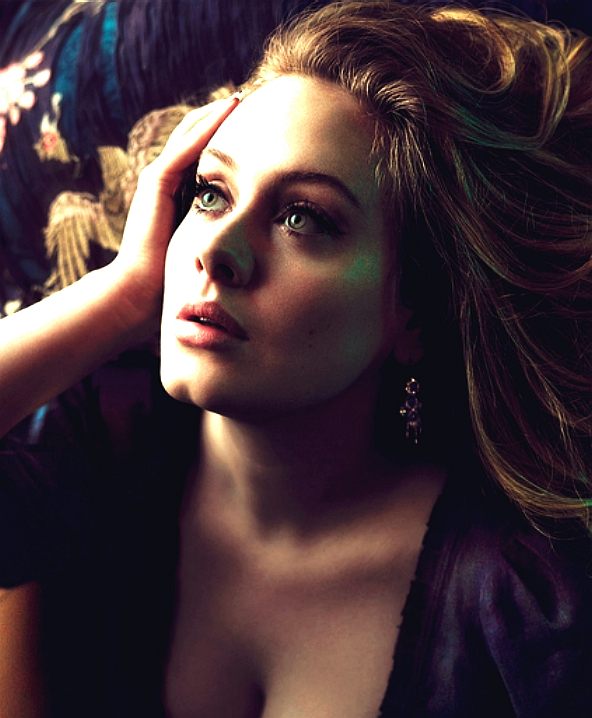 CHARTS
SINGLES with Chart Position
Title
Year
Peak chart positions
Certifications
Album
UK

AUS

CAN

GER

IRE

NLD

NZ

NOR

SWI

US

"Hometown Glory"
2007
19
—
—
—
—
25
—
—
—
—
19
"Chasing Pavements"
2008
2
—
21
46
7
9
—
1
—
21

UK: Silver
CAN: Gold
US: Platinum

"Cold Shoulder"
18
—
—
—
—
28
—
—
—
—
"Make You Feel My Love"
4
—
—
—
5
3
—
—
—
—
"Rolling in the Deep"
2010
2
3
1
1
2
1
3
8
1
1

UK: Gold
AUS: 5Χ Platinum
CAN: 8Χ Platinum
GER: Platinum
NZ: 2Χ Platinum
SWI: 3Χ Platinum
US: 7Χ Platinum

21
"Someone Like You"
2011
1
1
2
4
1
3
1
5
1
1

UK: Platinum
AUS: 5Χ Platinum
GER: Platinum
CAN: 6Χ Platinum
NZ: 3Χ Platinum
US: 5Χ Platinum

"Set Fire to the Rain"
11
11
2
6
6
1
8
4
4
1

AUS: Platinum
CAN: 4Χ Platinum
GER: Platinum
NZ: Platinum
SWI: Platinum
US: 4Χ Platinum

"Rumour Has It"
85
—
16
68
—
52
—
—
—
16

CAN: Platinum
US: Platinum

"Turning Tables"
62
34
60
—
—
45
—
—
—
63
"Skyfall"
2012
2
5
3
1
1
1
2
13
1
8
Skyfall OST

"—" denotes a recording that did not chart or was not released in that territory.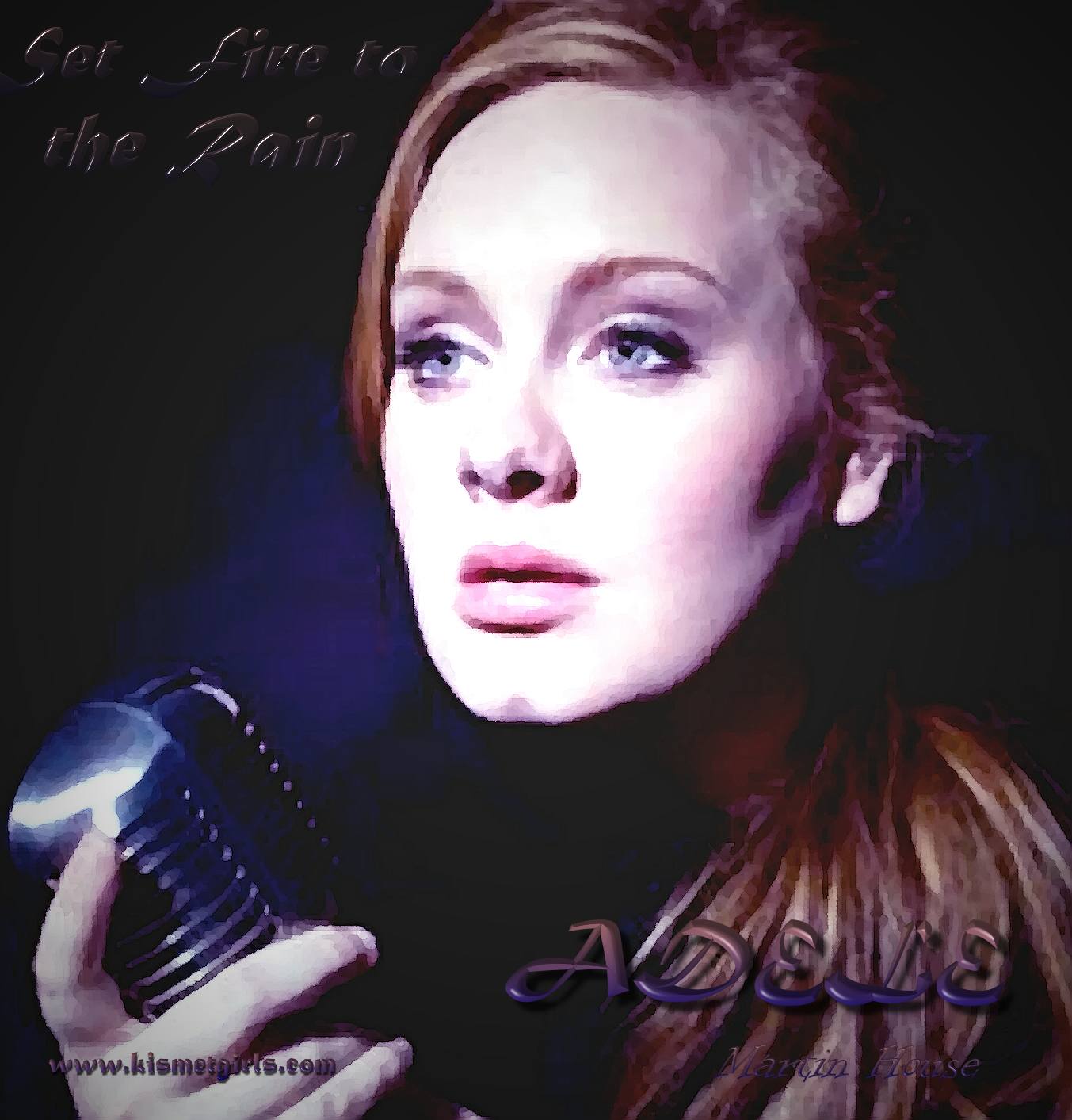 NICE
What is not to like.

| | |
| --- | --- |
| Skyfall - Youtube | Brit Awards - Youtube |
LINKS:
UK Charts > Adele". Official Charts Company
Kid Cudi's WZRD Scores Top Billboard 200 Debut, Adele Still No. 1
Week Ending Sept. 4, 2011. Songs: Adele's Back On Top
Adele > Album & Song Chart History > Canadian Albums
Norwegian Charts Adele". VG-lista
Adele Album & Song Chart History Billboard 200
Adele says she won't change herself for any man
Official Chart Analysis: Week-on-week album sales fall despite Brits - as Adele's 21 shifts another 65k
Adele back on top in the US, while Asking Alexandria make top
ARIA Charts - Accreditations - 2012 Albums
Gold-/Platin-Datenbank (Adele)
Adele's '21' Earns XL Records $67 Million Profit
Aussie hip-hop and pop dominates mid-year ARIA top 100 singles chart
Adele sells over 250,000 albums in Ireland
Emeli Sande closes in on Adele for biggest selling album of 2012
Week Ending Oct. 7, 2012. Albums: Green Day, No Doubt Tumble
Tweede Album Adele al Naruim Drie Maanden Vijfmaal Platina
iTunes Preview > iTunes Live from SoHo
Official UK Singles Top 100 - 10th December 2011 - Official Charts
Adele Album & Song Chart History > Canadian Hot 100
Album & Song Chart History Billboard Hot 100
http://www.ariacharts.com.au/pages/charts_display_singles
Radioscope Latest Gold/Platinum Singles
Penate collaborates with Adele". BBC News
Jack Penate and Adele - My Yvonne (Xfm SXSW session) video
Amazon Preview > Many Shades of Black (featuring Adele) > Single
The Raconteurs Joined by Adele on New 7
iTunes Preview > Water and a Flame (featuring Adele) > Single
Jack Penate Takes a 'Glance' at Adele
Irish Charts - Week ending 4th October 2012
Music Video Top 40 - 25th February 2012
Classement officiel des ventes de DVD Musicaux du 28 novembre au 04 dιcembre 2011
Adele Live at The Royal Albert Hall
Week Ending Aug. 26, 2012. Albums: Adele Finally Exits Top 10
Adele's 'Rolling In The Deep': A VMA Cheat Sheet
Adele > Live Lounge 23 January 2008
Adele > Live Lounge Tour 2008. BBC Radio 1
Adele > Live Lounge 27 January 2011