Aimée Ann Duffy (born 23 June 1984), known as Duffy, is a Welsh (soul) singer-songwriter. Her 2008 debut album Rockferry entered the UK Album Chart at number one. It was the best-selling album in the United Kingdom in 2008 with 1.68 million copies sold. The album was certified several times Platinum and sold over 7 million copies worldwide, spawning the hits "Mercy" and "Warwick Avenue". With "Mercy", Duffy became the first Welsh woman to achieve number-one on the UK Singles Chart since Bonnie Tyler topped the charts with "Total Eclipse of the Heart" in 1983.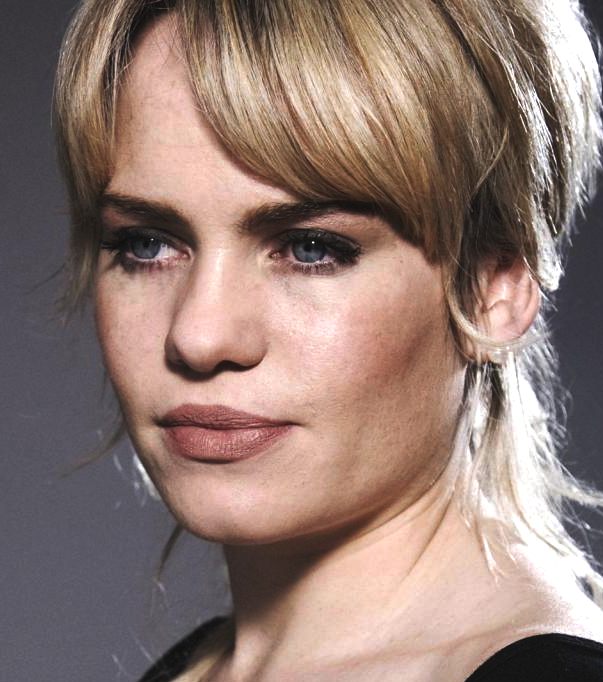 Duffy is an exciting singer, a breath of fresh air, compared to Dusty Springfield which she doesn't like, but then that is a compliment, whichever way you look at it. We were completely knocked out by this girl's presence and talent.
In 2009, Duffy won the Grammy Award for Best Pop Vocal Album for Rockferry, and she was nominated for two other Grammys at the 51st Grammy Awards. In 2009 she won three Brit Awards: British Breakthrough, Best Female Solo and Best British Album.

In 2010 she completed recording of her second album Endlessly that was released on 29 November and made her acting debut in the film Patagonia. In February 2011 it was announced that Duffy would take an extended hiatus from music before beginning work on her third album.
EARLY LIFE

Duffy was born in Bangor, Gwynedd, and brought up in Nefyn on the Llŷn Peninsula, in Gwynedd, Wales, with her twin sister, Katy Ann, and older sister Kelly; she would later write songs about both sisters. She grew up speaking Welsh as her mother tongue but soon learnt English as well. Duffy's parents divorced when she was 10 and she moved to Pembrokeshire with her mother and sisters.
Duffy attended Ysgol Nefyn, on the Llyn Peninsula and Sir Thomas Picton School in Haverfordwest, as a child.

In September 1998, at the age of fourteen, Duffy was briefly put in a police safe house when authorities uncovered a plot by her stepfather's ex-wife to pay an assassin £3000 to kill her stepfather, identified as Philip Smith. Smith's ex-wife, Dawn Watson, was sentenced to a 3½-year jail term for soliciting to murder. "I was so terrified. I felt so ill," Duffy recounted in 2008, as reported by the NME and The Sun. A 1998 article in the Daily Mirror, another British tabloid, quotes a man identified as Philip Smith describing similar circumstances, though the stepdaughter's name is spelled Aimy – not Aimée – and the surname Duffy is not mentioned. Duffy describes living in the safe house as a dog-eat-dog, claustrophobic and isolating experience. At age 15, she ran away back to her father's home in Nefyn. Duffy said in retrospect, "It was a horrendous thing to do." Her mother and her sisters did not speak to her for about a year afterward. In reaction to her parents' breakup, the following three years were a rebellious period that included binge drinking and stealing a rowing boat.

Duffy's early introduction to soul music and inspiration to get into the music industry occurred while watching Whoopi Goldberg's performance in the movie Sister Act. It is known that Duffy did not hold a large record collection in her youth, instead being inspired by her father's videotapes of the 1960s television rock show, Ready Steady Go! Duffy was interested in music from an early age, beginning to sing at age 6, carrying a notebook that she filled with scribbled lyrics. Despite this, she was later asked to leave her school choir because her voice was "too big" and she "didn't fit in."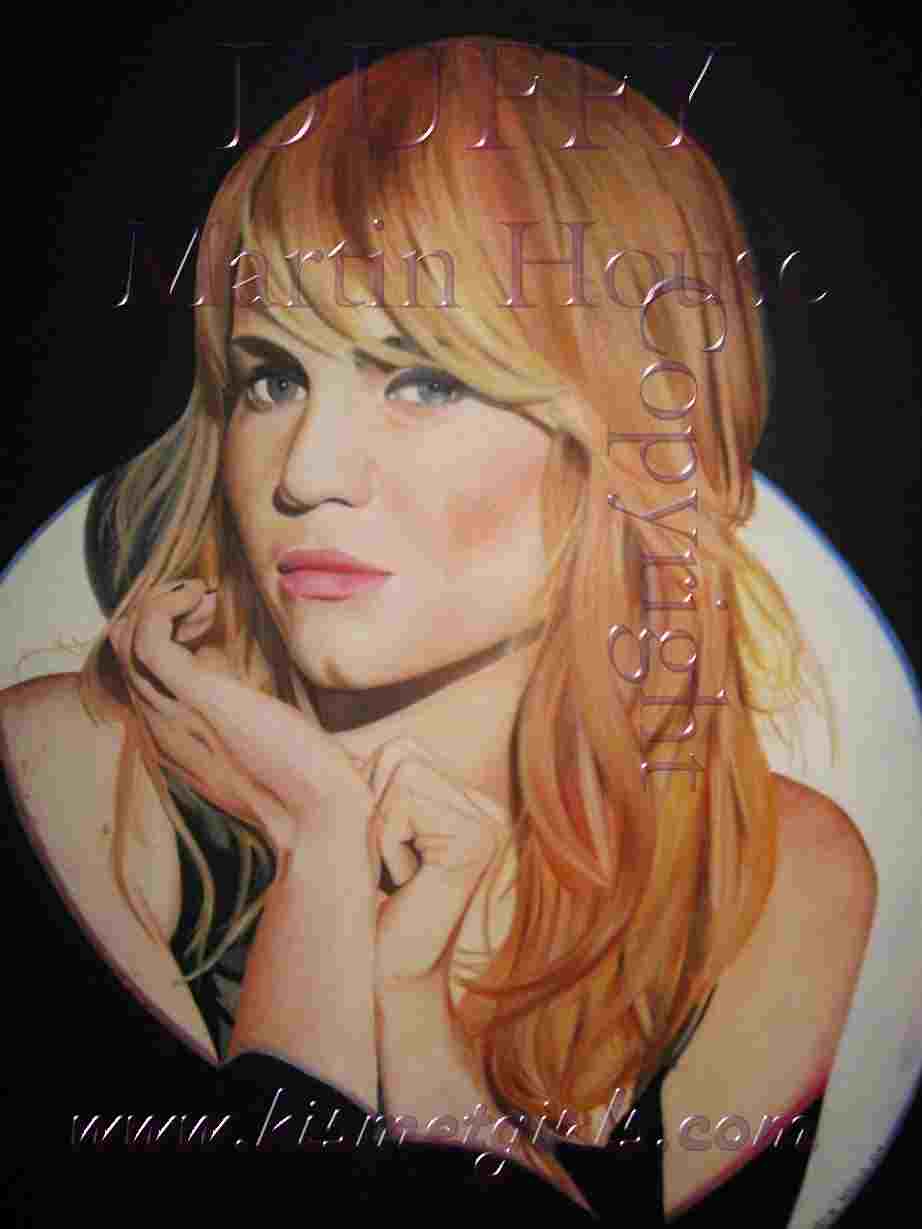 MUSIC CAREER

2003–06: Musical beginnings

After finishing her GCSEs in Pembrokeshire, Duffy returned to Nefyn, to live with her father, when she was fifteen, and started singing in various local bands. Duffy then spent six weeks in Switzerland (before she started college), collaborating with the writer-producer Soren Mounir, under the name Soulego. She was advised by a lecturer at Coleg Meirion-Dwyfor to "Go on the dole, love, and become a singer". She also built up a following at Alexander's, a local jazz and blues club in Chester, performing with guitarist David Burton from the band The Invisible Wires. Duffy returned to Wales in 2003 and was invited to appear on Wawffactor, a Welsh television talent show. She was expected to win but came second to winner Lisa Pedrick. She claimed that she was conned into the appearance, later calling it "the unhappiest time in my life." After a re-evaluation, she decided to just make music for no other purpose than her own fulfilment.

In 2004, following success on Wawffactor, Duffy recorded a three-song Welsh extended play, titled Aimée Duffy, while working part-time in two jobs as waitress and in a fishmongers. It later achieved 2008 Welsh chart success, charting at number-one on the "Siart C2" music chart. Duffy, now in high demand, appeared on Mint Royale's See You in the Morning as a back-up singer. Duffy was introduced to Jeanette Lee of Rough Trade Records in August 2004, after singing Richard J. Parfitt's "Oh Boy".
Lee moved Duffy to Crouch End in London, orchestrating a meeting between Duffy and Suede's ex-guitar player Bernard Butler. Lee with Rough Trade would eventually manage Duffy. After Butler had given Duffy a soul music "education" by downloading tracks on to her iPod that she could listen to while around London or traveling back to Wales, the pair co-wrote with her and helped create a new retro sound. The music included tracks Al Green, Bettye Swann, Ann Peebles, Doris Duke, Scott Walker, Phil Spector and Burt Bacharach. Duffy was quoted as saying Bettye Swann "is one of my biggest inspirations" particularly her song "Cover Me" because "it marks the time I got interested in physical contact. I was 19, and here was a woman singing 'Cover me, spread your precious love all over me.' It's very tender, but it's also, hilariously, quite crude."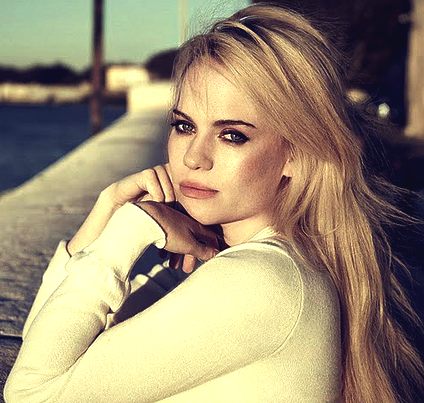 2007–09: Rockferry and international breakthrough

Duffy was contracted to A&M Records (UK) on 23 November 2007. She performed on the BBC Two television show Later with Jools Holland, which resulted in a second appearance on the related broadcast Hootenanny, where Duffy performed with Eddie Floyd. On 22 February 2008, she appeared on Later with Jools Holland for a third time and performed "Rockferry", "Mercy", and "Stepping Stone". Duffy also made appearances on the BBC Two television programme The Culture Show on 23 February 2008, performing "Mercy". In January 2008, Duffy came second to Adele in the annual BBC News Online poll of industry experts Sound of 2008, for acts to emerge in the coming year.
In Wales, following Duffy's recent promotion of her music, Aimée Duffy reached number-one on the "Siart C2" music chart. By 2007, Duffy was finalizing her debut album effort, to be titled Rockferry, after Rock Ferry, where her grandmother lives. She subsequently struck a US label deal with Mercury Records, a newly re-activated imprint of Island Def Jam Music Group. The first single from the album, also titled "Rockferry" was critically well-received with Allmusic calling it a "grand, sweeping ballad".

Butler and his musical partner David McAlmont, and a number of other musicians formed the backbone of Duffy's band for her debut album, Rockferry, which was released on A&M Records on 3 March 2008. The black and white album art and video for the title track were shot by directors Luke Seomore and Joseph Bull, on and around the Ffestiniog Railway in Porthmadog, which was renamed 'Rockferry' for the occasion. According to Duffy, "The album took nearly four years to make. We had to hire cheap, tiny studios and sometimes there would be three-week periods between writing and recording." Bernard Butler, who was not initially paid, produced four songs for the album, including the single, "Rockferry".
The singles "Mercy" and "Stepping Stone", were co-written & produced by Steve Booker, and the second single "Warwick Avenue", by Jimmy Hogarth and Eg White. Duffy released the debut limited edition single "Rockferry" in November 2007 followed by the Steve Booker co-written & produced single, "Mercy", which went straight to number one. "Mercy" was the last song written for the album. The single was physically released on 25 February 2008. She revealed that both "Mercy" and "Stepping Stone" are autobiographical; "Mercy" is about "sexual liberty" and "not doing something somebody else wants you to do", and "Stepping Stone" is about not expressing her feelings to a person she fell in love with. "Warwick Avenue" was the second single released from the album. The song occurred when Duffy, then 19 years old, was familiarising herself with the London Underground and accidentally found herself at the Warwick Avenue station. The following day the song "just sort of came out". At first the video for the song was meant to be an elaborate production but ended up a tearful head shot in a taxi cab with Duffy's mascara smudging. Duffy has said "That's as close as I'm ever going to get to doing a performance that's real in a video."

By May, "Mercy" was a staple on VH1 and a hot Adult Contemporary radio hit and had been featured in the season finale of the American television medical drama Grey's Anatomy as well as being on the soundtrack album for Sex and the City: The Movie. A remix of "Mercy", featuring rap artist The Game, was released on 10 May. On 13 May Rockferry was released in the United States to positive reviews. Because of its cheap production values the album is reaping Duffy substantial financial benefits. Despite her album's success in the United States Duffy was quoted as saying "I don't like how big American stars consider themselves an exception from humanity". In November 2008, the single Rain On Your Parade was released. The song was co-written & produced by Steve Booker. The song was first released on download sales only on 10 November 2008 before being released physically on 17 November 2008. Duffy describes this song as "a big, disco-y dance song". The song entered the UK Singles Chart at number twenty-two before rising to a peak of fifteen the following week. The track was included on the deluxe edition of Rockferry.

At the 2008 MOJO Awards, Duffy won the "Song of the Year" award for "Mercy" and was nominated also for "Album of the Year" and "Breakthrough Act". These three nominations were the largest number of nominations for any one act. She also received a 2008 Q Award in the category of Breakthrough Act, a nomination for the Q category of Best Track for "Mercy", a Music of Black Origin Award nomination for Best UK Female. At the MTV Europe Music Awards, she received nominations in the categories of Album of the Year, Most Addictive Track, and New Act. She performed at the EMA show.

At the 51st Grammy Awards held in February 2009, Duffy won a Grammy Award in the category of Best Pop Vocal Album for Rockferry. Earlier she had been nominated for awards in the categories of Best New Artist and Best Female Pop Vocal Performance for her single "Mercy". Duffy equalled Coldplay with four 2009 Brit Awards nominations. She eventually won three awards, including Best Album for Rockferry, one behind the record held by Blur for the most won in one night. "I cannot tell you what this means after five years of hard work," said the singer. At the awards ceremony she performed "Warwick Avenue". Record producers & songwriters Steve Booker & Bernard Butler gained awards for their work on the Rockferry album. She shared a 2009 Ivor Novello Award in the category "Most Performed Work" with Steve Booker for their work on Mercy. Songwriter Eg White won the award for "Songwriter of the Year" in part for Warwick Avenue, which he co-wrote with Duffy. "Mercy" was played on United States radio and television more than 3 million times earning Duffy a 2009 Broadcast Music Incorporated award. The album was nominated and shortlisted for the Album of 30 Years category at the 2010 Brit Awards.

The album's success led to a period of confusion about her role in the music business that nearly led her to quit music.

Duffy has said that she did not mind people illegally downloading her music because she believes most people who do are kids who cannot afford the CDs and will buy them when they get older.

Duffy recorded a cover of Paul McCartney and Wings' song "Live and Let Die". It was used on the War Child charity album entitled War Child Heroes, Volume I.
Acclaim came from Paul McCartney, saying that Duffy's version "is great – I was really impressed".

Duffy and Bernard Butler wrote the song Smoke Without Fire, which appeared on the soundtrack for the film "An Education".

2009–10: Endlessly

Duffy's second album required her to slow her career. In late January 2010 Rough Trade Management, who with Jeanette Lee had managed Duffy, announced that they and the singer had parted amicably. Duffy's new management stated that "the professional relationship between Duffy and Rough Trade management has run its course." She is currently with A&M/Universal.

On 16 September 2010 Duffy announced the release of her second album Endlessly. The album was recorded in New York, London and Spain in the year prior to the announcement. Duffy formed a songwriting partnership with Albert Hammond for the record. Endlessly was released in the United Kingdom on 29 November 2010 and placed at number 9 in the album charts of 5 December. The album's first single failed to achieve the success of previous singles, entering the UK charts at number 41 on 21 November. Called "Well, Well, Well", the single features a rhythm section by United States hip hop group The Roots.
2011–present: Hiatus and third studio album

Following the release of Endlessly it was confirmed that no more singles would be released from the album and in February 2011, it was announced that Duffy would take a two year break from music before beginning work on her third album.

In October 2011, producer/rapper David Banner announced that he and Duffy were to go in the studio for two weeks.
Discography - Studio Albums

2008: Rockferry
2010: Endlessly
PERSONAL LIFE
In September 2008, Duffy mentioned that she was "on the borderline of a nervous breakdown" because of the pressure that fame has brought her. She also said that she had considered becoming a recluse, but eventually decided against the idea for the sake of her fans. Although acknowledging that most people do mean well, she finds it "scary" when people recognise her in the street, and has been fearful of her image possibly changing the person she truly is.

In April 2009 Duffy had a special variant of daffodil (a flower traditionally associated with Wales) named after her called the "Duffydil". She picked the variant she wanted to be named after her from a selection grown by the Really Welsh Trading Company in Wales. Duffy said of this, "The Duffydil, brilliant! Maybe now I can forgive myself for stealing them from people's gardens!"

Duffy's estimated fortune of £4 million placed her in 16th place in the 2009 Sunday Times listing of Great Britain's wealthiest young musicians.

Duffy dated Welsh International rugby star Mike Phillips from September 2009 to May 2011.

In 2011 Angela Becker, Duffy's former manager, sued Duffy claiming breach of contract. Duffy has stated she intends to counter-sue.

On 3 October 2012, Duffy escaped from a fire in the rented penthouse apartment in which she was living, in Kensington, London.
TOURING
Duffy has performed at concerts and festival gigs around the world. Her first American performances took place at the SXSW conference, and the Coachella Valley Music and Arts Festival was her first festival gig. The Coachella performance started off with sound problems but she "delighted the crowd with 'Rockferry', 'Serious', 'Warwick Avenue' and 'Mercy'." To coincide with the release of Rockferry, Duffy performed at the Apollo Theater in New York City. Duffy received the honour of performing at the Royal Variety Performance 2008. In 2008, Duffy played many festivals in Europe. This included visits to French, Swedish and Irish summer festivals, amongst others. In the United Kingdom, Duffy visited venues such as Glastonbury and the Evolution Festival. She also toured the American summer festivals in 2008 for example a visit to Lollapalooza in Chicago. Duffy toured the United Kingdom and Ireland during November and December 2008.

To promote Rockferry, Duffy made many visits to American television, including Late Night with Conan O'Brien, and Saturday Night Live. Duffy played a fourteen-city North American tour. Plans had called for her to open for Coldplay on six of the dates. During a concert in Cleveland, Duffy accidentally set the left side of her hair on fire. In New York, Duffy was left apologising to an audience after briefly crying. She explained to the audience that this happens in one out of every 15 of her shows when she feels exposed for reasons she does not fully understand. Duffy also made a recording for British broadcaster BBC, performing at the LSO St. Luke's. The performance was televised in 2009 on the British television station BBC One.


COMPARISONS
Under the sub-title, "The New Amys", Adam Thompson wrote in The Times on 30 December 2007 that "Duffy, Gabriella Cilmi and Adele lead the charge to be the next Winehouse. First sightings seem to indicate that they are all bright-eyed innocents with bags of talent – a familiar starting point, no?" She said at first she did not understand the comparisons to Dusty Springfield and believes the comparisons with others or putting her in a movement is "a gimmick" and noted that "nobody is replaceable". Later some of Springfield's friends sought out and befriended Duffy. Duffy was quoted as saying they tell her she is much like Springfield and talk to her as if she was around during the 1960s.
Singer-songwriter Alison Goldfrapp said while Duffy has a great voice, she was trained to sound essentially like Amy Winehouse as part of a business plan, mistakenly believing that Duffy had attended the Brit School. Noel Gallagher of Oasis has a similar perspective. By 2009 people had stopped referring to Duffy as the "New Amy" or "New Dusty" a prospect that is a "bit more frightening because before I had certain references but now it's just me on my own".

British singer Estelle said that she does not agree with those who describe Duffy and Adele as soul singers but that she is happy that they have been successful. In North America, Duffy is seen as part of a recent wave of British singers or "British invaders" consisting of females with a unique take on writing and performing songs. Motown has been seen in this wave.

On 1 February 2009 The Times Encyclopedia of modern music named Rockferry an "Essential" Blue-eyed soul recording. Albums by Amy Winehouse and Adele were also named as essential Blue Eyed Soul recordings in the "recent" category.


2008 Mojo Awards
Duffy claimed that at the Mojo Awards show in June 2008, Sex Pistols lead singer John Lydon (aka Johnny Rotten) heckled her. According to Duffy, when she went to make peace with him, "I walked past him, said 'Hi, you all right?,' and next thing I was literally slammed against the wall, pinned by his arm at my throat. He called me a c***. The violence was awful." According to Lydon, "I was doing an interview and she came up behind me – I didn't see anything." He claimed she was a "young girl who made the mistake of trying to jump on my back". He said he hadn't realised who Duffy was, saying: "Oh, she got an award? I quite like her." Although she left upset, Duffy later blamed herself for what happened. In November 2010, Lydon changed his story claiming the incident was a publicity stunt created by Duffy's staff. Duffy believes that explanation is an attempt to brush off behaviour Lydon is ashamed about.


PROJECTS
Since her fame, Duffy has endorsed several products. In August 2008, Duffy appeared in Fashion Rocks, supporting a new range of Nivea products. Duffy has also appeared in various European television commercials endorsing the beverage Diet Coke. The campaign, showing Duffy cycling through a supermarket singing "I Gotta Be Me", was launched on British television station ITV, following the 2009 BRIT Awards, which saw Duffy take home three awards for her work. Duffy was named as the "face" of the brand, alongside other famous women. The advert went on to spark unexpected complaints about the health of children when it showed Duffy riding without protective gear, to the United Kingdom's Advertising Standards Authority. However, these claims were ultimately rejected.

Duffy received a phone call from a famous Hollywood producer who offered her a chance to be a star. Feeling that she was not ready she instead made her film debut playing the character of Sissy in the 2010 drama film Patagonia, directed by Marc Evans. Sissy's character is "a Welsh student who livens up the holiday of a young Argentinian man on a trip to Wales". The film is about Welsh Argentines living in Y Wladfa, Patagonia. Patagonia premiered at the Seattle International Film Festival on 10 June 2010, and was released in October 2010

NICE ONE
When I hear Duffy singing Mercy, she sends a shiver up my spine, she's that good. She looks and sounds the business. I hope that she manages to resolve her personal life, by tying up the loose ends and setting up a bullet proof bolt hole, for a comfortable happy life. Everyone needs a haven to retreat to in between the razzle. Music is an excellent focus. Art, you cannot beat it and she is one heck of an artist. Best wishes from all your fans here at Kismet.

| | |
| --- | --- |
| Duffy at Glastonbury - Youtube | Syrup and Honey - Youtube |
LINKS:
Twitter
Duffy at Allmusic
Duffy at BBC Wales
Duffy discography at Discogs
Duffy at the Internet Movie Database
Duffy at NME
---
A heartwarming adventure: Pirate whalers V Conservationists,
with an environmental message.
For release as an e-book in 2013 with hopes for a film in 2015 TBA
(graphic design: Martin House)