Scarlett Johansson (born November 22, 1984) is an American actress, model and singer. She made her film debut in North (1994) and was later nominated for the Independent Spirit Award for Best Female Lead for her performance in Manny & Lo (1996). She rose to further prominence with her roles in The Horse Whisperer (1998) and Ghost World (2001). She shifted to adult roles with her performances in Girl with a Pearl Earring (2003) and Sofia Coppola's Lost in Translation (2003), for which she won a BAFTA award for Best Actress in a Leading Role. Both films earned her Golden Globe Award nominations.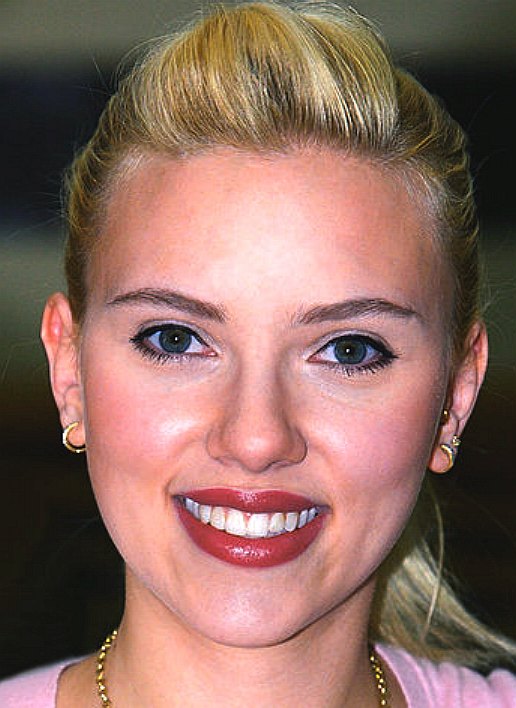 A role in A Love Song for Bobby Long (2004) earned Johansson a third Golden Globe for Best Actress nomination. Johansson garnered another Golden Globe nomination for Best Supporting Actress with her role in Woody Allen's Match Point (2005). She went on to star in two further Allen movies: Scoop (2006) and Vicky Cristina Barcelona (2008). Johansson has appeared in other successful films, such as Christopher Nolan's The Prestige (2006). Johansson played popular Marvel comic book character Black Widow/Natasha Romanoff in the films Iron Man 2 (2010) and The Avengers (2012).

The 2010 Broadway revival of Arthur Miller's A View From the Bridge gave Johansson some of her best reviews for her acting, and she received a Tony Award for Best Performance by a Featured Actress in a Play. On May 20, 2008, Johansson debuted as a vocalist on her first album, Anywhere I Lay My Head, which comprises mostly cover versions of Tom Waits songs. Her second album, Break Up, with Pete Yorn, was released in September 2009.

The Hollywood Chamber of Commerce honored Scarlett Johansson with the 2,470th star on the Hollywood Walk of Fame on May 2, 2012 in front of Madame Tussauds in Hollywood.
SEX SYMBOL

Johansson has frequently appeared in published lists of the sexiest women in the world. She has been described as a "peerless sex symbol" by Channel 4, Johansson appeared on the cover of the March 2006 issue of Vanity Fair in the nude alongside actress Keira Knightley and fashion designer Tom Ford. Maxim named Johansson No. 6 in their Hot 100 Issue in 2006, No. 3 in 2007, No. 2 in 2008, No. 34 in 2009, No. 14 in 2010, No. 14 in 2011, No. 17 in 2012 and No. 15 in 2013. In November 2006, Johansson was named "Sexiest Woman Alive" by Esquire. In February 2007, she was named the "Sexiest Celebrity" of the year by Playboy. FHM has regularly ranked her as one of their 100 sexiest famous women since 2005. During the filming of Match Point, director Woody Allen described Johansson as "sexually overwhelming", saying that he found it "very hard to be extra witty around a sexually overwhelming, beautiful young woman who is wittier than you are." In 2010, GQ named Johansson its Babe of the Year. In 2011, Men's Health named her one of the "100 Hottest Women of All-Time", ranking her at No. 12.
In 2011 what started as a documentary called 'Saving Luna' (by Suzanne Chisholm and Michael Parfit) about the life and tragic death of a a Killer Whale was turned into a theatrical film called 'The Whale' with Ryan Reynolds and Scarlett Johansson as executive producers.
CANADA.COM - WORLD FALLS IN LOVE WITH LUNA
Gulf Island filmmakers Michael Parfit and Suzanne Chisholm have grown accustomed to being showered with praise as Saving Luna, like the endearing orca of its title, continues to charm audiences worldwide.

Superlatives have been lavished on their film, which documents the life, impact and tragic death of the playful Vancouver Island whale. Awards - 13 and counting - keep piling up after showings at festivals in Santa Barbara, Houston, San Francisco, Palm Beach, Bermuda and beyond.

Invited to even more festivals - including ones in Abu Dhabi, Ireland, England, Spain and Paris -- the couple are thrilled by response to their homegrown labour-of-love.

Nothing has caused the husband-and-wife team as much elation, however, as being selected to screen Saving Luna at next month's 21st Tokyo International Film Festival.

The last thing they want to do is make political statements, Chisholm says. Still, they're aware of the significance of having a film about an endangered whale showcased in a country with a history of whaling.

"It's been a personal dream to show our film in Japan," Chisholm says. "The festival is a cultural centrepiece there. We just hope people will fall in love with the little whale who we fell in love with."

Adds Parfit: "It's a cool thing that we have this impression that this is what Japan does, but it doesn't. It's only part of what Japan does. A lot of people in Japan love wildlife and whales, and there can be disagreements just as in any country."

It was at the 2008 Cannes Film Festival that Saving Luna attracted the attention of a TIFF programmer.

It was an honour, Chisholm says, because Tokyo is one of the world's largest and most prestigious international festivals. Saving Luna is one of 10 films from around the world selected for its inaugural Natural TIFF program of environmental films.


The couple figures the film's global popularity is because it tells such a universal story.

"The extraordinary thing is that so many different cultures and countries respond to this story," Parfit says. "That's been a great surprise and a wonderful experience."

They aren't taking their success for granted, adds Chisholm, who flies to Abu Dhabi to share the Middle East International Film Festival stage with luminaries such as Jane Fonda, Susan Sarandon and Catherine Deneuve, before flying to Tokyo.

"There have been Canadian festivals we didn't get into," she notes, citing Whistler and the Toronto International Film Festival. "We've found in some ways the film has been better received outside of Canada because there aren't preconceived notions."

As for Parfit, he'll soon be off to Bristol, England, for the Wildscreen Festival, where the film is nominated for two awards.

While some festivals cover travel and accommodation costs, the couple travel to others at their own expense or with funding from B.C. Film or Prom Art, the agency (since axed by Ottawa) that promoted Canadian culture overseas.

"I'm not sure I can afford to go to Paris in November," Chisholm laughs. "This is not a money-making venture."

Saving Luna, commissioned by CBC Newsworld's documentary series The Lens, will be released theatrically in Canada in the winter months by Kinosmith and in the U.S. by International Creative Management.

Meanwhile, the couple are developing a documentary about other "solitary sociable whales," Chisholm says. And they're "hammering away when we can find the time" on a non-fiction book about Saving Luna.

"It's usually between 11 at night and 1 in the morning," Parfit quips.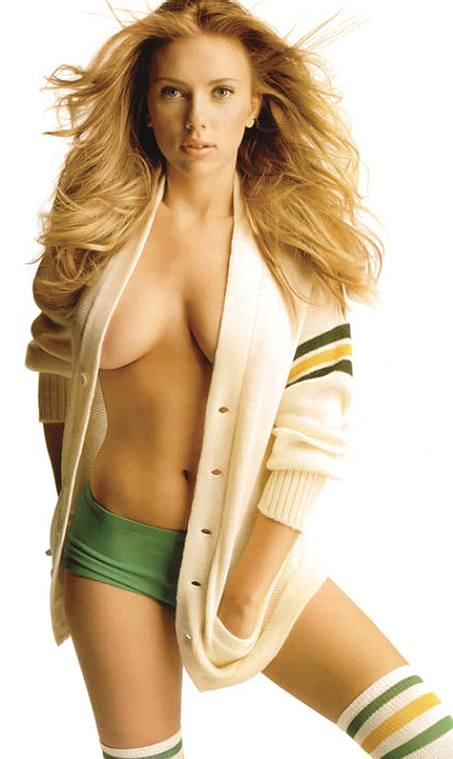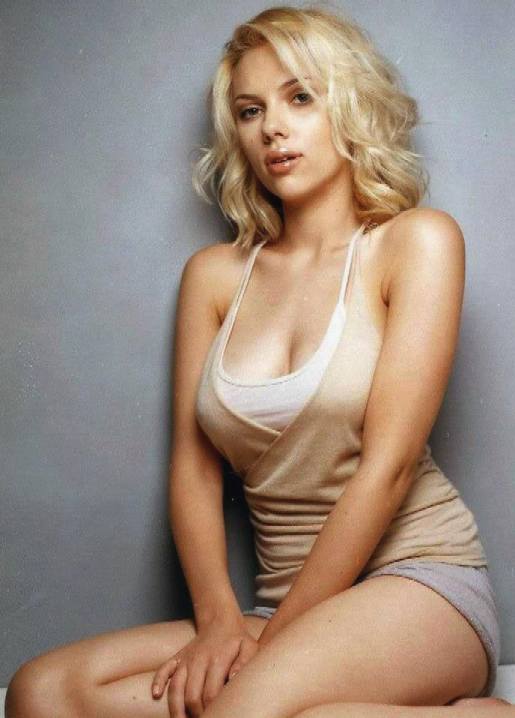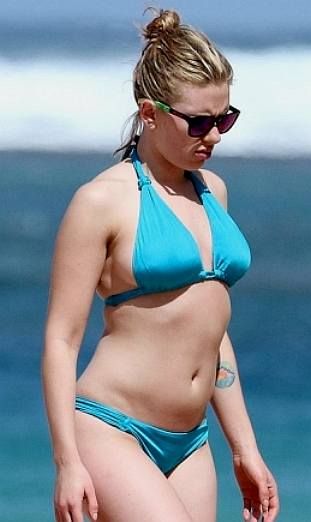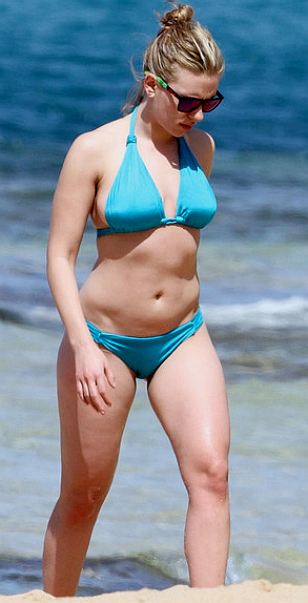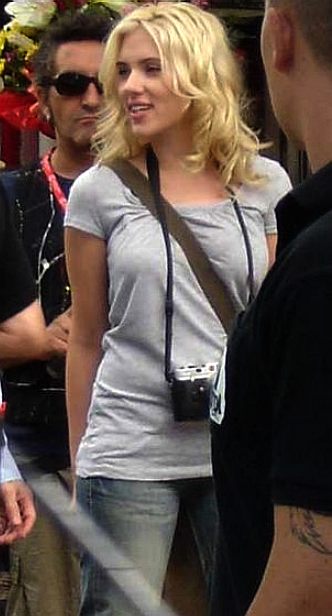 ACTING CAREER
Johansson began acting during childhood, after her mother started taking her to auditions. She made her film debut at the age of 9, as John Ritter's daughter in the 1994 fantasy comedy, North. Following minor roles in the 1995 film Just Cause, as the daughter of Sean Connery and Kate Capshaw, and If Lucy Fell in 1996, she played the role of Amanda in Manny & Lo (1996). Her performance in Manny & Lo garnered a nomination for the Independent Spirit Award for Best Lead Female, and positive reviews, one noting, "[the film] grows on you, largely because of the charm of ... Scarlett Johansson", while San Francisco Chronicle critic Mick LaSalle commentated on her "peaceful aura", and wrote, "If she can get through puberty with that aura undisturbed, she could become an important actress."

After appearing in minor roles in Fall and Home Alone 3 in 1997, Johansson garnered widely spread attention for her performance in the 1998 film The Horse Whisperer, directed by Robert Redford. She received a nomination for the Chicago Film Critics Association Award for Most Promising Actress for the film. In 1999, she appeared in My Brother the Pig and in 2001 in the neo-noir Coen brothers film The Man Who Wasn't There. Also in 1999, she appeared in the music video for Mandy Moore's single, "Candy". Although the film was not a box office success, she received praise for her break-out role in Ghost World (2001). Credited with "sensitivity and talent [that] belie her age", She won the Toronto Film Critics Association Awards for Best Supporting Actress and was nominated for the Online Film Critics Society Award for Best Supporting Actress. In 2002, she appeared in Eight Legged Freaks.

MATURE ROLES

Johansson made the transition from teen roles to adult roles, with two roles in 2003. In the Sofia Coppola film Lost in Translation, she played Charlotte, a listless and lonely young wife, opposite Bill Murray. Roger Ebert wrote that he loved the film and described the performances of Johansson and Murray as "wonderful." Entertainment Weekly wrote of Johansson's "embracing, restful serenity," and the New York Times said, "At 18, the actress gets away with playing a 25-year-old woman by using her husky voice to test the level of acidity in the air ... Ms. Johansson is not nearly as accomplished a performer as Mr. Murray, but Ms. Coppola gets around this by using Charlotte's simplicity and curiosity as keys to her character." Johansson won the BAFTA Award and the Boston Society of Film Critics Award for Best Actress and was nominated for the Golden Globe Award for Best Actress. She received nominations from a number of film critic organizations, including the Broadcast Film Critics Association, and the Chicago Film Critics Association,

At age 18, Johansson played Griet in Peter Webber's Girl with a Pearl Earring. While noting, "Audiences feel as if they are spying on a moment of artistic inspiration when painter Vermeer creates the title work", USA Today praised her, suggesting, "She is having a banner year that Oscar voters should recognize." In his review for the New Yorker, Anthony Lane said, "What keeps Webber's movie alive is the tenseness of the setup ... and, above all, the presence of Johansson. She is often wordless and close to plain onscreen, but wait for the ardor with which she can summon a closeup and bloom under its gaze; this is her film, not Vermeer's, all the way." Owen Gleiberman, for Entertainment Weekly, wrote of her "nearly silent performance", observing, "The interplay on her face of fear, ignorance, curiosity, and sex is intensely dramatic." She was nominated for the Golden Globe for Best Actress in a Drama and the BAFTA Award for Best Actress in a Leading Role. She was nominated by the London Film Critics' Circle, the Phoenix Film Critics Society.

Johansson was invited to join the Academy of Motion Picture Arts and Sciences, in June 2004. The same year, she had voice or onscreen roles in five films: the The SpongeBob SquarePants Movie; A Good Woman, an adaptation of Oscar Wilde's Lady Windermere's Fan, which had a limited U.S. release, and was both a box office and critical failure, described by the New York Times as a "misbegotten Hollywood-minded screen adaptation" with "an excruciating divide between the film's British actors (led by Tom Wilkinson and Stephen Campbell Moore), who are comfortable delivering Wilde's aphorisms ... and its American marquee names, Helen Hunt and Scarlett Johansson, [who have] little connection to the English language as spoken in the high Wildean style"; the critically panned teen heist film, The Perfect Score, the romantic comedy In Good Company, a critical and box office success; and, finally, the dark, Southern drama, A Love Song for Bobby Long, for which she earned her a third Golden Globe for Best Actress nomination.

2008 >>

In 2008, she starred in The Other Boleyn Girl, with Natalie Portman and Eric Bana, a film which garnered mixed reviews. Writing for Rolling Stone, Pete Travers criticized the film for "[moving] in frustrating herks and jerks", but was more positive in his assessment of Johansson and Portman, and wrote, "What works is the combustible teaming of Natalie Portman and Scarlett Johansson, who give the Boleyn hotties a tough core of intelligence and wit, swinging the film's sixteenth-century protofeminist issues handily into this one." Variety credited the cast as "almost flawless ... at the top of its game", citing "Johansson's quieter Mary ... as the pic's emotional center, her tender love story with the conflicted monarch evoking the only genuine feelings on display."

She filmed her third Woody Allen film, Vicky Cristina Barcelona, in Spain, appearing opposite Javier Bardem and Penélope Cruz. The film was one of Allen's most profitable and appeared on many critics' top ten lists of the best films of 2008.

Johansson played the femme fatale Silken Floss in Frank Miller's film noir, comedy adaptation of The Spirit. The film, described as "a great-looking movie with an awkward balance of pulp noir and campy self-awareness" and "style without substance, style whirling in a senseless void", received mostly poor reviews.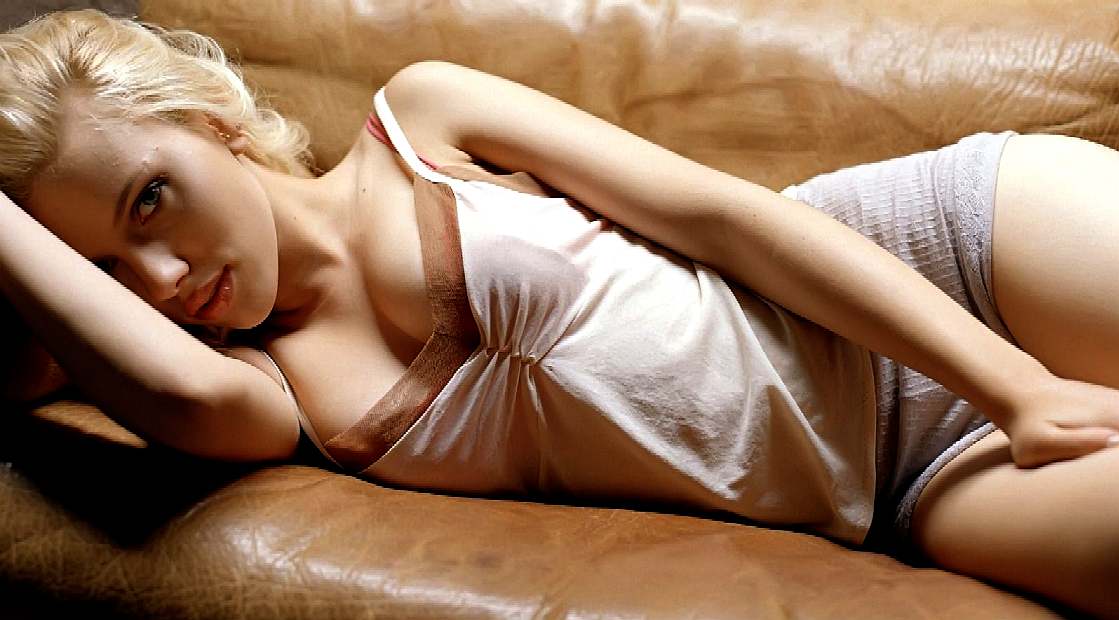 2009 >>
Johansson appeared in the role of Anna, a yoga instructor, in the 2009 ensemble cast of He's Just Not That into You, with Jennifer Connelly, Bradley Cooper, Drew Barrymore and Kevin Connolly. The film was a box office success but only gained average critical reception. The San Francisco Chronicle review notes, "[The film] never soars, but it never flags" yet lauds Johansson, saying, "She has become a deft comic actress." The Los Angeles Times calls the film an "anti-romantic romantic comedy" and cites the scenario in which Johansson appears with Jennifer Connelly and Bradley Cooper as having "more meat than others", making it "one of the best." The Baltimore Sun criticized the film, but praised Johansson for "proving she doesn't need Woody Allen to be funny."

In March 2009, Johansson signed on to play Natalia Romanova/Natasha Romanoff, aka "The Black Widow" in Iron Man 2 after Emily Blunt turned down the role. The film was released in May 2010.

Appearing at San Diego Comic-Con on July 26, 2009, Johansson joked about her audition for the film, saying it consisted of "a couple of deep knee bends and lunges", but Favreau credited her with performing her own stunts: "All the fighting and wire work is her own. She worked really hard and it shows on the screen." Iron Man 2 was a box office success and received mostly positive reviews from critics.

2010 >>

In November 2010, she was cast in the film adaptation of Michel Faber's novel Under the Skin, directed by Jonathan Glazer, appearing in a role which required full frontal nudity.
2011 >>
In 2011, Johansson played the role of Kelly, a zookeeper in the family film We Bought a Zoo. The film gained mainly favorable reviews. Calvin Wilson of St. Louis Post-Dispatch wrote that Johansson "brings to Kelly just the right blend of spunkiness and hard-won maturity." Johansson reprised the role of Natasha Romanoff in The Avengers in 2012. The Avengers received positive reviews and was highly successful at the box office, becoming the third highest-grossing film both in the United States and worldwide.
In November 2011, it was reported she plans to make her directional debut by adapting Truman Capote's novel, Summer Crossing whose screenplay will be written by playwright Tristine Skyler. Production on the film is slated to begin in the first half of 2014. In early March 2012, it was announced that Johansson had been cast as Janet Leigh in the Sacha Gervasi-directed film Hitchcock, a behind-the-scenes drama about the making of Alfred Hitchcock's 1960 film Psycho. Released in November 2012, Hitchcock received mixed to positive reviews. Roger Ebert wrote that Johansson "as Janet Leigh, doesn't look a lot like the original but projects her spunk, intelligence and sense of humor."

Johansson received a star on the Hollywood Walk of Fame on May 2, 2012 located at 6931 Hollywood Blvd., in front of Madame Tussauds Hollywood wax museum.

2012>>

In 2012, Johansson was cast in Joseph Gordon-Levitt's directorial debut, Don Jon. The film premiered at the 2013 Sundance Film Festival and had its wide release in September 2013. Don Jon received positive reviews. Johansson's performance was praised by critics; Peter Travers of Rolling Stone wrote that "Johansson, fearlessly tackling a role with sharp edges, is dynamite" while Claudia Puig of USA Today stated that she "gives one of her best performances as the bossy, gum-chewing Jersey girl". Also in 2013, Johansson voiced the character Samantha, an intelligent computer operating system, in the Spike Jonze film Her. She replaced Samantha Morton in the role. The film received critical acclaim upon release with Johansson's performance being well-received among critics.

Johansson's next project will be reprising her role as Black Widow in Captain America: The Winter Soldier, alongside frequent co-star Chris Evans as the title character. Her involvement was confirmed in October 2012.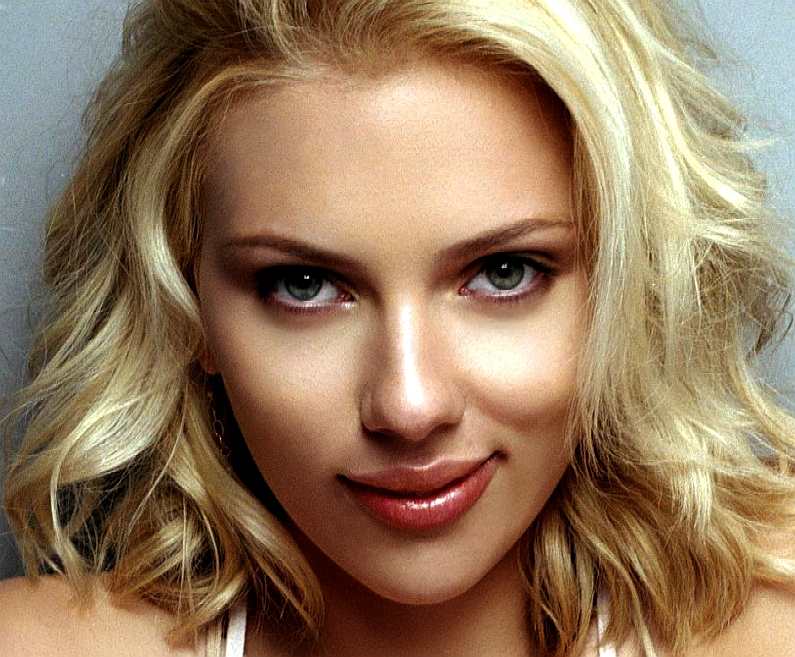 MUSIC

In 2005, Johansson was considered for the role of Maria in Andrew Lloyd Webber's West End revival of The Sound of Music, though the role ultimately went to newcomer Connie Fisher (winner of the BBC talent show How Do You Solve a Problem Like Maria?) Released on May 8, 2006, Johansson sang the track "Summertime" for Unexpected Dreams – Songs From the Stars, a non-profit collection of songs recorded by Hollywood actors. She performed with The Jesus and Mary Chain for a special Coachella Reunion Show in Indio, California in April 2007

In 2007, Johansson appeared as the leading lady in Justin Timberlake's music video, for "What Goes Around... Comes Around", which was nominated in August 2007 for video of the year at the MTV Video Music Awards. In mid-2007, she spent about a month in Maurice, Louisiana recording an album at Dockside Studio. The album, consisting of one original song and ten cover versions of Tom Waits songs, was produced by Dave Sitek of TV on the Radio and features David Bowie, members from the Yeah Yeah Yeahs and Celebration. Released on May 20, 2008, it was entitled Anywhere I Lay My Head. Reviews of the album were mixed, or average. Spin commented, "There's nothing particularly compelling about Scarlett Johansson's singing." Conversely, some critics found it to be "surprisingly alluring", "a bravely eccentric selection", and "a brilliant album" with "ghostly magic". The album was named the "23rd best album of 2008" by NME and peaked at No.1 on the BillboardTop Heatseekers chart and No. 126 on the Billboard 200 chart. Of her album, Johansson said, "I had this golden opportunity to record and thought I would do maybe an album of standards, because I'm not a songwriter. I'm a vocalist." Johansson said for her recording she "wanted to have space and [she] wanted to be in a remote place where all of us could just be ourselves and not worry about anyone trying to listen in or get in on that." Johansson said in an interview that she started listening to Tom Waits when she was 11 or 12 years old. Of Tom Waits, Johansson said in an interview, "His melodies are so beautiful, his voice is so distinct and I had my own way of doing Tom Waits songs." In December 2008, MTV reported Johansson planned to follow-up Anywhere I Lay My Head with an album of all original music, saying, "I don't think I'd do covers, so it'd be a project that I have to dedicate myself to. I feel like that's something for the future."

In 2009, Johansson covered Jeff Buckley's "Last Goodbye" for the soundtrack of He's Just Not That into You. Released on September 8, 2009, she and singer/songwriter Pete Yorn recorded a collaborative album, Break Up, inspired by Serge Gainsbourg's duets with Brigitte Bardot.

In 2010, Steel Train released Terrible Thrills Vol. 1, which includes their favourite female artists singing songs from their self-titled album. Johansson is the first artist on the album, singing "Bullet".

In 2011, Johansson sang "One Whole Hour" for the soundtrack of the documentary film Wretches & Jabberers.

In 2012, Johhanson added her voice to a J. Ralph track entitled "Before My Time" to the end credits of the climate documentary Chasing Ice. The song received a nomination from the Academy Awards in the "Best Original Song" category.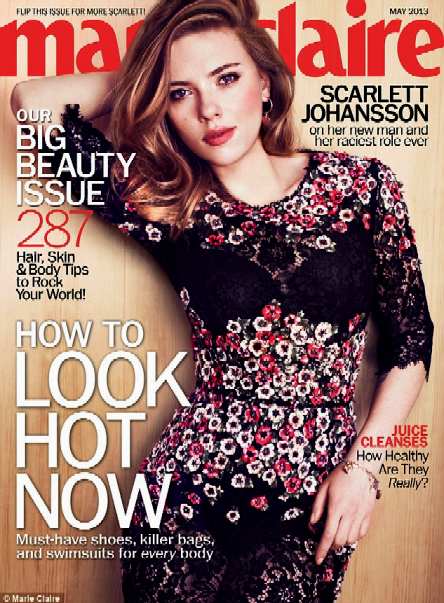 PERSONAL LIFE

Johansson celebrates a "little of both" Christmas and Hanukkah, and has described herself as Jewish. She dislikes the "ScarJo" nickname some have used in reference to her, calling it "awful" and "terrible", but hey, it's all in a days work.

On September 14, 2011, the FBI announced it was investigating the alleged hacking of Johansson's cell phone and the dissemination of nude photographs of her. Johansson said the photos had been sent to her then-husband, Ryan Reynolds, three years prior to the incident. As a result of the investigation, Christopher Chaney of Jacksonville, Florida pleaded guilty to computer hacking. In addition to a prison sentence for Chaney, prosecutors are requesting that he pay Johansson about $66,000 in compensation.

From 2001–02, while Johansson attended the Professional Children's School, she dated classmate Jack Antonoff, who went on to become the guitarist for the band Fun. She dated her Black Dahlia co-star Josh Hartnett for about two years until the end of 2006, with Hartnett citing their busy lives as the reason for the split.

Johansson began dating Canadian actor Ryan Reynolds in 2007 and in May 2008 it was announced that they were engaged. On September 27, 2008, the couple married in a quiet ceremony near Tofino, British Columbia. They purchased a $2.8 million home together near Los Angeles. On December 14, 2010, the couple announced their separation. Their divorce was finalized on July 1, 2011.

In September 2013, Johansson became engaged to her boyfriend, Romain Dauriac, the owner of an independent advertising agency. The couple started dating in November 2012.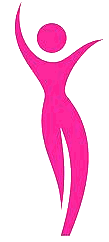 Free launch event at The Sovereign Harbour Yacht Club
7.00pm on Thursday 20th February 2014
FEEL BETTER DIETS
There are many diets that claim to make you feel better and the will work to varying degrees, but it is claimed that the difference between 'The Feel Good Diet' and other weight loss groups you may have tried before is that they are so confident you will lose weight on their plan that they offer a 30 day money back guarantee. You can't say fairer than that.

Follow this plan for 30 days and you will lose weight, GUARANTEED, or your money back. If you would like to know more, why not go to their free launch event at The Sovereign Harbour Yacht Club, 7.00pm on Thursday 20th February 2014.
6 Kingston Quay
Sovereign Harbour
Eastbourne
East Sussex.
BN235UP

Tel: 07791 278747 (UK)
LINKS
http://en.wikipedia.org/wiki/Scarlett_Johansson
http://www.huffingtonpost.com/scarlett-johansson
https://myspace.com/scarlettalbum
http://www.rottentomatoes.com/celebrity/scarlett_johansson/
http://perezhilton.com/category/scarlett-johansson/#sthash.GQtxhtQq.dpbs
http://www.scarlett-fan.com/
http://www.imdb.com/name/nm0424060/
http://www.scarlettjohansson.org/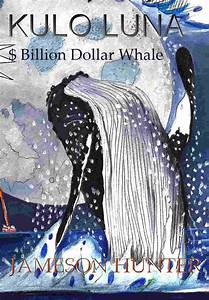 A heartwarming adventure: Pirate whalers V conservationists

with a $billion dollars riding on the outcome.

'Luna' in the title of this book refers to the exceptionally bright moon on the night that Kulo sinks a Japanese whaling ship.