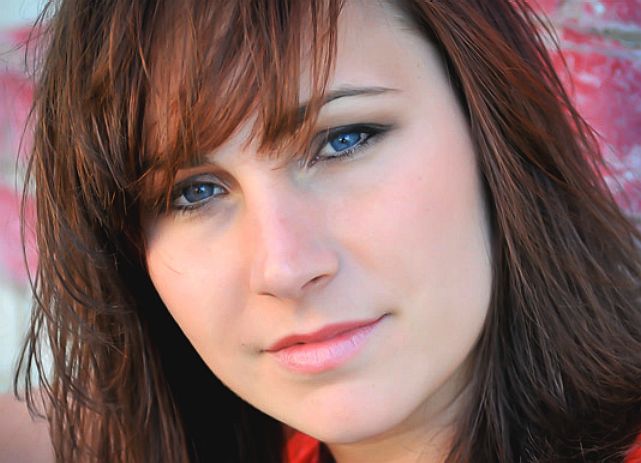 MAY 8 2013

European based Aussie rally driver Molly Taylor will make a surprise appearance at the Scouts Rally SA from 24-26 May for the Ford Innate Motorsport Team.

Fresh from competing in the Rally Acores, a round of the FIA European Rally Championship (ERC) and ready to race at Rally Tour de Corse, held on the French island of Corsica, Taylor will fly into Adelaide on Monday 20 May with regular co-driver Seb Marshall.

"I absolutely love Scouts Rally South Australia and am very excited to have the opportunity to compete. I have always wanted to come back and drive in Australia but needed to concentrate all my efforts in Europe." Taylor said. "However this year, Adrian and the guys at Innate have made the car available and they thought it would be a good idea to do the Scouts Rally to allow the team and I to work together before the Australian round of the World Rally Championship (WRC). There is a gap in our ERC calendar after Corsica so it works out perfectly" she [Taylor] added. Molly's manager and Director of European rally drivers management company United Business Pier Liberali said "First of all I would thank the Australian friends for the opportunity which they are giving to our driver Molly Taylor. It's true that Molly is running a lot in Europe and her season 2013 is concentrated on the European Championship, but I hope that it is very important if she runs in Australia too. The car, given to her by the team, is known very well by Molly and I am sure, according to the relations made by Molly Taylor, that the team has prepared the car in the best way possible. With a lot of gratitude to all the people who will permit to Molly to run the Scouts Rally Sa, I'm very happy for this opportunity".

Taylor is very comfortable in the Ford Fiesta R2, having competed against the best young drivers in the world in the 2011 WRC Academy, all equipped with identical Ford Fiesta R2s. In 2012 she switched to her current mount, a Citroen DS3 R3 and is contesting 8 rounds of the ERC this year with Italian based United Business.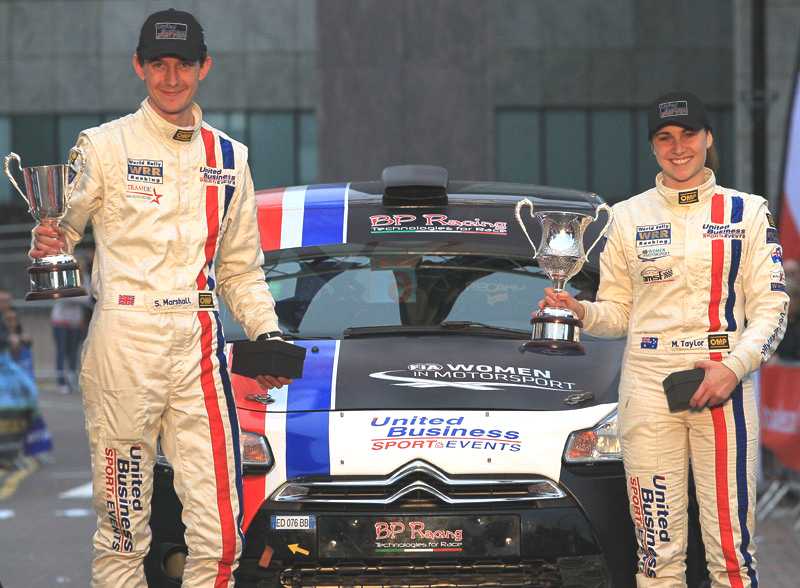 Adrian Coppin from Ford Innate Motorsport said "I am looking forward to having Molly on the team. She has a huge amount of experience in the Ford Fiesta R2 and we are hoping to capitalise on this experience at the Scouts event as we work towards Rally Australia." Coppin said. "Having two cars running is a great result for Ford." Coppin added."

The event director, Ivar Stanelis said "Having Molly compete is a coup for Scouts Rally SA. As Australia's only full-time international rally driver, Molly is very well respected in the rally community and to have her make a rare Australian appearance in our event will give spectators an extra bonus."

Speaking about the partnership, Dan Ryan, CEO, Scouts South Australia said, "The aim of the worldwide organisation of Scouting is to encourage the physical, intellectual and social development of young people so that they may take a constructive place as members of their local, national and international communities. Having our Scouts involved in many levels of a national motor sport event will serve that aim very well, and provide many relevant opportunities and experiences. Rallying and Scouting have many similar values.

We have many young women in Scouting in Australia who aspire to be the best they can be in their chosen fields of endeavour. Molly's achievements in her career so far certainly make her a great role model for our Scouting women….and men. We are very excited to have Molly Taylor, an Australian competing on the world stage, at Scouts Rally South Australia."

Hino Australia's Alex Stewart said the sponsorship of Molly Taylor continued the company's long tradition of support for Australian rallying. "For many years we were a sponsor and equipment supplier to Neal Bates and co-driver Coral Taylor in the Australian Rally Championship. We take great pleasure in continuing that family association by sponsoring Coral's daughter Molly at Rally South Australia as she builds upon her promising rally career."

Taylor will re-join the Ford Innate Motorsport later in the year to drive one of the team's cars in the Australian round of the WRC at Coffs Harbour from 12-15 September alongside regular driver Adrian Coppin in a serious attempt by the team to win the WRC 3 class.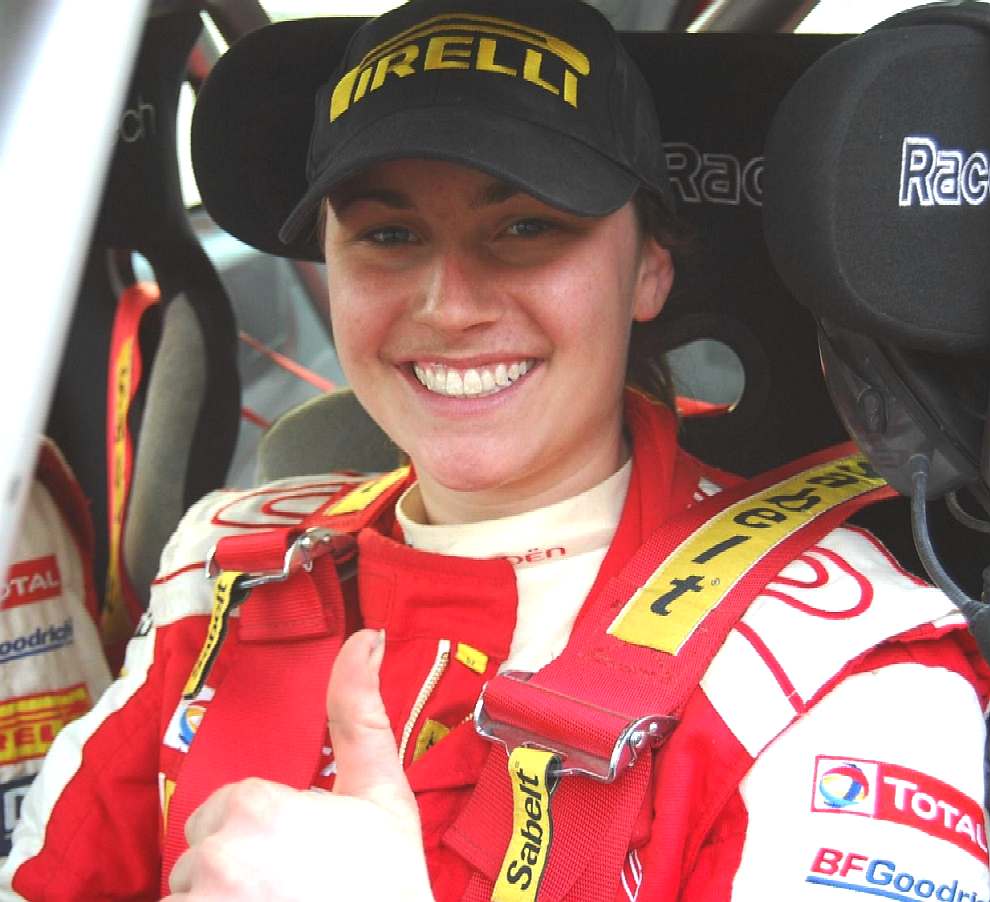 MOLLY'S HISTORY
Molly Taylor is an Australian rally car driver from Sydney. She was the first female in the Australian Motor Sports Foundation (AMSF) International Rising Star Program and also awarded the New South Wales (NSW) Confederation of Australian Motorsport Young Achiever of the Year Award in 2006. In 2011 she was part of the WRC Pirelli Star Driver Program and one of the youngest and the only female driver participating in the World Rally Championship. She has won several championships including back to back Australian Rally Championships in the F16 Class for 2007 and 2008. In 2009 she became the British Ladies Rally Champion, the first ever driver from outside of the United Kingdom to win such title, winning the title two years in a row with a repeat in 2010. She is currently competing in the 2013 FIA European Rally Championship.

FAMILY & EDUCATION

Taylor is the daughter of rally drivers Mark Taylor and Coral Taylor and attended New England Girls' School in Northwest New South Wales. She had a love of horses growing up and competed in cross-country events. While attending school, her focus was on equestrian events where she competed in national level events. Taylor sold her horse in order to purchase her first rally car. She was quoted as saying, "I got 100 horsepower for one horse so I though that was pretty good."

Taylor left school to pursue her interest in rallying, but later finished her schooling at the University of Sydney where she attained a Universities Admissions Index of 98/100 and a Certificate in Automotive Studies. She also studied commerce and is a qualified personal trainer.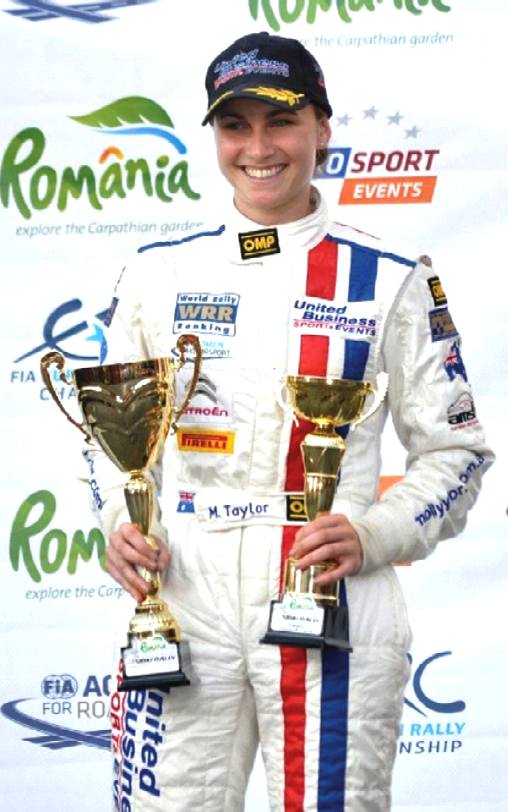 NOVEMBER 2013 TOP RANKING
Molly Taylor and Ilka Minor-Petrasko are in first place in the IRDA (International Rally Drivers Association) Women World Rally Ranking. After 12 months (from November 2012 to November 2013) of rallyes all over the world, as confirmed by the WRR (www . worldrallyranking . com) promoted by the IRDA (www . irdassociation . com), for the Women Rally Drivers final classification, the first place is occupied by the Australian driver Molly Taylor, in second place the Burcu Cetinkaya – Turkey, in third place Asja Zupanc - Slovenia.

There are currently 937 drivers featured in the World Rally Ranking, of which women only represent about 1,4 %, while lady codrivers are more numerous, representing 10,1% of the total of 961 codrivers.

Are 13 women rally drivers from 3 continents and 10 countries in the world, after the running all international rallies in the FIA calendar of the last 12 months, have scored the necessary results to enter the World Rally Ranking. This is the final standing of the new IRDA ranking:

[Position Driver Name Nationality Points]

1 Molly Taylor (Australia) 736
2 Burcu Cetinkaya (Turkey) 706
3 Asja Zupanc (Slovenia) 684
4 Ekaterina Stratieva (Bulgaria) 434
5 Melissa Debackere (Belgium) 336
6 Jovana Jovanovic (Serbia and Montenegro) 320
7 Susan Muwonge (Uganda) 192
8 Simin Bicakciolglu (Turkey) 168
8 Ana Sofia Correia (Portugal) 168
9 Klavdija Senica (Slovenia) 144
9 Burcu Burkut Erenkul (Turkey) 144
10 Lilian Vialle (France) 135
11 Martina Danhelova (Czech Republic) 56
EARLY CAREER > 2010

While working with her father at his rally school, Taylor was offered a car to compete in some local motorkhanas where she took first in class and placed ninth outright. It was during her time at the rally school with her father teaching her to be a safe driver that she decided to pursue a career in rallying.

In 2006, Taylor was selected into the Women's Driver Development program where she was considered a standout performer. The same year she upgraded from a Holden Gemini and won her first outing in her new car by a full five minutes. She was recognized as the New South Wales Young Achiever of the year by CAMS after winning the 2006 New South Wales Rally Championship, taking both the 2WD and 2-Litre titles. She used 2006 as a year to gain experience in a rear-wheel drive rally car before moving into a front-wheel drive car and moving up to the Australian Rally Championship.

Taylor debuted in the Australian Rally Championship in 2007 where she won the F16 class, a feat she repeated in 2008. She moved to the United Kingdom a year later in order to complete in the Suzuki Swift Sport Cup, where she won three out of her six races and became the British Ladies Rally Champion. In 2009 and 2010 she was selected for the Australian Motor Sport Foundation International Rising Star program.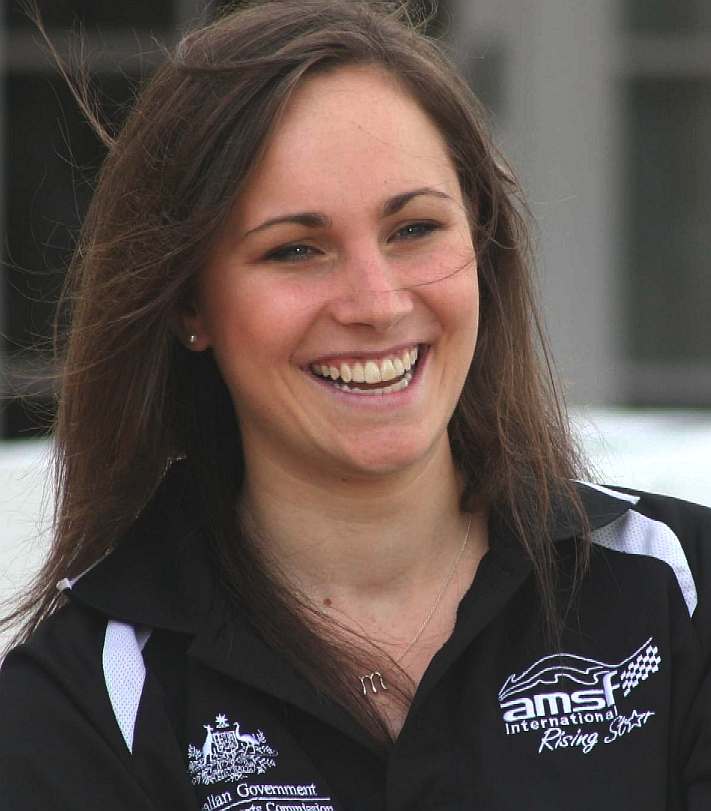 2010 > 2013

While driving in British Rally Championship, she was noticed by Pirelli and World Racing Championship Academy officials. She was then invited to participate in the Pirelli Star Driver Shootout where she competed against sixteen of the top young drivers in rally racing from throughout the world. Based on her performance at the Shootout, she was awarded one of only six scholarships to the FIA World Rally Championship Academy, which allowed her to compete in the World Rally Championship in 2011.
The scholarship allowed her to participate in six events for the World Rally Championship with all of her racing expenses paid. She finished the final race of the championship at the Wales Rally Great Britain with a stage win, also winning the Richard Burns Trophy for the season.

Taylor is also set to compete in the FIA European Championship in 2013. She will also be competing for the first ever FIA European Rally Championship ladies trophy.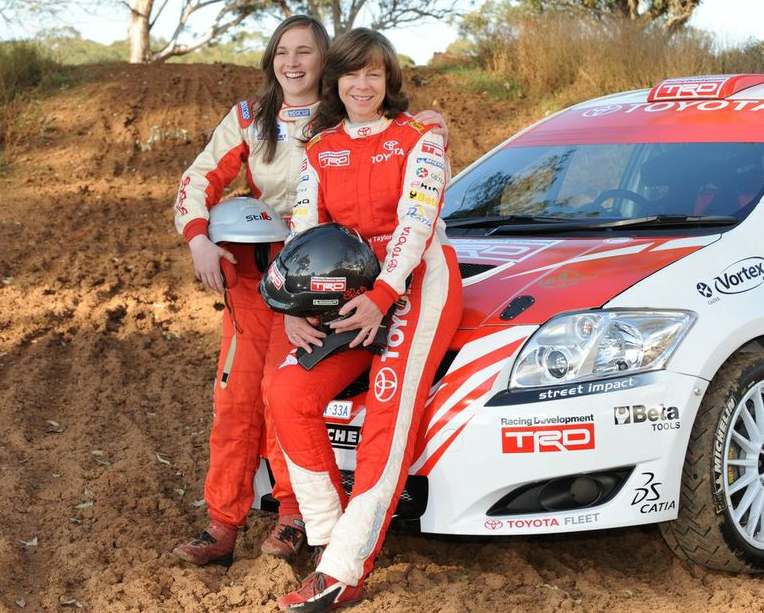 CAREER HIGHLIGHTS

2011 - Pirelli Star Driver - World Rally Championship Academy

Richard Burns Trophy, Wales Rally GB

2010 - British Ladies Rally Champion, 3rd Citroen Racing Trophy (BRC), IRDC Most Improved Award
2009 - British Ladies Rally Champion, Greenlight TV Star Performer Award
2008 - F16 Champion, Australian Rally Championship
2007 - F16 Champion, Australian Rally Championship
2006 - 2WD Champion, NSW Rally Championship
2006 - 2 Litre Champion, NSW Rally Championship






EUROPEAN RALLYING THE CITROEN DS3 IN NEW ZEALAND, AUSTRALIANS RALLYING IN THE CITROEN DS3 IN EUROPE!

At the same time as the Citroen Racing World Rally Team is bidding to drive the Citroen DS3 to victory in New Zealand, Australian rally driver Molly Taylor will doing exactly the same in her Citroen DS3 just a few hundred kilometres from the home of Citroen rally legend, Sébastien Loeb – and she is taking on the Belgian Deputy Prime Minister!

The talented young Australian has scored an initial four event drive with BP Racing team with the support of the Italian company, United Business, which includes an opportunity for Molly to compare her Citroen DS3 driving skills with those of Sébastien Loeb, when they both contest the World Championship Neste Rally Finland and ADAC Rally Deutschland.

It is a fantastic opportunity, and a great step forward in my career," says Molly Taylor. "To have the opportunity to work with a professional team and a different car from the ones I drove before will allow me to learn a lot. I am trying to soak as much as possible, this car has many possible settings, and we are trying to understand it as we go. We have a lot of work to do this year to gain experience; we will take what comes and try to make the most of it".

Her first outing is in the European Rally Championship Geko Ypres Rally in Belgium, one of the toughest tarmac events in Europe and one which is often used as a testing ground for World Championship drivers and cars. It has such a strong reputation that one of the rivals that Molly will be lining up against is the Belgian Deputy Prime Minister, the somewhat appropriately named Vincent Van Quickenbourne! This will be followed by Coppa Citttà di Lucca in Italy before she tackles the two World Championship events, Neste Rally Finland and ADAC Rally Deutschland.
| | |
| --- | --- |
| Molly - Youtube | Molly - Youtube |
LINKS:
https://twitter.com/MollyRally
http://en.wikipedia.org/wiki/Molly_Taylor
http://www.grid1.tv/motorsport/article/ercs-molly-taylor
https://www.facebook.com/MollyRally
http://www.fia.com/news/molly-taylor-targeting-eight-erc-rounds
http://www.rallye-info.com/article.asp?sid=0&stid=10804
http://www.wams.org.au/international-rally-star-enters-scouts-rally-sa-molly-taylor/
http://www.mollytaylor.com.au/
http://www.fullboost.com.au/news.php?newsId=2586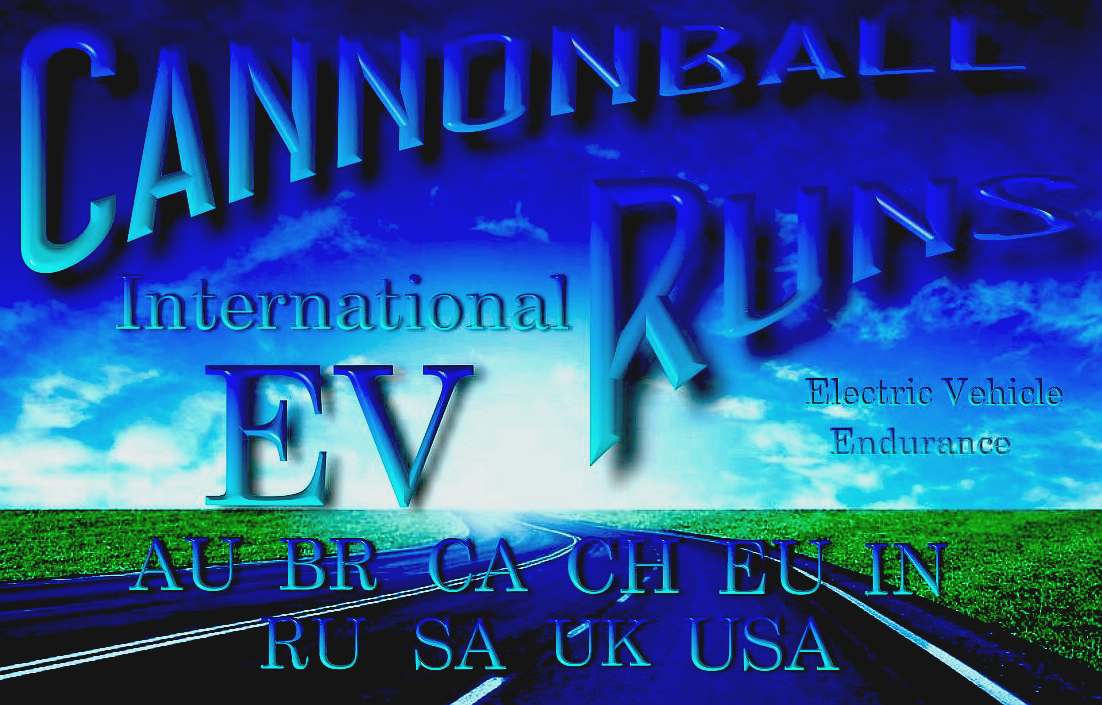 An event that will accelerate the cause of sustainable motoring.