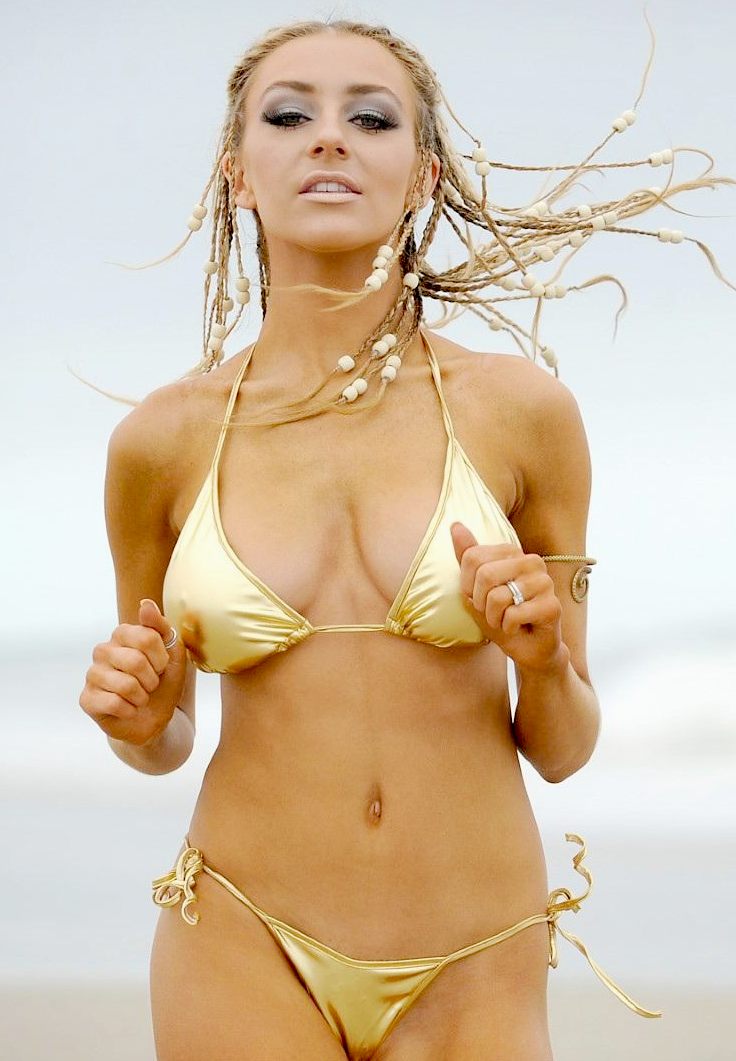 MISS OCEAN SHORES
ADVOCATE MARCH 2013

Courtney Stodden was crowned Miss Ocean Shores, Wa. in Donald Trump's Teen U.S.A. when she was 15 and soon began composing and recording her own songs and vlogging her life on YouTube. But it wasn't until she was 16 that she shot to fame, in large part by marrying a much older man, Green Mile actor Doug Hutchison.
At 16, she was married, flamboyantly sexual (flirting with men and women), and provocatively dressed like, well, a stripper. The pop culture pundits, feminists, and the mommy bloggers all came down hard on the teen, and many made slut shaming — even though Stodden said she was a virgin at marriage and was now monogamously married — the teen a national pasttime. No matter, Stodden trudged on, daring, precocious, and persistent in her right — and everyone else's right — to be oneself.

My mother was married at 16 to an older man. I'm not sure if she got called a slut and a gold-digger but if she did, it wasn't on national TV and she certainly wouldn't have had Stodden's aplomb. After being named among VH1's "Top 40 Winningest Winners of 2011," Fox411's "Breakout Web Celeb of 2011," and The Huffington Post's "Biggest Celebrity Story of 2011," Stodden went on to reality TV (on Couples Therapy, where another cast member actually assaulted her with dollar bills), to release her first professional song and music video, and become a spokesperson for PETA and an activist with the AIDS organization, Be-the-Link. Even more telling, she made a Funny or Die video in which she comedically makes fun of herself — and the attendant baggage people have placed upon her — proving how savvy she really is.

Stodden's music video for the song "Reality" — directed by Michael Serrato (Neil Patrick Harris' Puppet Deams) and starring sexy newcomer Nick Uzarski — premiered during Grammy week last month at West Hollywood's Eleven Restaurant and Nightclub. In addition to a smattering of actors, reality stars from Shahs of Sunset and RuPaul's Drag Race, there were a lot of queer fans like me who see Stodden's stubborn self-exploitation as a sort of post-modern feminist subversion. (Don't even get me started on why straight men, like her voiceferous co-star, TheDirty creator Nik Richie, have been her biggest critics.)

The perfect performance artist, Stodden has been a vocal proponent of LGBT youth, their safety from bullying, the importance of their acceptance. Perhaps that's one reason she was recently named Best New Hollywood Starlet at West Hollywoods WeHo's Who's Who. We caught up with the triple hyphenate.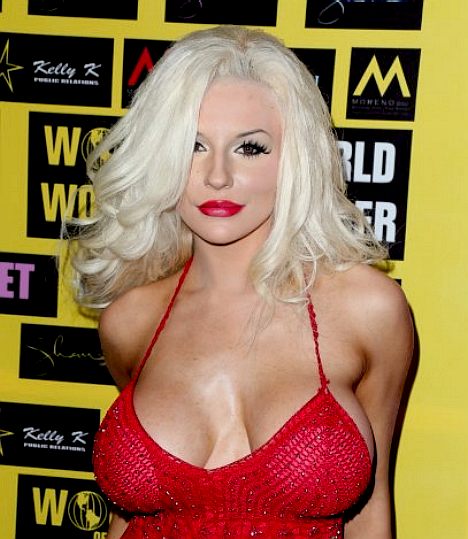 INTERVIEW

Diane Anderson-Minshall: I watched you on Couples Therapy last year and was riveted. In the end, was doing the show beneficial [to you]?

Courtney Stodden: It actually was. From the moment my hubby, Doug, and I entered the Couples Therapy house, we stole the show. The entire series revolved around us, causing the other couples to focus more on my marriage rather than making their own marriages the priority. We had to deal with their judgments, negative energy, and unkind attitudes on a daily basis, which actually brought Doug and I closer together. My marriage is stronger than ever since the show and I'm grateful for the experience.

You felt bullied while on set and said that one of the reasons you didn't want to take it is because you want to show gay kids they don't have to be bullied either. Can you tell me more about that?
From day one, I was faced with an atmosphere that was filled with negativity toward not only my unconventional marriage, but my appearance. It got so bad, that I was practically "bullied" into having to conform myself to please the other cast-mates. I don't believe in giving in to change when it comes to other peoples opinions about your life, your dress, or what you stand for, as long as you aren't hurting anybody. We are all of us individuals, and deserve our rights as human beings to live our lives and to express ourselves the way we want to.

One of the things straight guys complain about (your exaggerated femininity and sexy wardrobe) is actually something gay men love about you. Do you have a lot of gay fans?

The gay community is extremely important to, not only my work, but to my heart. I have so many beautiful gay friends and fans that I can profoundly connect with and humbly support.

You debuted your new video for "Reality" at Eleven in West Hollywood earlier this month. What was that experience like?

Oh my goodness, I had the best time at club Eleven in WeHo! I couldn't have celebrated the release of my sexy new single at a better place.

Some of the cast of RuPaul's Drag Race, like Willam Belli, were at your debut. Who had the bigger hair and makeup? You or them? Hmm, I think it was a toss up — we all looked smokin' hot.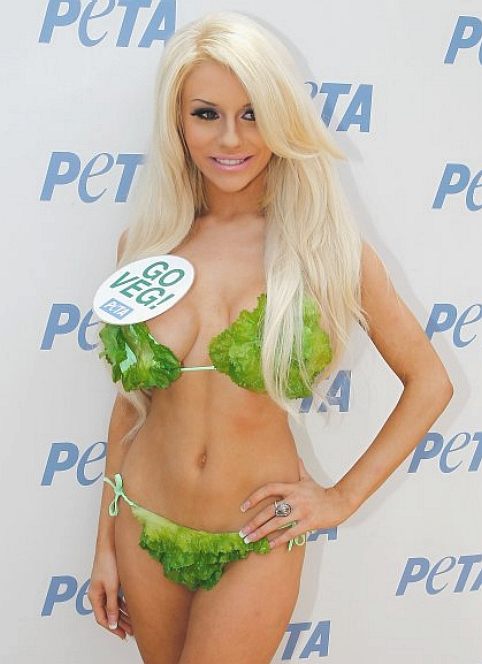 PETA is probably the greatest domestic terrorist organization who in their raging lust for complete animal freedom, slaughter 85% of the animals they "save", because taking care of animals costs money, but a huge furnace is more cost effective as it turns out. And since they're non-profit attention whores and want people to take their cause seriously, they asked Courtney Stodden to come dressed in a lettuce bikini for their PETA's ,Annual Congressional Veggie Dog Giveaway in Washington. Because who better to educate the general public about the dangers of carcinogenic pork products than someone who doesn't even know what the hell that means.
Miss Ocean Shores - Youtube
LINKS & REFERENCE
The Daily Mirror UK news celebrity Courtney Stodden Doug Hutchison split
Radar online August 2011 16-year-old-bride-courtney-stodden-not-ashamed-dad-dui-arrest
http://www.mirror.co.uk/3am/celebrity-news/courtney-stodden-doug-hutchison-split-2666736
http://radaronline.com/exclusives/2011/08/16-year-old-bride-courtney-stodden-not-ashamed-dad-dui-arrest/
MISS OCEAN SHORES - In our opinion nature is best left to her own devices. The moment that aids to beauty are put into play, things start to look imbalanced. One of the most important things that men (unwittingly) look for is balance.