Kismet Girls Dance Troupe work under the guidance of the superb London choreographer: Marsha Carrington.
HISTORY
Auditions were held on Saturday 12th January to find exciting dancers to form a troupe who will support the Kismet Girls in the forthcoming UK Unsigned competition to be held later this year in March. Since then Marsha has discovered more local talent, and see the picture below taken at the Empire Hackney in March 2008.
Kismet Girls & dancers, Hackney Empire theatre January 2008
Contestants first attended Husky Studios in London, all replying to an advert posted on various internet sites. Guys and girls were put through their paces during a grueling 4 hour marathon where groups had to learn a fixed routine set by Marsha, then perform freestyle and partnered in different pairs, groups, etc.
We would like to thank all those that attended, many giving splendid performances which were most appreciated and whose efforts will not be forgotten. There are of course only so many places, and we would like to congratulate those selected to join us and thank them also for really giving it some. Truly great stuff.
If you would like to support the Kismet Girls and live in London, please contact Marsha Carrington.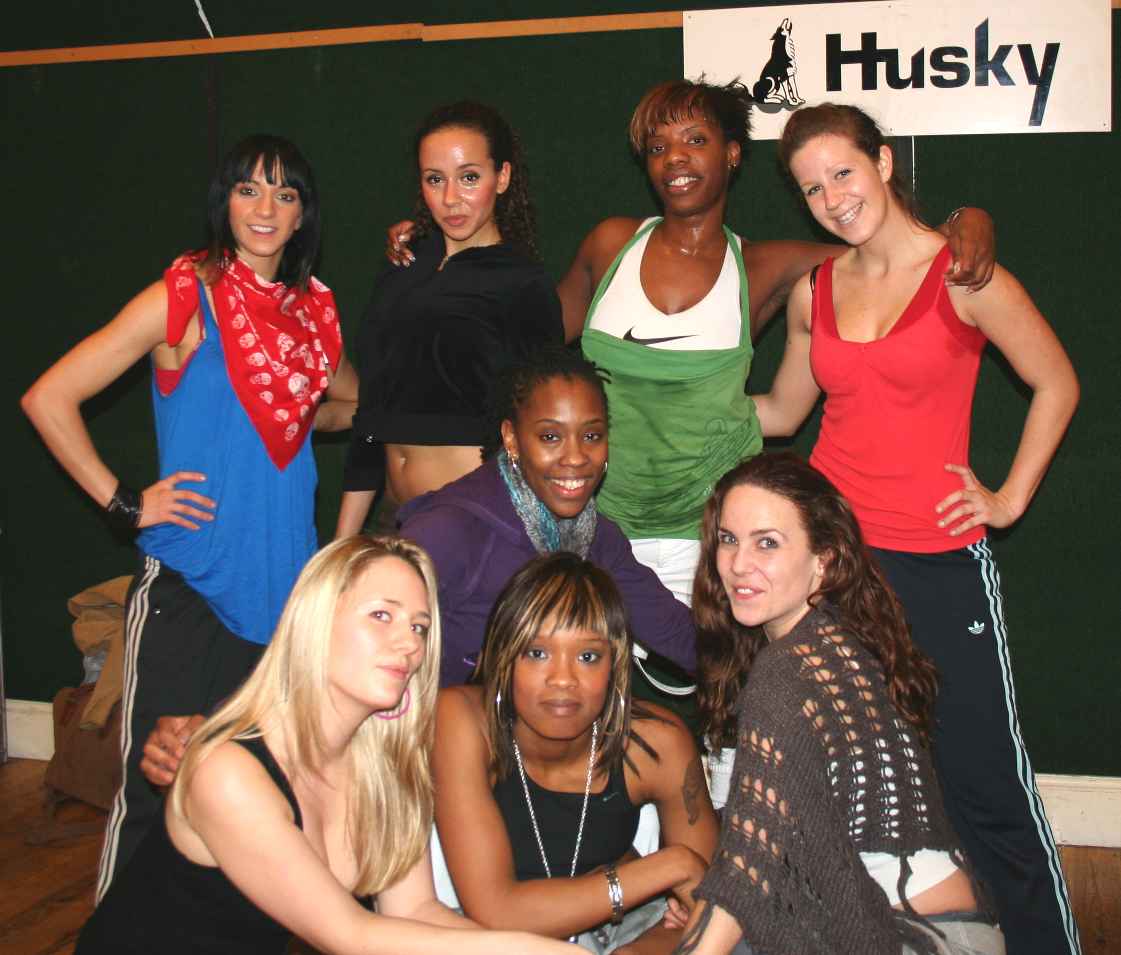 The Kismet Girls - Husky's first auditions January 2008
HISTORY OF CHOREOGRAPHY | HISTORY OF DANCE | HISTORY OF MUSIC
---