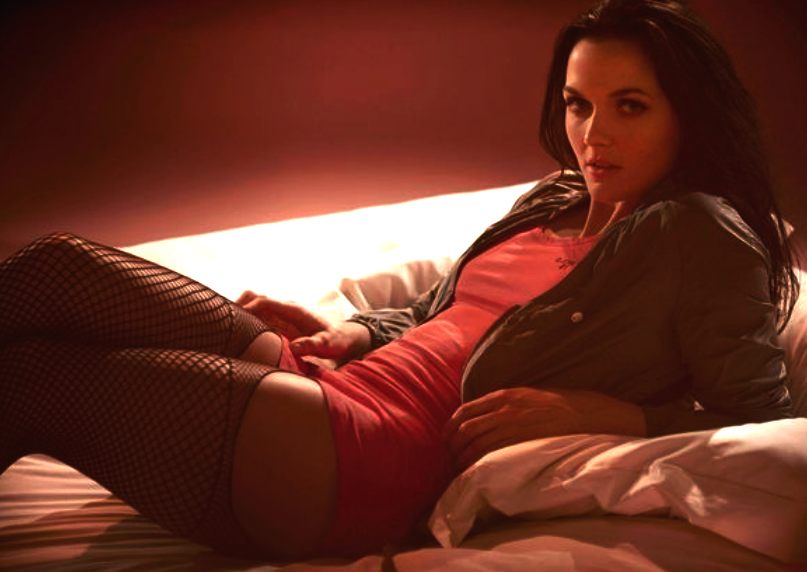 Victoria Pendleton

BBC SPORTS PERSONALITY OF THE YEAR 2012
Victoria Pendleton did not make the Sports Personality of the Year (SPOTY) shortlist this year. There again she did not expect that she should.

Victoria Pendleton is quoted as saying that she was not surprised she did not make the BBC Sports Personality shortlist and said compiling it must have been an almost "impossible task".

Pendleton, 32, who won Olympic track cycling gold and silver this year, missed out on the final 12, as did double champion Laura Trott.

"I've never made the shortlist so I didn't expect to make it," she said. "I don't know how they've done it. It would've been a near impossible task." "I've got no doubt in my mind that Laura will have another chance at that because there's no way she's going to win fewer than two golds next time around, maybe more."

Pendleton won gold in the keirin and silver in the sprint, while Trott, 20, won the team pursuit and omnium titles in London this summer. Meanwhile, British Olympic triathlon gold medallist Alistair Brownlee said he was a "little bit sad" not to make the Sports Personality shortlist.

"Of course I'm a little bit sad not to be on it but someone picks that and it's up to them whether they leave you on or off. There's nothing I could have done about it so I'm not bothered." The athletes were speaking at a ball held on Friday for the Britons who competed at London 2012.
Coverage: Live on BBC 1 TV, BBC Radio 5 live and the BBC Sport website

Sports Personality shortlist (alphabetical order)

Nicola Adams
Ben Ainslie
Jessica Ennis
Mo Farah
Katherine Grainger
Sir Chris Hoy
Rory McIlroy
Andy Murray
Ellie Simmonds
Sarah Storey
David Weir
Bradley Wiggins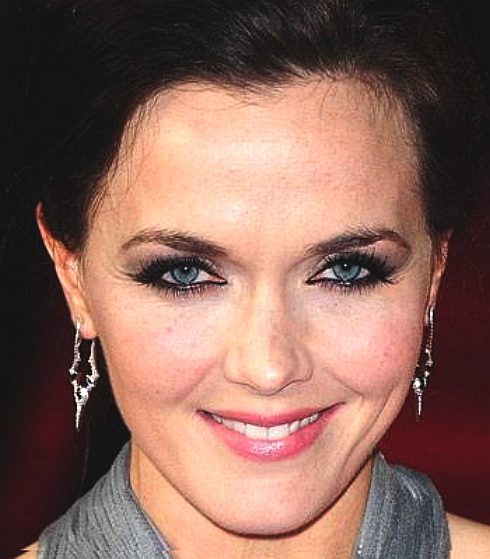 She was incredibly brave to compete in Strictly 2012 season and though she gave some credible performances with her professional dance partner Brendan Cole, Victoria was eliminated on Saturday the 24th of November 2012. For us, her final dance routine was marred by an outfit that masked the elegance of her moves. We also did not like Ms Pendleton's hair style on this occasion (sorry Victoria). These issues clouded the routine, which had a difficult penultimate lift that looked awkward and proved to be shaky. That might have been overlooked, but the other competitors gave stunning performances, especially Denise and Dani, with Lisa opting for a more relaxed routine, that also did not suit her, but was executed with ease.
The good news is that Victoria has proved that she is willing to tackle new challenges professionally and with grace. We hope this setback will help her in the long term, where she has a massive career ahead of her as a sports personality and more. Well done Victoria, and by the way, have you ever considered fashion modeling?
The Olympic cycling champion was terrified she would mess up a complicated samba on the BBC Strictly Come Dancing show tonight (3-11-12). The 32-year-old is reported as going into meltdown during training as she accused pro partner Brendan Cole, 36, of making her steps too hard.

She is quoted as saying: "I'm not trying to be difficult but I don't want to have a part of the routine that I am destined to make a mistake in." The pair rowed as Brendan claimed the issue was "in her head".

Victoria, who has said she is "determined" to win, added: "Latin is not my strength, the steps are complex. Brendan and I had a disagreement. We had time out and now we're back getting down to work." Brendan added: "It's a tricky one, taking complete commitment."
HISTORY
Victoria Louise Pendleton, MBE was born on the 24 of September 1980. She is a British former track cyclist who specialised in the sprint, team sprint and keirin disciplines.

Pendleton represented Great Britain and England in international competition, winning nine world titles including a record six in the individual sprint competition. Pendleton is the reigning World champion for the sprint, and a former Olympic, European and Commonwealth champion. In 2012 she won the gold medal in the keirin at the 2012 Summer Olympics, as well as silver in the sprint.

In the 2009 New Year Honours Pendleton was appointed a Member of the Order of the British Empire (MBE).

Victoria Louise Pendleton, and her twin brother Alex James Pendleton, were born on 24 September 1980 in Stotfold, Bedfordshire, England, to Max Pendleton, a keen cyclist and former British national grass track cycling champion, and Pauline M Viney. She also has an older sister, Nicola Jane.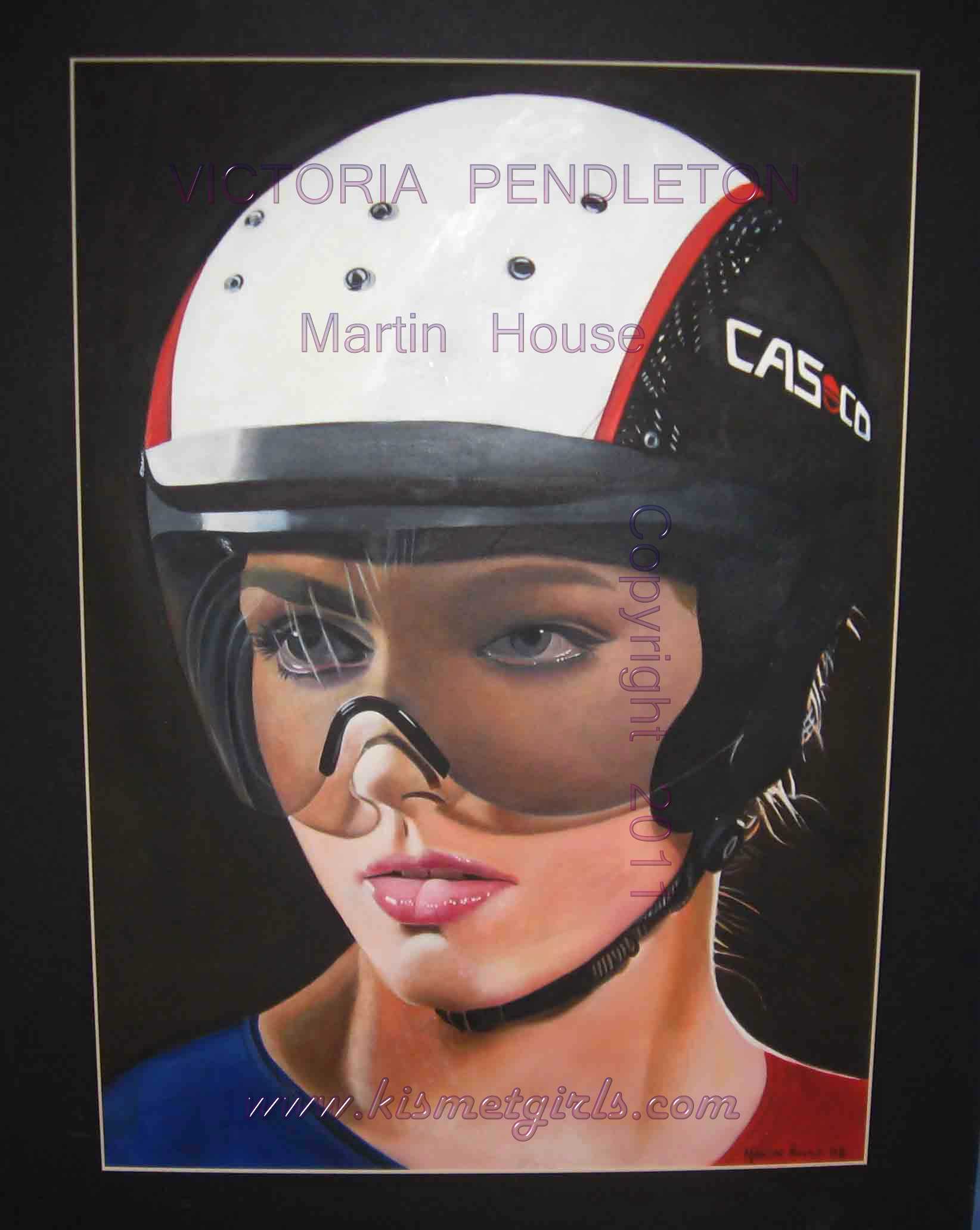 Victoria Pendleton - original painting by Martin House
CAREER

Early years - Pendleton rode her first race, a 400m event on the grass track at Fordham at nine. Pendleton showed her promise at 13 and was spotted three years later by the assistant national track coach, Marshal Thomas. At that time she wanted to concentrate on her education at Fearnhill School in Letchworth Garden City, and later a degree in Sport and Exercise Science by Northumbria University, Newcastle upon Tyne. She enjoyed some success on the track as a student before graduating and becoming a full-time cyclist.

JOURNEY TO THE STARS

Pendleton won one bronze and three silver medals in the British National Track Championships in 2001, while still a student. She qualified for the 2002 Commonwealth Games team, finishing fourth in the sprint. She again came fourth in the sprint at the 2003 UCI Track Cycling World Championships in Stuttgart and the 2004 UCI Track Cycling World Championships in Melbourne. She ranked 2nd overall in the World Cup for the sprint in 2004, winning the World Cup event in Manchester.

At the 2004 Summer Olympics, she finished sixth in the time trial and ninth in the 200m sprint.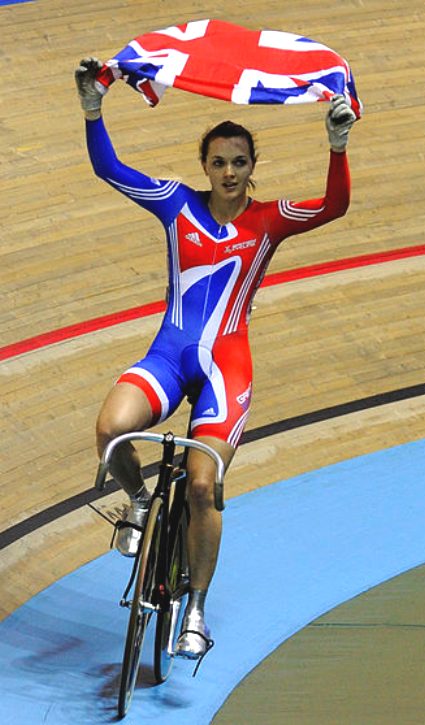 SUCCESS

Pendleton won her first major medal with gold in the sprint at the 2005 UCI Track Cycling World Championships. She became the third British woman to become a cycling world champion in 40 years.

At the 2006 Commonwealth Games in Melbourne, she won silver in the 500m time trial and gold in the sprint.
At the 2007 UCI Track Cycling World Championships, she won the team sprint with Shanaze Reade, the individual gold in the sprint, and a third gold in the keirin. She crowned the year by being named Sunday Times Sportswoman of the Year for 2007, becoming the first cyclist to win the award in its 20-year history.
Pendleton was also voted Sports Journalists' Association of Great Britain's sportswoman of the year for 2007.

During her build-up to the Olympics she won two gold medals at the 2008 UCI Track Cycling World Championships in the sprint, and the team sprint, again with Reade. She was also second in the keirin. At the 2008 Summer Olympics, Pendleton won the gold medal in the sprint.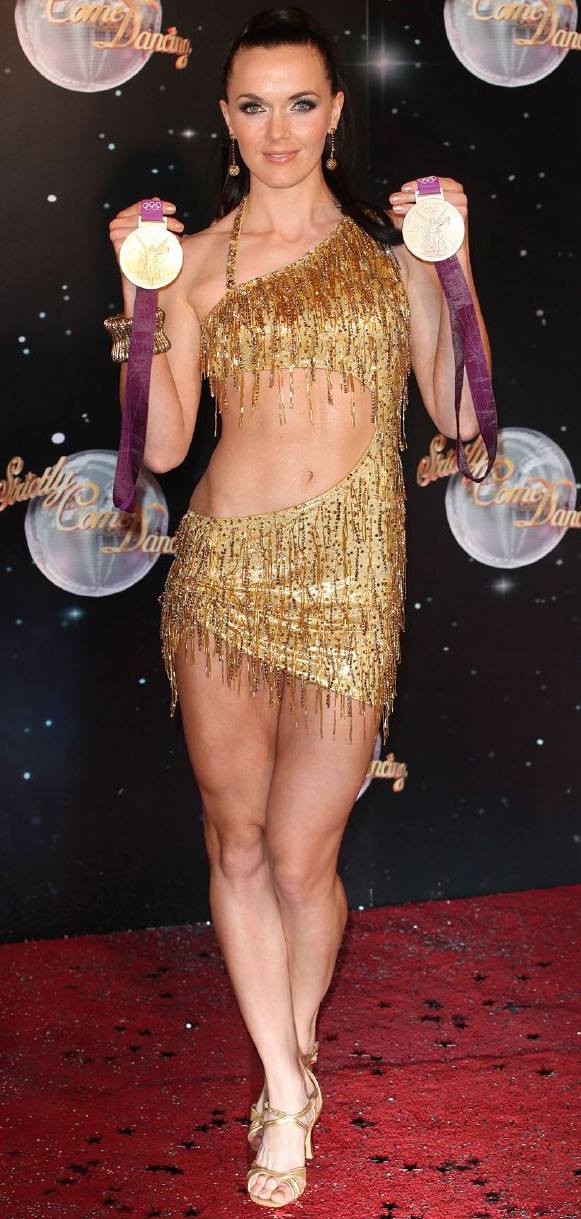 She retained her title in the sprint at the 2009 UCI Track Cycling World Championships in Pruszków. Each sprint was so closely matched it required several photos, leaving Pendleton emotional but victorious over her Dutch opponent, Willy Kanis.

At the 2011 UCI Track Cycling World Championships Pendleton won a silver in the team sprint, a bronze medal in the sprint and finished seventh in the keirin. Partnering Jess Varnish, Pendleton won the team sprint in her only event at the British Championships. At the 2011 European Track Championships Pendleton won the team sprint and keirin titles, but only came eighth in the sprint.

In February 2012 Pendleton and Varnish set a new world team sprint record of 32.754 seconds, beating Kaarle McCulloch and Anna Meares of Australia at the Track World Cup in the London Velodrome. In the sprint and the keirin Pendleton came 4th and 5th respectively. In Pendleton's final 2012 UCI Track Cycling World Championships she won the sprint, her sixth title. She fell in the first heat of the semi-final against Meares. In the second heat Meares was relegated for going outside her lane. In the decider Pendleton won in a photo finish before defeating Simona Krupeckaite, winning 2–0 with the second win coming from another relegation. Pendleton finished without medals in her other two events.

At the 2012 Summer Olympics, Pendleton and Varnish broke the world record in the qualifying stages of the team sprint before being relegated in the semi-finals. She recovered to win a gold medal in the keirin. Pendleton set a new Olympic record of 10.724 seconds in the qualifiers of the sprint but lost in the final to Anna Meares, after being controversially relegated in the first run and being beaten in the second run, earning a silver medal. This would be Pendleton's final competitive race as she retires from professional cycling.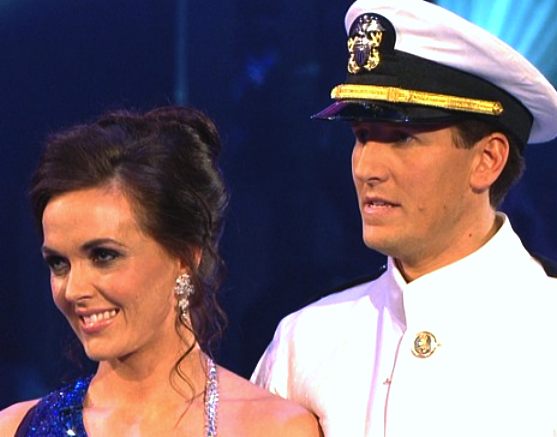 CYCLING

Pendleton featured on the cover of the July 2009 issue of men's magazine FHM. She featured in the January 2012 issue of Harper's Bazaar magazine. In February 2012, Halfords released a Pendleton branded range of women's bikes on which Pendleton herself had worked as a design consultant. She was a "brand ambassador" for Pantene hair-care products in the advent to London 2012. She was the subject of a BBC television programme which first aired in July. She featured on the cover of the August 2012 issue of Esquire magazine.

Pendleton was a contestant in the 2012 (series 10) of Strictly Come Dancing. Her autobiography 'Between the Lines' was released following her retirement from cycling in September 2012.

PERSONAL

Pendleton's relationship with Scott Gardner, a sports scientist with the British Cycling coaching team, caused some problems for the couple, as it was felt to be unprofessional for two members of the team to be romantically involved. Following the 2008 Olympics, when it became more widely known, Gardner was obliged to leave the team, though he was later re-hired; and the two lovebirds then became engaged.

For her 30th birthday, Pendleton had a line from The Smashing Pumpkins' song "Today" tattooed onto her right arm.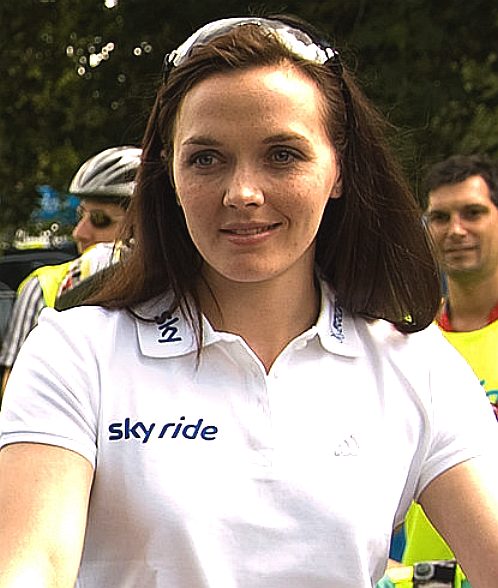 Victoria Pendleton, Olympic gold medalist
LINKS and REFERENCE
New track queen Laura Trott eyes Victoria Pendleton's crown
Queen Victoria' delighted to abdicate
Victoria Pendleton – Olympic Record
http://news.yahoo.com/queen-victoria-delighted-abdicate
London Gazette: (Supplement) no. 58929. p. 21.
Famous family trees: Victoria Pendleton
Victoria Pendleton's secrets". The Sunday Times (London)
The first British woman to win gold in the World Cycling Championships Radio 4
Pendleton completes flawless worlds with third gold
Victoria Pendleton named Sunday Times Sportswoman of the Year
Victoria Pendleton Voted Sportswoman of the Year
Victoria Pendleton wins sprint gold despite crash
http://www.bbc.co.uk/sport/0/cycling/17636634.
Victoria Pendleton, Shanaze Reade beat China to win team sprint
Jennie Reed wins keirin gold for US
Briton Pendleton wins sprint gold BBC Sport. BBC
Proud Victoria Pendleton cries tears of joy The Sunday Times (London)
Aussie Meares outshines Pendleton BBC News.
Sir Chris Hoy wins second gold at the National Track Championships BBC Sport.
British gold medals mask sprint error BBC Sport. BBC
BBC Sport – Euro Track Cycling: Victoria Pendleton leads haul of four British golds BBC.
Track World Cup: Great Britain win two golds at Olympic Velodrome BBC Sport.
BBC Sport – Track World Cup: Sir Chris Hoy and Joanna Rowsell win gold BBC.
BBC Sport – Track World Cup: Sir Chris Hoy storms to sprint gold in London BBC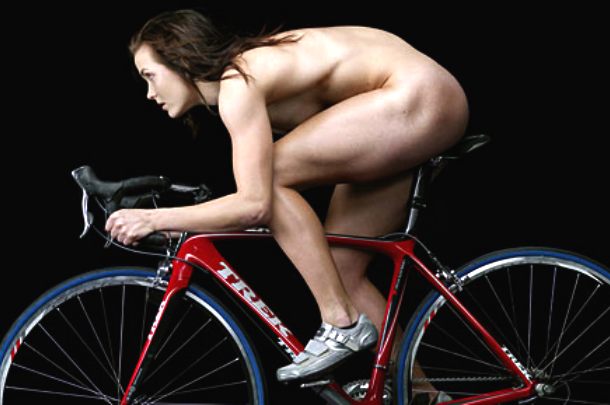 Track Worlds: Victoria Pendleton wins sprint gold despite crash
Track Worlds: Great Britain beat Australia with world record BBC Sport.
Track Worlds: Laura Trott wins omnium as Kenny beats Hoy BBC Sport.
Jessica Varnish: I will never watch nightmare moment when my London Olympic dream was shattered.
Victoria Pendleton wins gold in the women's keirin at London 2012 Olympics. www.telegraph.co.uk.
Women's Sprint : Records. London 2012 official website.
Meares outsprints arch-rival Pendleton. Reuters. 7 August 2012.
Relief for Pendleton after sprint swansong: "I can't believe it's all over" www.britishcycling.org.uk.
Victoria Pendleton changes gear for FHM! FHM. Bauer Media Group.
Victoria in stunning Harper's Bazaar shoot. Victoria Pendleton official website. 6 December 2011.
Victoria Pendleton & Halfords Team Up For Women's Cycle Range BikeRadar. 3 February 2012.
Victoria to be the Pantene Pro V Ambassador for P&G. Victoria Pendleton official website. 30 November 2011.
Victoria Pendleton: Cycling's Golden Girl BBC News.
The affair that nearly destroyed Queen Victoria Mail Online. Associated Newspapers Ltd.
Olympians Victoria Pendleton and Louis Smith to dance alongside Johnny Ball and Fern Britton
Strictly Come Dancing judges praise Victoria Pendleton's 'perfect' pairing Metro.
Between the Lines by Victoria Pendleton – review The Observer
Between the Lines: The Autobiography by Victoria Pendleton with Donald McRae: review Telegraph.
Victoria Pendleton admits British Cycling friction over relationship". BBC Sport. 2 April 2012
London 2012 Olympics: British cycling star Victoria Pendleton admits she 'hates' racing Telegraph.
| | |
| --- | --- |
| Olympic crash - Youtube | Interview - Youtube |
| Pantene Shampoo - Youtube | Strictly Come Dancing - Youtube |
| Victoria & Brendan Rumba - Youtube | Strictly rehearsals - Youtube |
---
A heartwarming adventure: Pirate whalers V Conservationists,
with an environmental message.
For release as an e-book in 2013 with hopes for a film in 2015 TBA
(graphic design: Martin House)