VW surfing art - nice work
VW Surfing Wagon (Kombi Van) Project
The Kismet Girls wanted to learn how to surf on the West coast and needed their own surfin bus. Since there are so few Volkswagens about at sensible prices and they did not want to send a donor van to a custom shop, they decided to have a go at customizing a vehicle themselves. So it's off with the lipstick on out with the welding gun.
Well, here it is. Worn and shabby, but none the less a restorable VW kombi wagon. If you've always fancied doing up a V'dub, you might enjoy following this story to see it being done and how it is done at a leisurely pace and as and when the mood takes you.
To make it more fun, we decided to set a budget that any man (or woman - sorry girls) could afford. So, £1,000 was the target figure. Impossible? Let's see.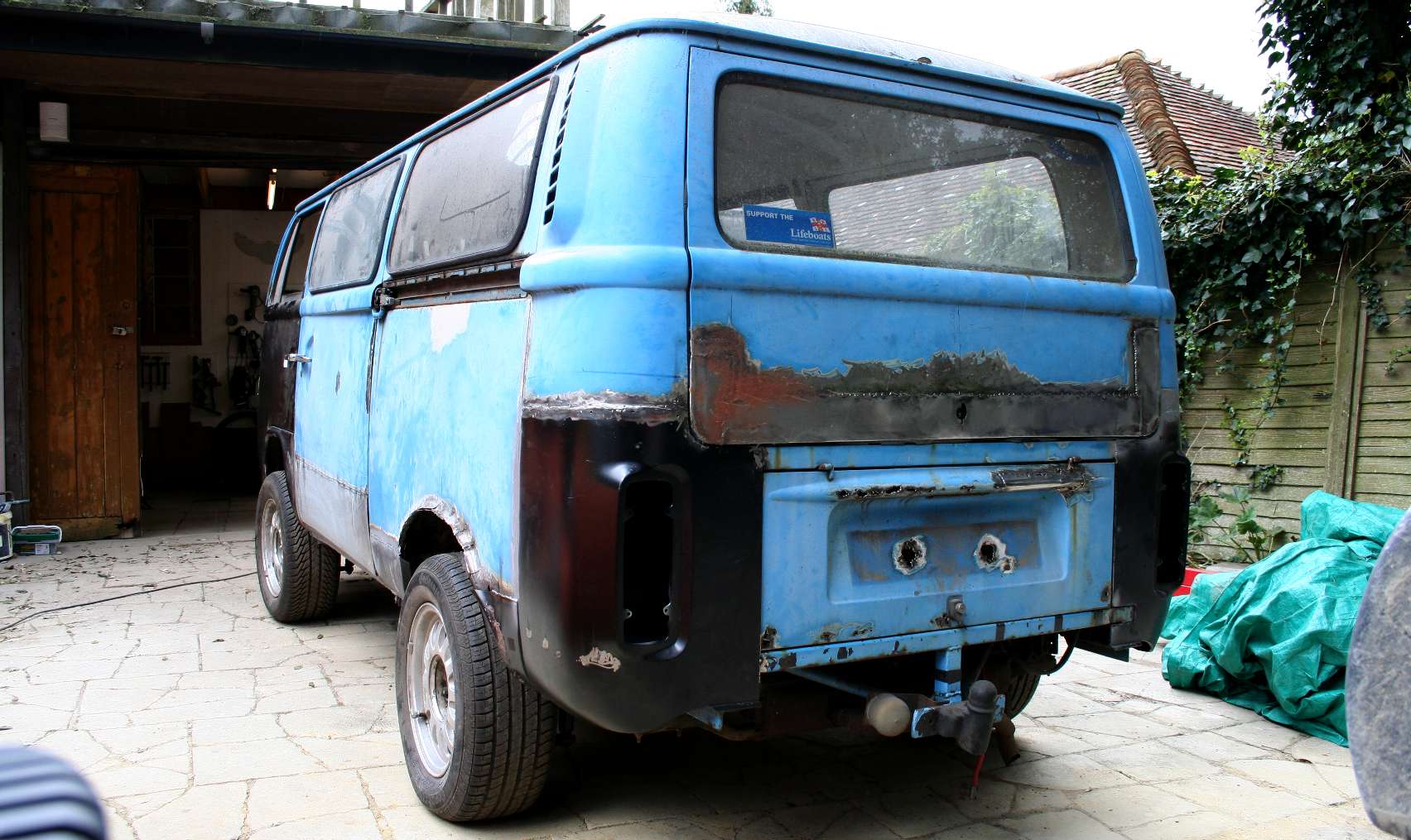 WORK IN PROGRESS 2017 - The Kismet Girls Trust (KGT) loaned their beloved project bus to the Cleaner Oceans Foundation (COF) so that the vehicle will be put to good use. This wagon is 40 years old in 2018. Would you believe that? Forty years old and still working hard for the environment - or at least it will be once the paint has dried and a quality vinyl wrap design is applied. COF will use this classic vehicle for tours all over the UK and maybe even a few to Europe in the coming years. An engine overhaul is next, with stainless steel valves, high flow oil pump, electronic ignition and chrome engine tin. We can't wait to see the end result. Copyright photograph, 3 May 2017, all rights reserved. You will need the permission of Bluebird Marine Systems Ltd to reproduce this picture.
Only a mad fool at the end on his tether would buy this - note wheels comfortably inside bodywork.

Bung on some wide alloys and things start to change - note wider rear wheels now outside bodywork - hence arches need remodeling

BMW 5 series alloys give 'Fat Boy' look, Continental Eco tyres

Rear arches needed flaring considerably for full load clearance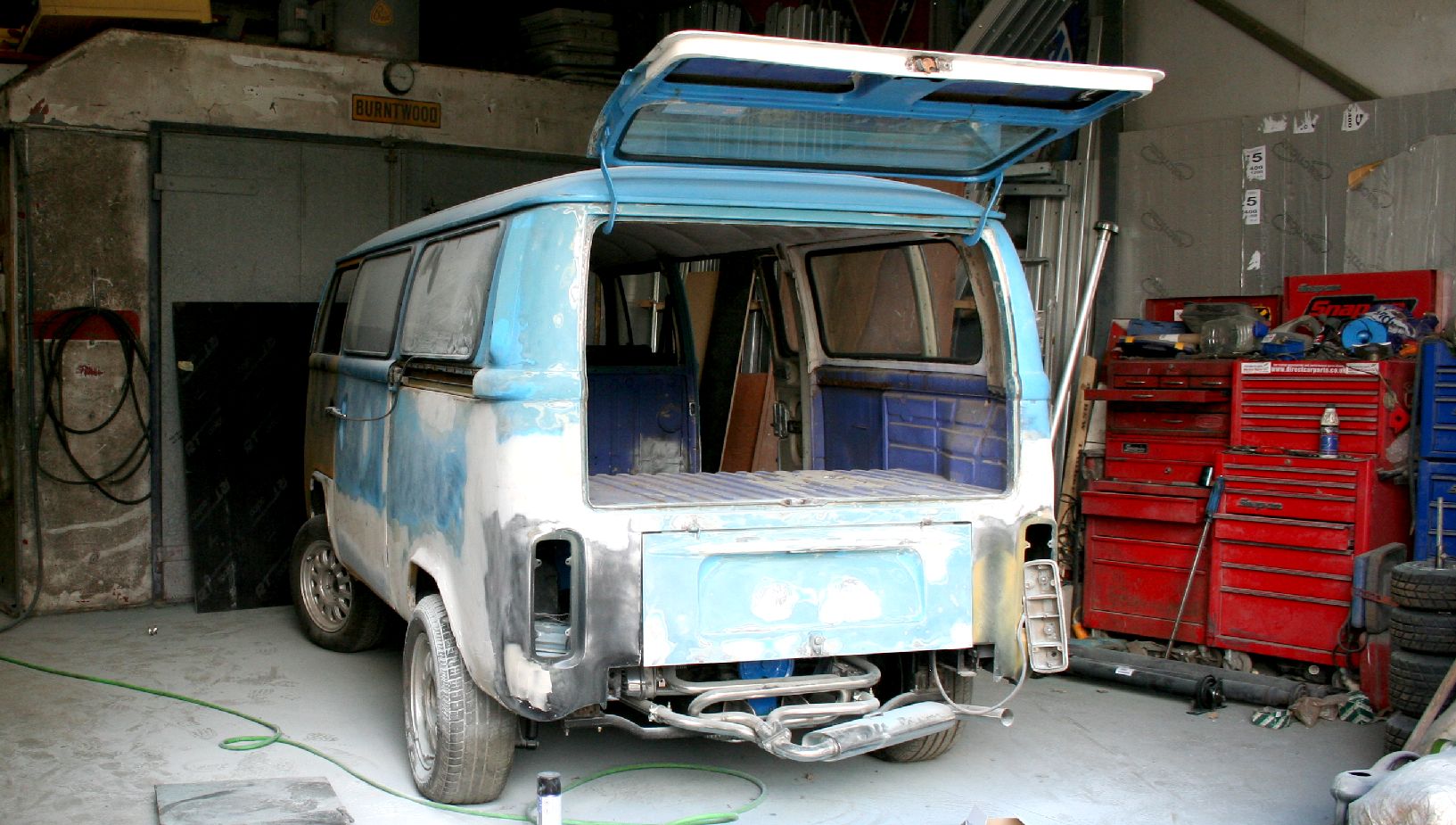 WORK IN PROGRESS 2019 - Another shot of efforts to bring this classic vehicle back to its former glory. Pictured here in August - and yes there is a lot of dust flying around.
The Girls purchased this old bus from another crew for £400 - a jolly good deal and you may not be that lucky as camper vans are now a rare as rocking horse doo-doo since Jamie Oliver got behind the wheel of one. Might also be something to do with surfing! As you can see it needs plenty of elbow grease, tyres, brakes, welding and paint................. The Girls suddenly felt the need for a coffee.
Fortunately, the Girls' manager has built a number of custom vehicles over the years. They quickly smooth talked him into lending a hand, both feet and his workshop ...... ...... A bit like the dealer that sold Burt Munro his US tour car for $250 - if you've seen 'The Worlds Fastest Indian' that is - great movie.
We sourced a set of five BMW 5 series alloy wheels and tyres (2nd user) from a local tyre dealer. That cost £120. Then a local VW guru, Simon Butland, arranged for some spacer adapters to be custom made, to fit the 130mm PCD wheels to the 120mm PCD hubs...... Here they are and splendid job too. The wider alloys in combination with these adapters and the change in offset, give much improved handling, cornering, etc. Obviously, it's not possible to widen your track this much without altering the wheel arches. This single factor will put off all you bolt-on merchants. However, for those of you adept with a welder and shears, it's actually not a big job. We'll probably glass over the steel arch (not yet shown) to smooth into the bodywork - strong, light and corrosion resistant.
We needed a lot more steel and welding wire than originally budgeted for adding an extra £50 for steel and £100 for gas and consumables. We also shelled out £100 on body filler and glass fibre.
The bus was rusted through in all the usual places. The front valance was completely gone, not even joining to the body at bumper level. On these later models, VW put a huge bulbous lump (lip) in front, onto which the bumper bolted directly, rather than use extensions. We cut this ugly lip off completely. Some readers may notice the interesting tow-bar conversion at the rear, where the body has been replaced by the bar, making engine removal a cinch. This addition bolts in at eight locations and can be removed easily if needed.
This particular V'dub has been used for some serious towing and may need an engine overhaul. The green oil pressure light keeps coming on - Chinese worry balls anyone! Also, this must have been one of the last vans to roll off the production line in Germany in 1978. It has two side loading doors (one of which fell off in our producers hands) and an alternator. Unusual or what. Well, that's a start - now for some serious welding......
| | |
| --- | --- |
| | |
| | |
| A sorry state - Shall we scrap it - Never! | Kombi sporting adapters and BMW 15" x 225 alloys Much wider tracks, front and rear |
| | |
| | |
| | |
| With plenty of steel in the corners, new steel panels are attached | The rebuilt and re-modeled Combi van front |
| | |
The later Kombi wagons had an ugly lip formed from heavy gauge steel which lasts, but the thinner bodywork rusts around it. Once removed, you'll need to weld in additional steel to be able to make good with flat sheet, as this sequence shows.
With fresh steel inserted underneath, welded to chassis, you'll need to drill through the replacement sheet steel to be able to spot weld to the original frame and join to the bodywork. We did this in two pieces, to get the curve right. Next we found the battery tray had rotted away. We decided to improve the mounting arrangement, with some box section supports welded directly to the main frame, onto which we welded a tray. This will last much longer and is far stronger.
A new gel battery was fitted at a cost of £60. We would advise installing a circuit breaker switch, £8, to be able to isolate the battery if the vehicle is left for long periods. This year we also acquired a twin choke down draught Webber, complete with manifolds for just £100. A service kit cost another £20.
The brakes were pulling to one side. To be on the safe side we will fit new discs and calipers at the front. The brake pipes will be renewed with copper, since the steel items are all but rust. This is going to add another £400 to the bill. So much for a £1,000. We're already twice over the budget and we've still to buy the paint and parts - so it is not possible to restore a kombi wagon on a low budget and that is why in 2017 they are changing hands on Ebay for around £15,000.
Importantly, Brazil has now (2013) stopped production of camper wagons. This makes our 1978 model bay window the bargain of a lifetime and a must complete restoration. This particular vehicle was one of the last off the production line in Germany. It was fitted with an alternator as standard and is a double door bus. Thus, it is rather more collectible than we realised - or rather, it has become rather more valuable.
Another interesting feature is the towbar. This item is a one-off custom build. It replaces the usual door lock and frame and comes out by undoing just six bolts. To many readers this may not mean much, but to any mechanic who has tried to service a clutch, you will know that this does away with the need to jack the body up to get the engine/gearbox assembly out. A clutch change is therefore a 30 minute job and can be undertaken by the roadside in remote locations, such as the Australian Outback. Not so important in rural England, but vital to any serious would be traveler.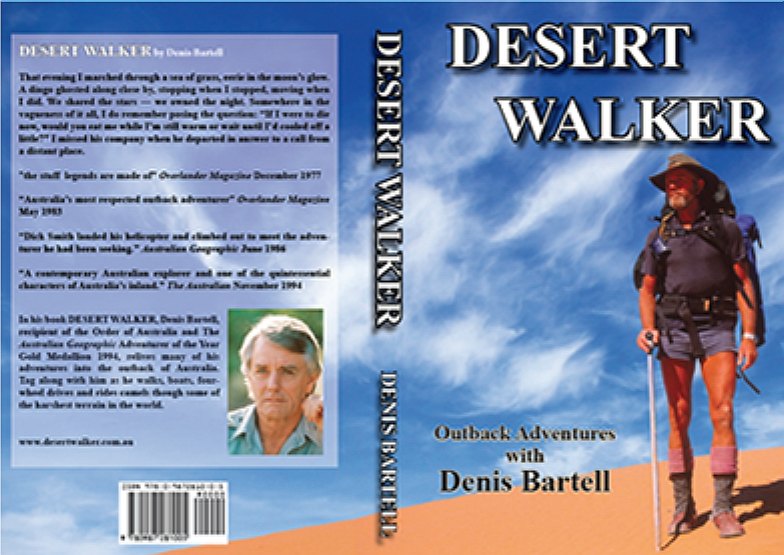 Denis Bartell is serious about his exploration. He was also one of the
first to cross Australia in a solar powered car in 1986. As if that was
not enough, he then walked across a desert! Nice pics and a bloody good read.
| | | |
| --- | --- | --- |
| Original transfer price in 2006 | 400.00 | |
| Alloy wheels & Continental tyres | 120.00 | |
| Adapters | 110.00 | |
| Webber carb & manifold | 100.00 | |
| Chrome wing mirrors | 40.00 | |
| Carb recon kit | 20.00 | |
| Steel & welding wire | 100.00 | |
| Body paste and glassfibre | 100.00 | |
| Discs, pads, calipers & tube | 400.00 | |
| Custom towbar | 00.00 | |
| Paint job including underside (est) | 2,500.00 | |
| | __________ | |
| TOTAL Feb 2013 | £ 3,890.00 | |
| | | |
| | | |
| And it's not over yet! | | |
.

.

Twin choke Webber carburetor kit for VW air-cooled engine - Nice!

Solid machined adapters take 120 to 130mm PCD

.

.

.

.

Custom chrome wing mirrors with LED side lights

Twin choke Webber carburetor fitted to Vdub lump. Mmmmm

Webbers raise the engine height, necessitating body mods to van rear shelf. Is it worth it? Yes of course.
VISION - Picture this if you will: driving in your VW camper, the sun shining, surf board strapped to the roof, the window down, the Mamas and Papas belting out California Dreamin' and the sign for Newquay appearing just on the horizon -heaven! For many, this is what they live for. As the swell builds up in Cornwall, you will see processions of VW campers making their way down there. Assorted colours of vans - orange, blue, green, yellow and the occasional custom painted masterpiece - pass one another on small country roads. Even the most die-hard of cynical motorists can't suppress a grin!

To meet this market demand for the surfing lifestyle, there has been a growth in VW camper hire, especially in the West Country and elsewhere in the country for weddings. There are specialists in all fields waiting to help restore your old bus or dub, to sell you one or just to hire it out. There are also plenty of small businesses offering replacement pop-top bellows, VW lock repairs, replacement roofs, bespoke curtains and fully designed interiors. Why? Because the VW camper van has a loyal and devoted following. There is something magical and carefree about driving a VW camper van down to the coast to catch a few waves. Parking on a seafront will possibly capture more admiring gazes than your surf style!

As more and more surf wagons propagate the roads, this is a clear indication that this is a growing culture! The West Country welcomes the VW camper and the surfer, they go hand in hand. Unlike larger campers, the saying 'small is beautiful' is absolutely spot on when it comes to the V-Dub bus. Fellow motorists tend to forgive the VW camper as it slowly chugs up a 20% hill in Devon or Cornwall. During the summer months the West Country is full of tourists, but it is mainly in the month of September that serious surfers and fans appear. For in September the British National Surf Championships takes place at Fistral beach, Newquay.
They head down to the surf hunting for that special wave which will set their blood rushing and their heart thumping. There is one particular wave known as the Cribbar or the 'widow maker'; this wave is found just half a mile offshore from Newquay. Once a year, the sea and weather conditions produce a wave which can reach over 30ft. As Britain's only legitimate big wave surfing spot, this small Cornish town has taken its place in UK surfing folklore – it may not be Hawaii, but you really can feel that buzz!
I know, I've been there. Camped on the hills. Eaten the full English fry ups in the morning. Sunbathed on the beaches in between surf and finally surfed the waves in a wet suit most of the time - cos it's chilly her in Blighty. We have a lesser venue at Birling Gap near Eastbourne, but the waves are half the size. We do though get more sunshine on average than Cornwall. Yup, that's true - we do.


Mandy Lera Charley
Kismet Girls - London girl group & founding members of this website
Joss Stone, VW camper fan

HISTORY

The Volkswagen Type 2, known officially, depending on body type as the Transporter, Kombi and Microbus, and informally as the Bus (US) or Camper (UK), is a panel van introduced in 1950 by German automaker Volkswagen as its second car model – following and initially deriving from Volkswagen's first model, the Type 1 (Beetle), it was given the factory designation Type 2.

As one of the forerunners of the modern cargo and passenger vans, the Type 2 gave rise to forward control competitors in the United States in the 1960s, including the Ford Econoline, the Dodge A100, and the Chevrolet Corvair 95 Corvan, the latter adopting the Type 2's rear-engine configuration. European competition included the 1960s FF layout Renault Estafette and the FR layout Ford Transit. The FF layout Citroën H Van though, pre-dated the VW by three years. As of January 2010, updated versions of the Type 2 remain in production in international markets— as a passenger van, as a cargo van, and as a pickup truck.

Like the Beetle, the van has received numerous nicknames worldwide, including the "microbus", "minibus", and, due to its popularity during the counterculture movement of the 1960s, "Hippie van".

Autocar magazine has announced the T2 will cease production on December 31 2013, due to the introduction of more stringent safety regulations in Brazil.

The concept for the Type 2 is credited to Dutch Volkswagen importer Ben Pon. (It has similarities in concept to the 1920s Rumpler Tropfenwagen and 1930s Dymaxion car by Buckminster Fuller, neither of which reached production.) Pon visited Wolfsburg in 1946, intending to purchase Type 1s for import to Holland, where he saw an improvised parts-mover and realized something better was possible using the stock Type 1 pan. He first sketched the van in a doodle dated April 23, 1947, proposing a payload of 690 kg (1,500 lb) and placing the driver at the very front. Production would have to wait, however, as the factory was at capacity producing the Type 1.

When capacity freed up a prototype known internally as the Type 29 was produced in a short three months. The stock Type 1 pan proved to be too weak so the prototype used a ladder chassis with unit body construction. Coincidentally the wheelbase was the same as the Type 1's. Engineers reused the reduction gear from the Type 81, enabling the 1.5 ton van to use a 25 hp (19 kW) flat four engine.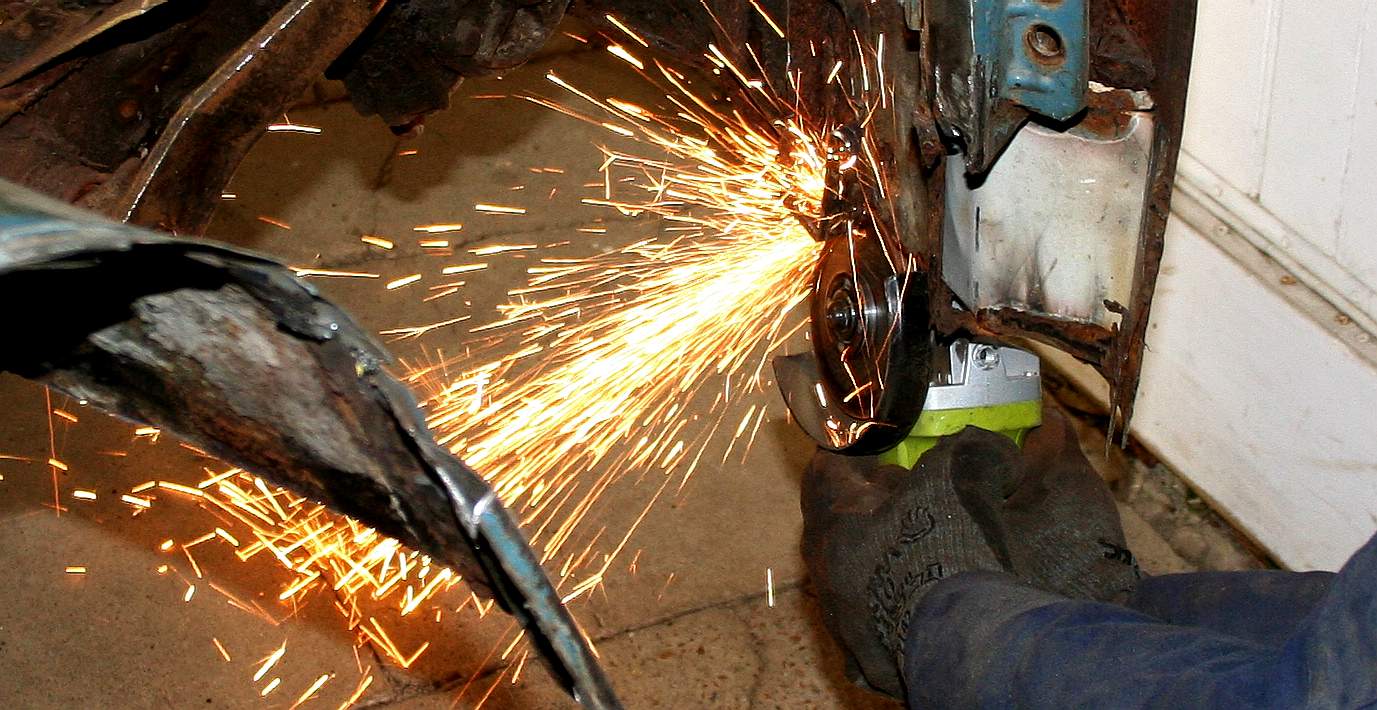 THE NITTY GRITTY - Always wear a breathing mask and eye protection when cutting out rotten sections of bodywork or chassis with an angle grinder. Here our expert restorer is using a 1.5mm cutting disc to accurately slice out the old chassis outrigger. He works with the precision of a surgeon - the workshop is his operating theatre. Do not attempt this level of repair unless you have a great deal of experience with sheet metal and as a welder. Copyright photographs, 30 November 2016, all rights reserved. You will need the permission of Bluebird Marine Systems Ltd to reproduce this picture.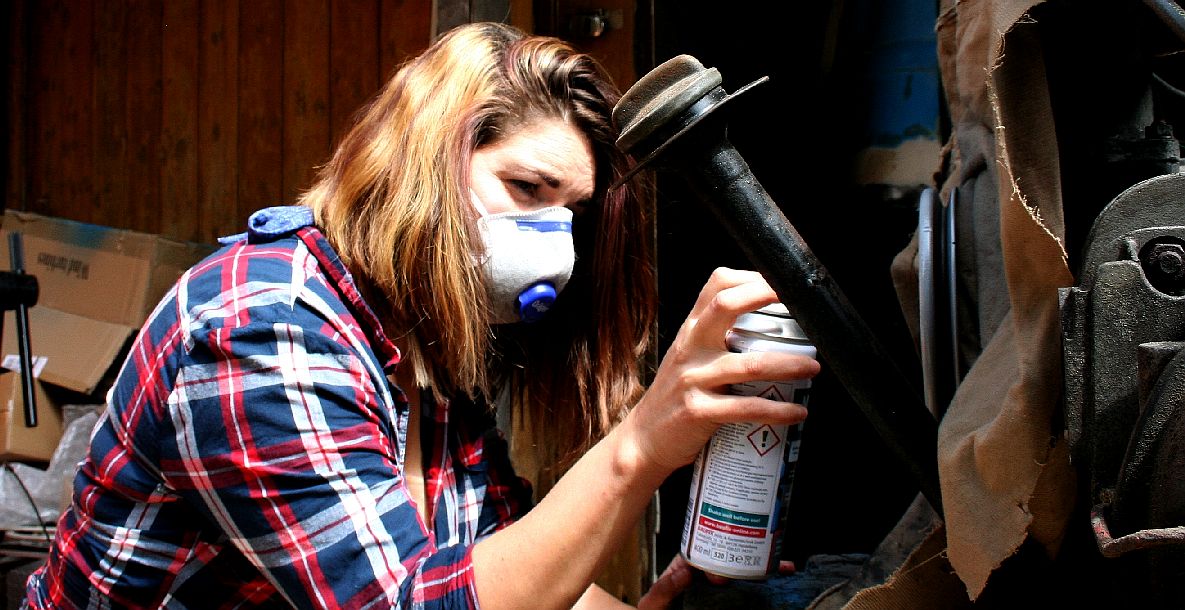 PAINTED LADY - Kyla lends a hand on the painting front, showing us how to make an old puller shine. Copyright photographs, 11 May 2017, all rights reserved. You will need the permission of Bluebird Marine Systems Ltd to reproduce this picture.
Although the aerodynamics of the first prototypes were poor (with an initial drag coefficient of 0.75), engineers used the wind tunnel at the Technical University of Braunschweig to optimize the design. Simple changes such as splitting the windshield and roofline into a "vee" helped the production Type 2 achieve a drag coefficient of 0.44, exceeding the Type 1's 0.48. Volkswagen's new chief executive officer Heinz Nordhoff (appointed 1 January 1948) approved the van for production on 19 May 1949 and the first production model, now designated Type 2, rolled off the assembly line to debut 12 November. Only two models were offered: the Kombi (with two side windows and middle and rear seats that were easily removable by one person), and the Commercial. The Microbus was added in May 1950, joined by the Deluxe Microbus in June 1951. In all 9,541 Type 2s were produced in their first year of production.

An ambulance model was added in December 1951 which repositioned the fuel tank in front of the transaxle, put the spare tire behind the front seat, and added a "tailgate"-style rear door. These features became standard on the Type 2 from 1955 to 1967. 11,805 Type 2s were built in the 1951 model year. These were joined by a single-cab pickup in August 1952, and it changed the least of the Type 2s until all were heavily modified in 1968.

Unlike other rear engine Volkswagens, which evolved constantly over time but never saw the introduction of all-new models, the Transporter not only evolved, but was completely revised periodically with variations retrospectively referred to as versions "T1" to "T5" (a nomenclature only invented after the introduction of the front-drive T4 which replaced the T25) However only generations T1 to T3 (or T25 as it is still called in Ireland and Great Britain) can be seen as directly related to the Beetle (see below for details).

The Type 2, along with the 1947 Citroën H Van, are among the first 'forward control' vans in which the driver was placed above the front roadwheels. They started a trend in Europe, where the 1952 GM Bedford CA, 1959 Renault Estafette, 1960 BMC Morris J4, and 1960 Commer FC also used the concept. In the United States, the Corvair-based Chevrolet Corvan cargo van and Greenbrier passenger van went so far as to copy the Type 2's rear-engine layout, using the Corvair's horizontally opposed, air-cooled engine for power. Except for the Greenbrier and various 1950s–70s Fiat minivans, the Type 2 remained unique in being rear-engined. This was a disadvantage for the early "barndoor" Panel Vans, which could not easily be loaded from the rear due to the engine cover intruding on interior space, but generally advantageous in traction and interior noise.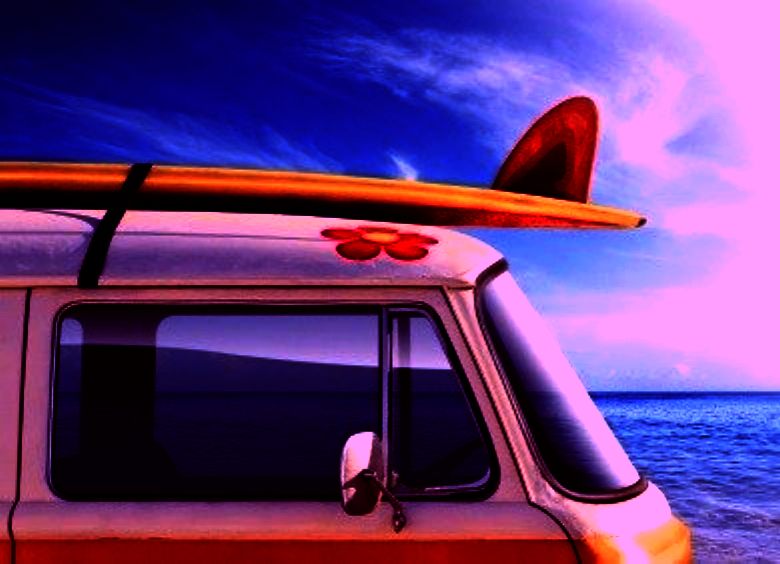 Variants

The first generation of the Volkswagen Type 2 with the split windshield, informally called the Microbus, Splitscreen, or Splittie among modern fans, was produced from 8 March 1950 through the end of the 1967 model year. From 1950 to 1956, the T1 was built in Wolfsburg; from 1956, it was built at the completely new Transporter factory in Hanover. Like the Beetle, the first Transporters used the 1100 Volkswagen air-cooled engine, an 1,131 cc (69.0 cu in), DIN-rated 18 kW (24 PS; 24 bhp), air-cooled flat-four-cylinder 'boxer' engine mounted in the rear. This was upgraded to the 1200 – an 1,192 cc (72.7 cu in) 22 kW (30 PS; 30 bhp) in 1953. A higher compression ratio became standard in 1955; while an unusual early version of the 30 kW (41 PS; 40 bhp) engine debuted exclusively on the Type 2 in 1959. This engine proved to be so uncharacteristically troublesome that Volkswagen recalled all 1959 Transporters and replaced the engines with an updated version of the 30 kW engine. Any 1959 models that retain that early engine today are true survivors. Since the engine was totally discontinued at the outset, no parts were ever made available.

The early versions of the T1 until 1955 were often called the "Barndoor" (retrospectively called T1a since the 1990s), owing to the enormous rear engine cover, while the later versions with a slightly modified body (the roofline above the windshield is extended), smaller engine bay, and 15" roadwheels instead of the original 16" ones are nowadays called the T1b (again, only called this since the 1990s, based on VW's restrospective T1,2,3,4 etc. naming system.). From the 1964 model year, when the rear door was made wider (same as on the bay-window or T2), the vehicle could be referred to as the T1c. 1964 also saw the introduction of an optional sliding door for the passenger/cargo area instead of the outwardly hinged doors typical of cargo vans.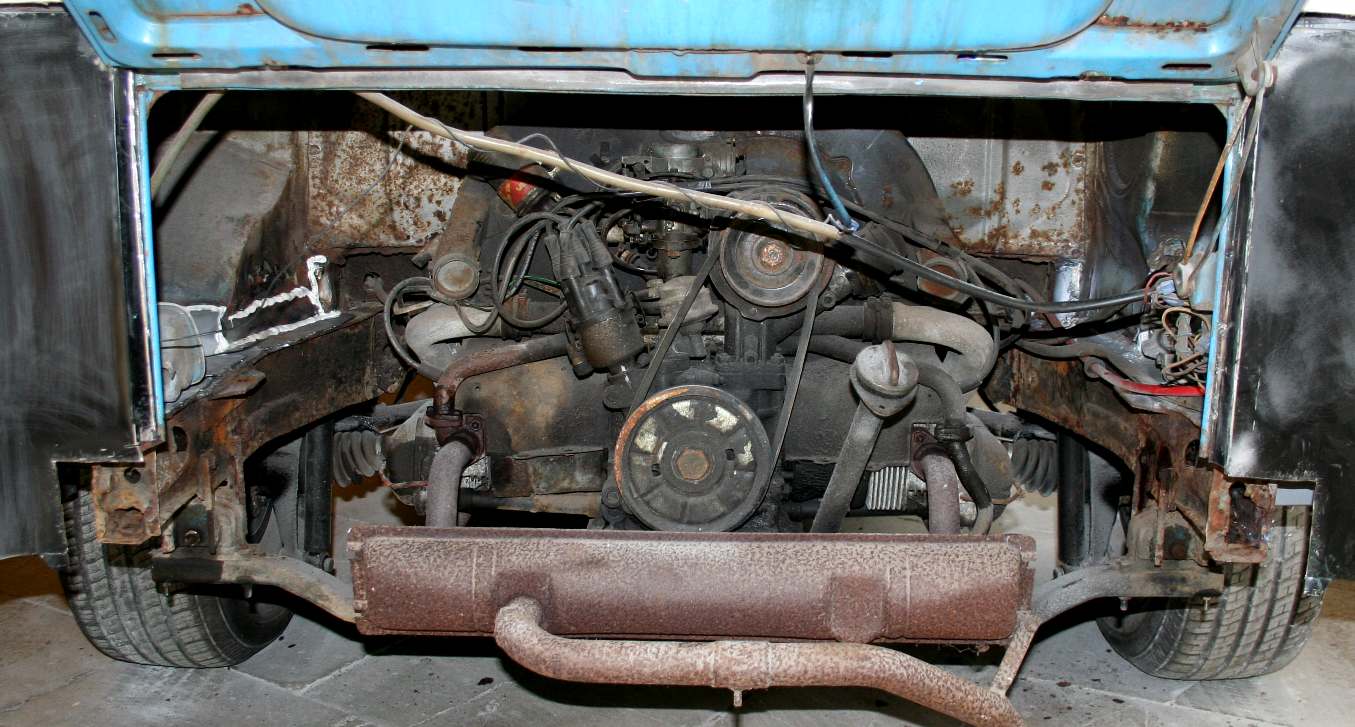 STANDARD LUMP - With the towbar removed you can see that there is no need to jack up this bus to remove the engine because the tow bar replaces the lower bodywork. On VW vans there is a cross-member with rubber mounts that bolts to the rear of the engine casings in the center and chassis rails at the ends - so another couple of bolts to remove before this engine can be removed for inspection and a jolly good overhaul. Copyright photograph 4 May 2017, all rights reserved. You will need the permission of Bluebird Marine Systems Ltd to reproduce this picture.

STAINLESS - One of the most irksome jobs is replacing the exhaust system on any engine. They only last about three years if you are lucky. A custom built system like that shown above is not expensive when you consider the mechanics time replacing your pipes - and as a bonus your vehicle will perform better and look a whole lot nicer. This is the quiet buggy pack made of high quality steel that is supplied polished with gaskets, but not with the clamp fittings or studs, nuts and bolts. Copyright photographs, 30 November 2016, all rights reserved. You will need the permission of Bluebird Marine Systems Ltd to reproduce this picture.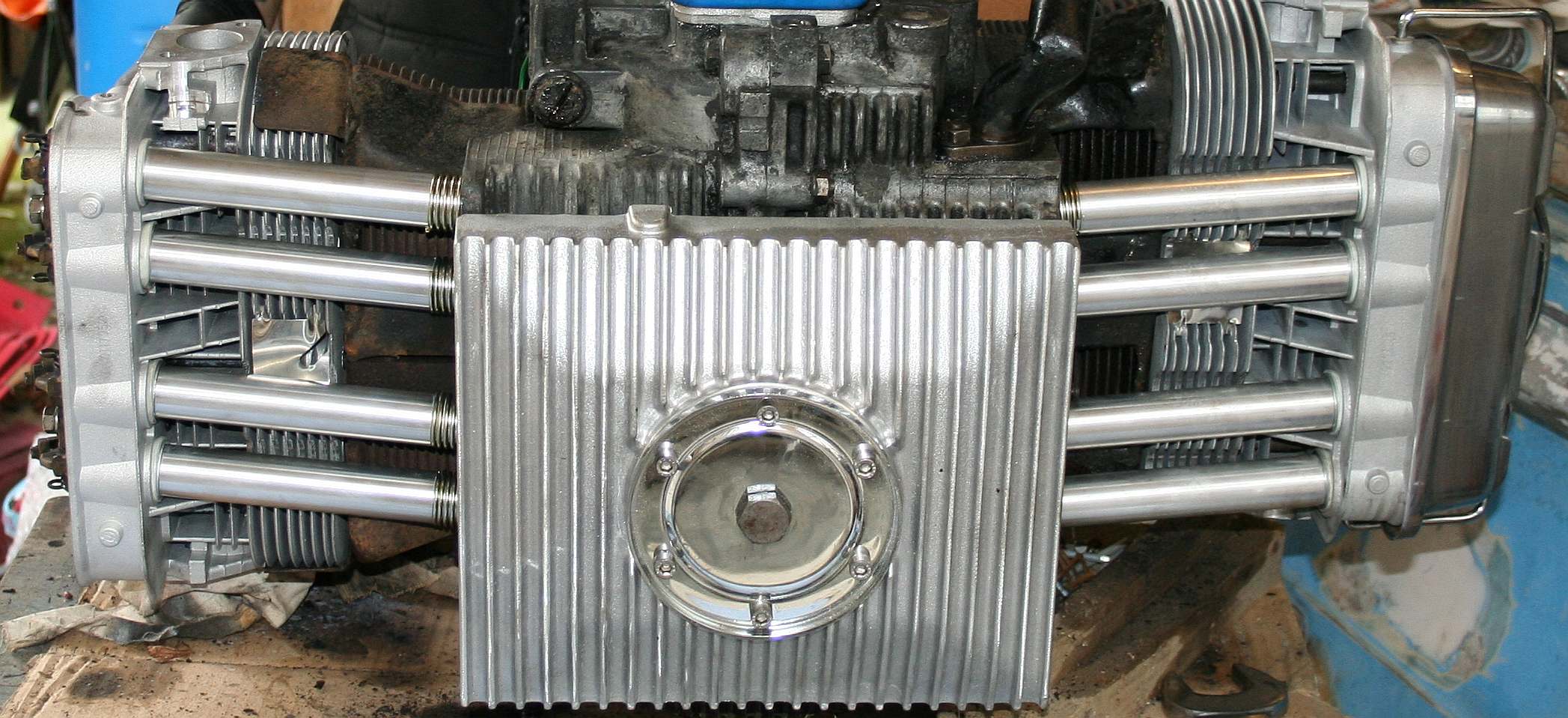 NICE SUMP - This gleaming finned tank increases the original measly capacity by another 500ml. Not a great deal you might be thinking, but when compared to the standard fill-up it is significant. To add to the sparkle, the chaps at the Cleaner Ocean Foundation have fitted aluminium pushrod tubes by EMPI and a chrome oil filter cover. The engine is clean on the inside as well, having been de-coked. Mmmmmm
In 1962, a heavy-duty Transporter was introduced as a factory option. It featured a cargo capacity of 1,000 kg (2,205 lb) instead of the previous 750 kg (1,653 lb), smaller but wider 14" roadwheels, and a 1.5 Le, 31 kW (42 PS; 42 bhp) DIN engine. This was so successful that only a year later, the 750 kg, 1.2 L Transporter was discontinued. The 1963 model year introduced the 1500 engine – 1,493 cc (91.1 cu in) as standard equipment to the US market at 38 kW (52 PS; 51 bhp) DIN with an 83 mm (3.27 in) bore, 69 mm (2.72 in) stroke, and 7.8:1 compression ratio. When the Beetle received the 1.5 L engine for the 1967 model year, its power was increased to 40 kW (54 PS; 54 bhp) DIN.

German production stopped after the 1967 model year; however, the T1 still was made in Brazil until 1975, when it was modified with a 1968–79 T2-style front end, and big 1972-vintage taillights into the so-called "T1.5" and produced until 1996. The Brazilian T1s were not identical to the last German models (the T1.5 was locally produced in Brazil using the 1950s and 1960s-era stamping dies to cut down on retooling, alongside the Beetle/Fusca, where the pre-1965 body style was retained), though they sported some characteristic features of the T1a, such as the cargo doors and five-stud 205 mm (8.1 in) PCD rims.

Certain models of the Volkswagen Type 2 played a role in an historic episode during the early 1960s, known as the Chicken War. France and West Germany had placed tariffs on imports of U.S. chicken.

Diplomacy failed, and in January 1964, two months after taking office, President Johnson imposed a 25% tax (almost ten times the average U.S. tariff) on potato starch, dextrin, brandy, and light trucks. Officially, the tax targeted items imported from Europe as approximating the value of lost American chicken sales to Europe.

In retrospect, audio tapes from the Johnson White House, revealed a quid pro quo unrelated to chicken. In January 1964, President Johnson attempted to convince United Auto Workers' president Walter Reuther not to initiate a strike just prior to the 1964 election, and to support the president's civil rights platform. Reuther, in turn, wanted Johnson to respond to Volkswagen's increased shipments to the United States.

The Chicken Tax directly curtailed importation of German-built Type 2s in configurations that qualified them as light trucks – that is, commercial vans (panel vans) and pickups. In 1964, U.S. imports of automobile trucks from West Germany declined to a value of $5.7 million – about one-third the value imported in the previous year. After 1971, Volkswagen cargo vans and pickup trucks, the intended targets, "practically disappeared from the U.S. market". While post-1971 Type 2 commercial vans and single-cab and double-cab pickups can be found in the United States today, they are exceedingly rare. As of 2009, the "chicken tax" remains in effect.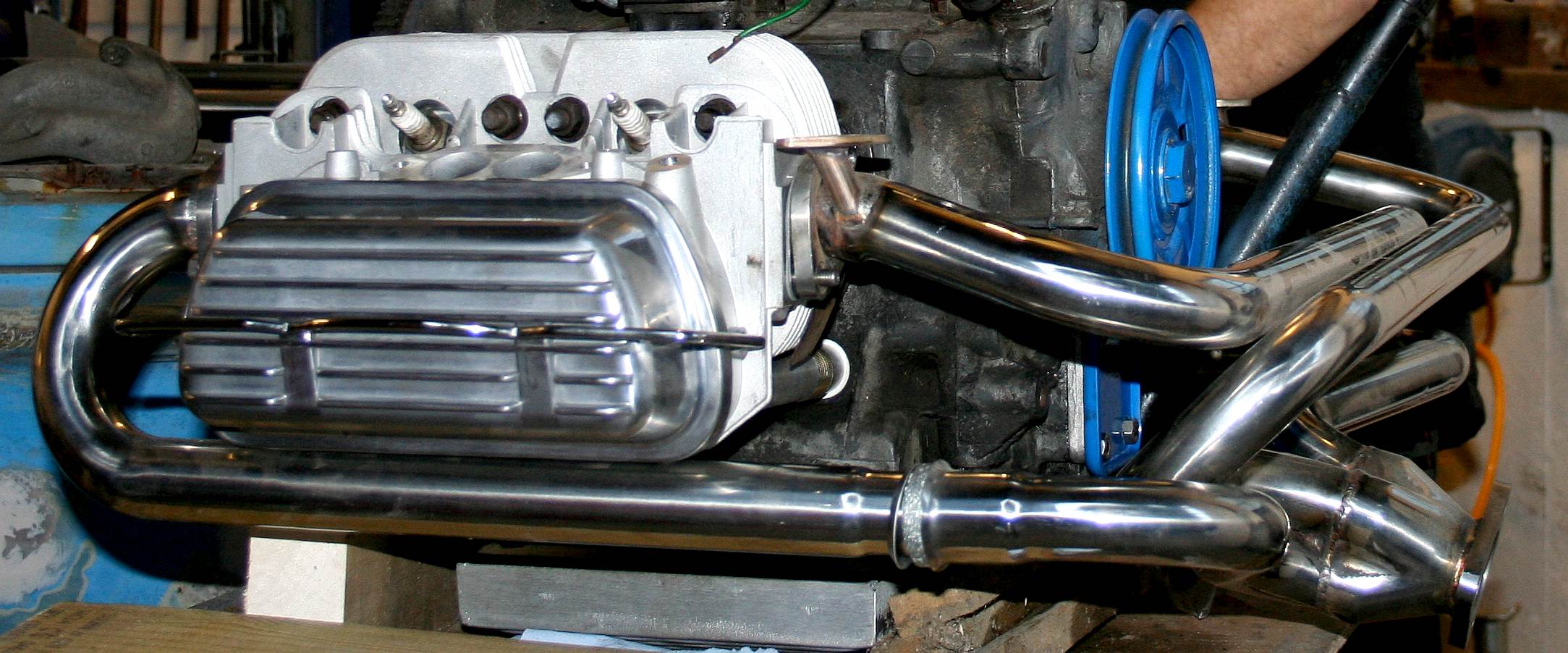 ROCKER COVERS - These alloy covers and finned to increase cooling of the engine oil - so important for an air-cooled engine. The stainless exhausts give a bit more gleam to the ensemble. Those cylinder heads are not just a pretty face, but are fitted with stainless steel inlet and exhaust valves. It's taken a long time but this ocean campaign bus is nearly ready for some oil.

The Miss Ocean™ contest is a "pageant with a purpose." The event is to raise awareness and funds for research that could lead to ocean plastic waste being cleaned up by small 'SeaVax' ships.
TYPE TWO T2

In late 1967, the second generation of the Volkswagen Type 2 (T2) was introduced. It was built in Germany until 1979. In Mexico, the Volkswagen Combi and Panel were produced from 1970 to 1994. Models before 1971 are often called the T2a (or "Early Bay"), while models after 1972 are called the T2b (or "Late Bay").

This second-generation Type 2 lost its distinctive split front windshield, and was slightly larger and considerably heavier than its predecessor. Its common nicknames are Breadloaf and Bay-window, or Loaf and Bay for short. At 1.6 L and 35 kW (48 PS; 47 bhp) DIN, the engine was also slightly larger. The new model also did away with the swing axle rear suspension and transfer boxes previously used to raise ride height. Instead, half-shaft axles fitted with constant velocity joints raised ride height without the wild changes in camber of the Beetle-based swing axle suspension. The updated Bus transaxle is usually sought after by off-road racers using air-cooled Volkswagen components.


The T2b was introduced by way of gradual change over three years. The first models featured rounded bumpers incorporating a step for use when the door was open (replaced by indented bumpers without steps on later models), front doors that opened to 90° from the body, no lip on the front guards, and crescent air intakes in the D-pillars (later models after the Type 4 engine option was offered, have squared off intakes). They also had unique engine hatches, and up until 1971 front indicators set low on the nose rather than high on either side of the fresh air grille – giving rise to their nickname as "Low Lights". The 1971 Type 2 featured a new, 1.6 L engine with dual intake ports on each cylinder head and was DIN-rated at 37 kW (50 PS; 50 bhp). An important change came with the introduction of front disc brakes and new roadwheels with brake ventilation holes and flatter hubcaps. 1972's most prominent change was a bigger engine compartment to fit the larger 1.7- to 2.0-litre engines from the Volkswagen Type 4, and a redesigned rear end which eliminated the removable rear apron. The air inlets were also enlarged to accommodate the increased cooling air needs of the larger engines.

In 1971 the 1600cc Type 1 engine as used in the Beetle, was supplemented with the 1700cc Type 4 engine – as it was originally designed for the Type 4 (411 and 412) models. European vans kept the option of upright fan Type 1 1600 engine but the 1700 Type 4 became standard for US spec models.
In the Type 2, the Type 4 engine was an option for the 1972 model year onward. This engine was standard in models destined for the US and Canada. Only with the Type 4 engine did an automatic transmission become available for the first time in the 1973 model year. Both engines displaced 1.7 L, DIN-rated at 49 kW (67 PS; 66 bhp) with the manual transmission and 46 kW (63 PS; 62 bhp) with the automatic. The Type 4 engine was enlarged to 1.8 L and 50 kW (68 PS; 67 bhp) DIN for the 1974 model year and again to 2.0 L and 52 kW (71 PS; 70 bhp) DIN for the 1976 model year. The 1978 2.0 L now featured hydraulic valve lifters, eliminating the need to periodically adjust the valve clearances as on earlier models. The 1975 and later U.S. model years received Bosch L-Jetronic electronic fuel injection as standard equipment; 1978 was the first year for electronic ignition, utilizing a hall effect sensor and digital controller, eliminating maintenance-requiring contact-breaker points. As with all Transporter engines, the focus in development was not on power, but on low-end torque. The Type 4 engines were considerably more robust and durable than the Type 1 engines, particularly in Transporter service.

The year 1971 also saw exterior revisions including relocated front turn indicators, squared off and set higher in the valance, above the headlights – 1972 saw square-profiled bumpers, which became standard until the end of the T2 in 1979. Crash safety improved with this change due to a compressible structure behind the front bumper. This meant that the T2b was capable of meeting US safety standards for passenger cars of the time, though not required of vans. The "VW" emblem on the front valance became slightly smaller.

Later model changes were primarily mechanical. By 1974, the T2 had gained its final shape. Very late in the T2's design life, during the late 1970s, the first prototypes of Type 2 vans with four-wheel drive (4WD) were built and tested.
http://www.express.co.uk/news/uk/161691/Joss-Stone-At-festivals-I-sleep-in-my-camper-van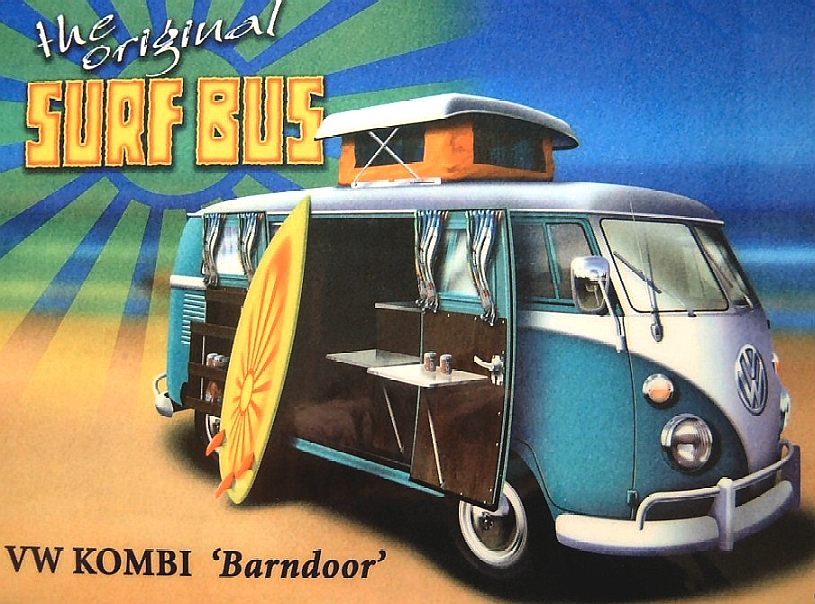 T2C

The T2c, so-called because it got a slightly raised roof – by about 10 cm (3.9 in) – in the early 1990s, is built for the South American and Central American markets. It can be imported into other countries, such as the United Kingdom.

Since 1991, the T2c has been built in México with the water-cooled 1.8 L inline four-cylinder 53 kW (72 PS; 71 bhp) carbureted engine, easily identified by their large, black-coloured, front-mounted radiators, and since 1995 with the 1.6 L air-cooled engines for the Brazilian market.

Since production of the original Beetle was halted in late 2003 as a 2004 model, the T2 remained the only Volkswagen model with the traditional air-cooled, rear-mounted boxer engine until the Brazilian model shifted to a water-cooled engine on 23 December 2005. There was a 1.6 L 50 hp (37 kW; 51 PS) water-cooled diesel engined version of the T2, which was manufactured from 1981 to 1985 in Brazil. This version was very economical – values from 15 km/l to 18 km/l are reported – but it suffered from low performance and an insufficiently capable cooling system, which led to short engine life.

The end of the Volkswagen air-cooled engine on a worldwide basis was marked by a Special Edition Kombi. An exclusive Silver paint job, and limited edition emblems were applied to only 200 units in late 2005, and were sold as 2006 models.

More onerous emissions laws introduced by the Brazilian government for 2006 forced a shift to water-cooled engines. The new "Flex Fuel" water-cooled engine will run on petrol as well as alcohol. Borrowed from the Volkswagen Fox, the engine is a rear-mounted EA-111 1.4 L 8v Total Flex 1,390 cc (84.8 cu in), 58 kW (79 PS; 78 bhp) on petrol, and 60 kW (82 PS; 80 bhp) when run on ethanol, and 124 N·m (91 lbf·ft) torque. This version has been very successful, despite the minor changes made to the overall T2-bodied vehicle. It still includes the four-speed transmission, but with a new final drive ratio it can cruise at 120 km/h (75 mph) at 4,100 rpm. Top speed is 130 km/h (81 mph). 0 to 100 km/h (0 to 62 mph) is achieved in 22.7 seconds (vs. 29.5 seconds for the last air-cooled version). Improvements were made with 6.6% better fuel economy, and nearly 2 decibel (dB) less noise (again vs. the air-cooled version).

The Volkswagen Type T2 is by far the longest model run in Brazil, having been introduced in September 1950 as the Volkswagen "Kombi", a name it has kept throughout production. The fierce competition from European front-wheel drive newer generation vans still cannot match the Kombi's unparalleled cost-benefit equation. Only produced in two versions, bus (nine-seater or 12-seater – a fourth row is added for metro transportation or school bus market) or panel van, it offers only one factory option: the rear window defog. As of June 2009, the T2 is built at the Volkswagen Group's São Bernardo do Campo plant at a rate of 97 per day.

As of October 2012 it was announced that the production of the Brazilian Volkswagen Kombi will end in 2013. The phase-out of the T2c marks the end of an era which lasted since 1935 - it will be the final production rear-engined Volkswagen after 78 years.
CAMPERS FOR SALE
What a tremendous tour bus this would make. There's not many of them about, so make us an offer.
| | | | |
| --- | --- | --- | --- |
| | | | |
| | | | |
| | | | |
| | | | |
| | | | |
| | | | |
| | | | |
| | | | |
| | | | |
| | | | |
| Kate Moss: "leave my wagon alone" | | | A keen camper wakes early one morning looking for the kettle: "Hmmm, I know I've forgotten something?" |
| | | | |
| | | | |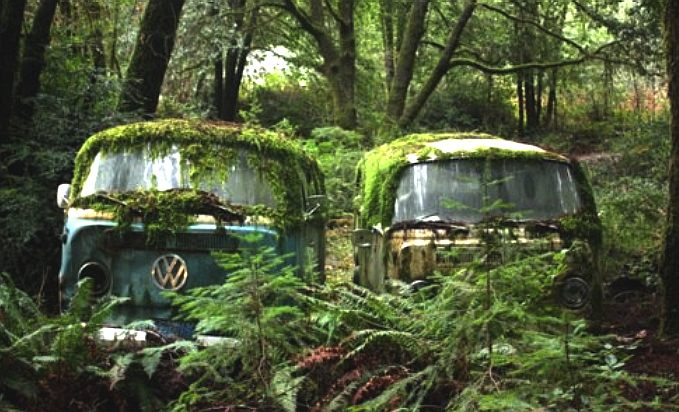 Scene: a wood somewhere in England: Two lonely camper vans sit quietly blending into the greenery, one previously owned by Joss Stone, says to the other wagon, tearfully: "She said she'd never leave me girl." The other replies: "You're lucky sugar, mine didn't."
THE BOXER FLAT 4 ENGINE
A flat engine is an internal combustion engine with multiple pistons that move in a horizontal plane. Typically, the layout has cylinders arranged in two banks on either side of a single crankshaft and is sometimes known as the boxer, or horizontally opposed engine. The concept was patented in 1896 by engineer Karl Benz, who called it the "contra engine." It should not be confused with the opposed-piston engine, in which each cylinder has a piston at both ends and no cylinder head.


Flat engines offer a low centre of gravity improving stability and control for motorcycles, and reducing body roll in automobiles and also enhancing handling precision such as during a sudden lane-change. Flat engines lend themselves well to aircraft engines.

Front-mounted air-cooled flat-twin engines were used in Tatra 11 and Tatra 30, by Citroën in their model 2CV and its derivatives. The GS and GSA and the Oltcit Club used a flat-four and a flat-six was proposed for the Citroën DS but rejected. BMW has used air-, air/oil-cooled and air/water-cooled flat-twin engines in its motorcycles from 1923 until the present day. Cars such as the four-cylinder Volkswagen Beetle and the six-cylinder Porsche 911 use a flat-engine at the rear of the car, where its extra width does not interfere with the steering of the front wheels and there is a weight-saving since no prop-shaft is required.

Since the Subaru 1000 of 1966, all versions of the Subaru Impreza, Forester, Tribeca, Legacy, Outback, Baja and SVX use either a flat-four or flat-six engine, including a unique common rail flat-four turbo-diesel.

True boxers have each crankpin controlling only one piston/cylinder while 180° engines, which superficially appear very similar, share crankpins. The 180° engine is considered to be a type of V engine. The boxer engine has corresponding pistons reaching top dead centre (TDC) simultaneously.

Boxer engines must not be confused with opposed-piston engines, which are essentially the inverse, with two pistons compressing a single combustion space. These can be used in vehicles such as tanks.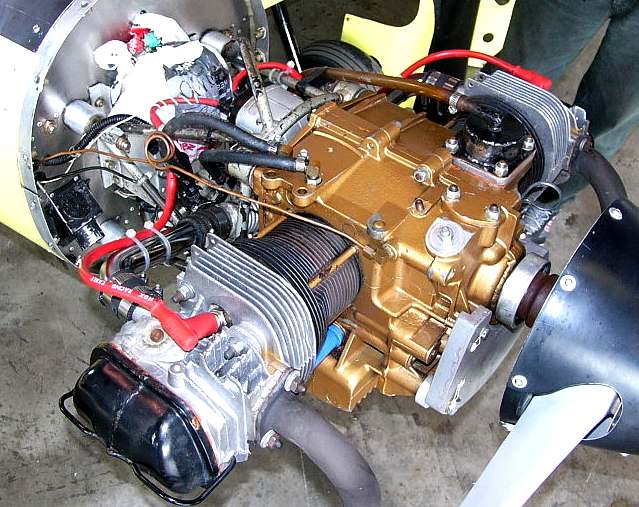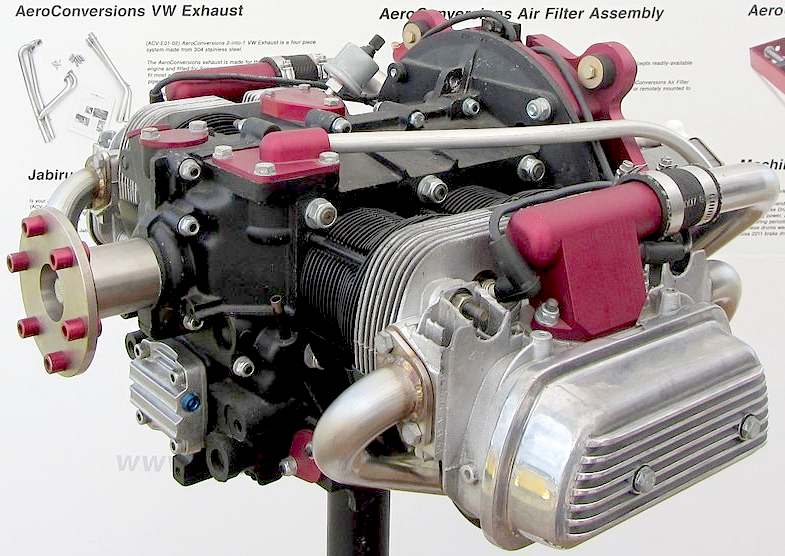 An amateur aircraft engine conversion and a professional variant - both up to the task. Note that there is no fan or housing because the air is flowing all around the engine when in flight and when on the ground because of the propellor.
OTHER BOXER ENGINE ADVANTAGES
Boxer engines got their name because each pair of pistons moves simultaneously in and out rather than alternately, like boxers clashing their gloved fists together before a fight. Boxer engines have proved to be highly successful with up to eight cylinders in automobiles and up to six cylinders in motorcycles, and they continue to be popular for light aircraft engines.

The boxer configuration is the only configuration in common use that does not have unbalanced forces with a four-stroke cycle regardless of the number of cylinders, as long as both banks have the same number of cylinders. They do not require a balance shaft or counterweights on the crankshaft to balance the weight of the reciprocating parts, which are required in most other engine configurations.
However, in the case of boxer engines with fewer than six cylinders, unbalanced moments (a reciprocating torque also known as a "rocking couple") are unavoidable due to the "opposite" cylinders being slightly out of line with each other. Other engine configurations with natural dynamic balance include the straight-six, the straight-eight, the V12, and the V16. Oh baby! But, actually, simplicity is key and is the reason that Volkswagen air cooled engines are so reliable, simple to service and cheap to maintain.

Boxer engines (and flat engines in general) tend to be noisier than other common engines for both intrinsic and other reasons. In cars, for example, valve clatter from under the hood is not damped by large air filters and other components. Boxers need no balance weights on the crankshaft, which is lighter and fast-accelerating. They have a smoothness throughout the rev range and offer a low centre of gravity.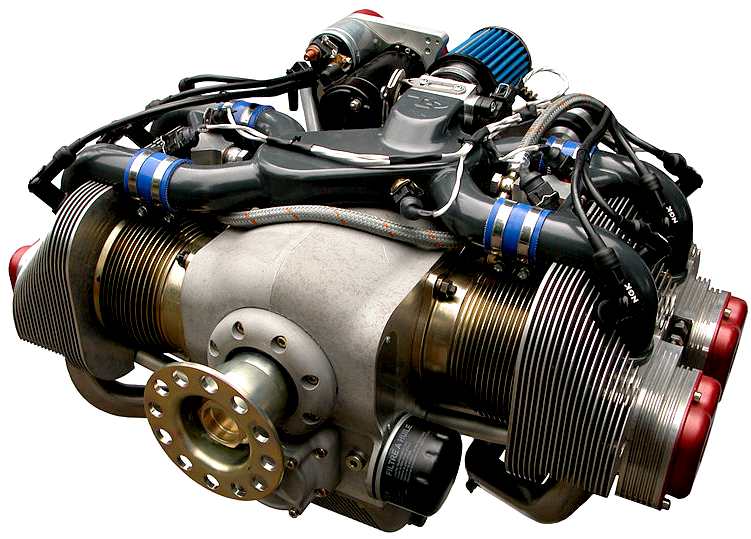 A Fiat aircraft engine, flat 4 boxer design with fuel injection
THE VW BOXER ENGINE
The Volkswagen air-cooled engine is an air-cooled boxer engine with four horizontally opposed cast iron cylinders, cast aluminum alloy cylinder heads and pistons, magnesium crankcase, and forged steel crankshaft and connecting rods.
TYPE 1

Variations of the engine were produced by Volkswagen plants worldwide from 1936 until 2006 for use in Volkswagen's own vehicles, notably the Type 1 (Beetle), Type 2 (bus, transporter), Type 3, and Type 4. Additionally, the engines were widely used in industrial, light aircraft and kit car applications.

Like the Volkswagen Beetle, the first Volkswagen Transporters (bus) used the Volkswagen air-cooled engine, a 1.1 litre, DIN-rated 18 kW (24 PS, 24 bhp), air-cooled four-cylinder "boxer" engine mounted in the rear. The 22 kilowatt (29 PS; 29 bhp) version became standard in 1955, while an unusual early version of the engine which developed 25 kilowatts (34 PS; 34 bhp) debuted exclusively on the Volkswagen Type 2 (T1) in 1959. Any examples that retain that early engine today are true survivors - since the 1959 engine was totally discontinued at the outset, no parts were ever made available.

The second-generation Transporter, the Volkswagen Type 2 (T2) employed a slightly larger version of the engine with 1.6 litres and 35 kilowatts (48 PS; 47 bhp).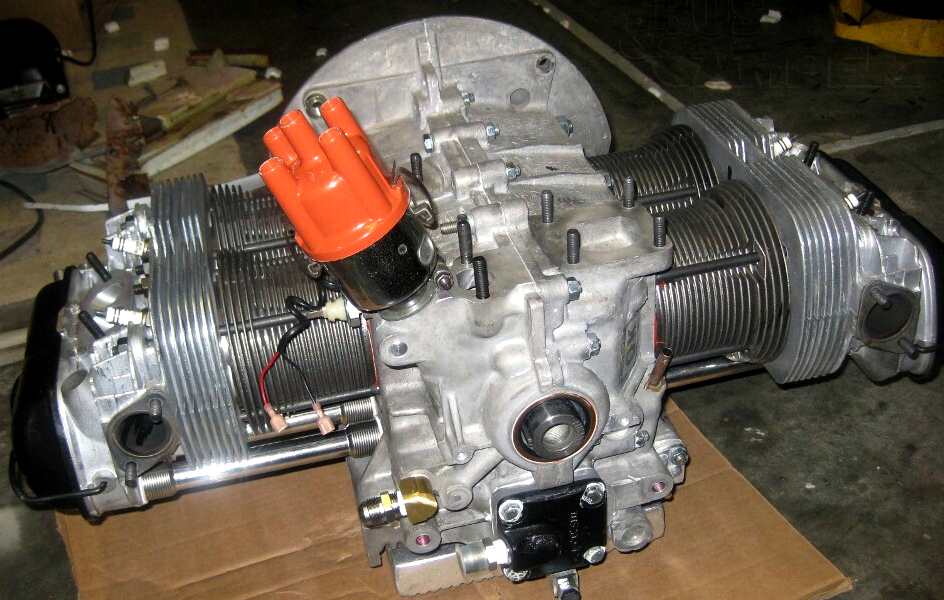 A VW type 2 somewhat modified

TYPE 2

A "T2b" Type 2 was introduced by way of gradual change over three years. The 1971 Type 2 featured a new, 1.6-litre engine, now with dual intake ports on each cylinder head, and was DIN-rated at 37 kilowatts (50 PS; 50 bhp).

The Volkswagen Type 3 (saloon/sedan, notch-back, fastback) was initially equipped with a 1.5-litre engine, displacing 1,493 cubic centimetres (91.1 cu in), based on the air-cooled flat-4 found in the Type 1. While the long block remained the same as the Type 1, the engine cooling was redesigned reducing the height of the engine profile, allowing greater cargo volume, and earning the nicknames of "Pancake" or "Suitcase" engine. This engine's displacement would later increase to 1.6 litres.

Originally a single- or dual-carburetor 1.5-litre engine (1500N, 33 kilowatts (45 PS; 44 bhp) or 1500S, 40 kilowatts (54 PS; 54 bhp)), the Type 3 engine received a larger displacement (1.6 litre) and modified in 1968 to include Bosch D-Jetronic electronic fuel injection as an option, making it the first mass production consumer cars with such a feature (some sports/luxury cars with limited production runs previously had fuel injection).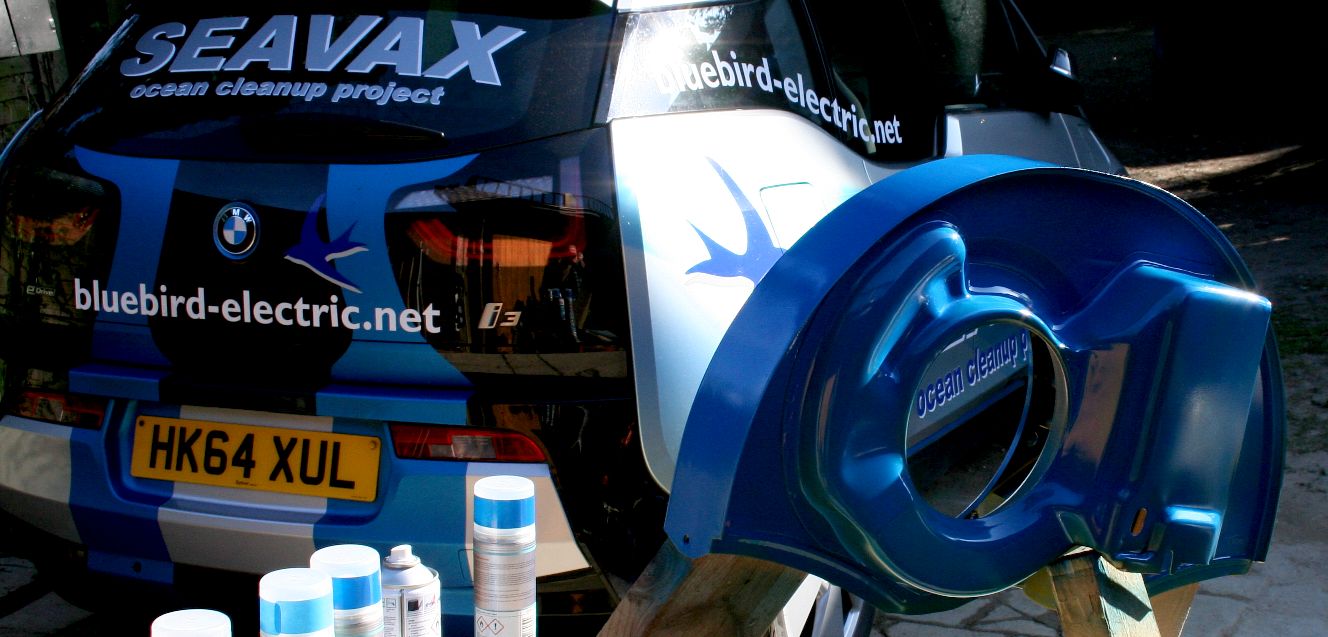 BLUE PAINT - In the foreground is the fan housing for a VW air cooled engine being painted with blue enamel for the Miss Ocean show wagon. In the background is the BMW i3 events vehicle for the SeaVax ocean cleanup project. Copyright photograph, 10 May 2017, all rights reserved. You will need the permission of the Cleaner Oceans Foundation Ltd to reproduce this picture.
TYPE 4

In 1968, Volkswagen introduced a new vehicle, the Volkswagen Type 4. The model 411, and later the model 412, offered many new features to the Volkswagen lineup.

While the Type 4 was discontinued in 1974 when sales dropped, its engine became the power plant for Volkswagen Type 2s produced from 1972 to 1979: it continued in modified form in the later Vanagon which was air-cooled from 1980 until mid-1983.

The engine that superseded the Type 4 engine in late 1983 retained Volkswagen Type 1 architecture, yet featured water-cooled cylinder heads and cylinder jackets. The wasserboxer, Volkswagen terminology for a water-cooled, opposed-cylinder (flat or 'boxer engine') was subsequently discontinued in 1992 with the introduction of the Eurovan.

The Type 4 engine was also used on the Volkswagen version of the Porsche 914. Volkswagen versions originally came with an 80 horsepower (60 kW) fuel-injected 1.7-litre flat-4 engine based on the Volkswagen air-cooled engine. In Europe, the four-cylinder cars were sold as Volkswagen-Porsches, at Volkswagen dealerships.

Porsche discontinued the 914/6 variant in 1972 after production of 3,351 units; its place in the lineup was filled by a variant powered by a new 95 metric horsepower (70 kW; 94 bhp) 2.0-litre fuel-injected version of Volkswagen's Type 4 engine in 1973. For 1974, the 1.7-litre engine was replaced by a 76 metric horsepower (56 kW; 75 bhp) 1.8-litre, and the new Bosch L-Jetronic fuel injection system was added to American units to help with emissions control. 914 production ended in 1976. The 2.0-litre engine continued to be used in the Porsche 912E, which provided an entry-level model until the Porsche 924 was introduced.

For the Volkswagen Type 2, 1972's most prominent change was a bigger engine compartment to fit the larger 1.7- to 2.0-litre engines from the Volkswagen Type 4, and a redesigned rear end which eliminated the removable rear apron. The air inlets were also enlarged to accommodate the increased cooling air needs of the larger engines.

This all-new, larger engine is commonly called the Type 4 engine as opposed to the previous Type 1 engine first introduced in the Type 1 Beetle. This engine was called "Type 4" because it was originally designed for the Type 4 (411 and 412) automobiles. There is no "Type 2 engine" or "Type 3 engine", because those vehicles did not feature new engine designs when introduced. They used the "Type 1" engine from the Beetle with minor modifications such as rear mount provisions and different cooling shroud arrangements, although the Type 3 did introduce fuel injection on the "Type 1" engine.

In the Type 2, the Volkswagen Type 4 engine was an option from 1972. This engine was standard in models destined for the US and Canada. Only with the Type 4 engine did an automatic transmission become available for the first time in 1973. Both engines displaced 1.7 litres, rated at 66 metric horsepower (49 kW; 65 bhp) with the manual transmission, and 62 metric horsepower (46 kW; 61 bhp) with the automatic. The Type 4 engine was enlarged to 1.8 litres and 68 metric horsepower (50 kW; 67 bhp) in 1974, and again to 2.0 litres and 70 metric horsepower (51 kW; 69 bhp) in 1976. As with all Transporter engines, the focus in development was not on motive power, but on low-end torque. The Type 4 engines were considerably more robust and durable than the Type 1 engines, particularly in Transporter service.
TRANSFERCAR - FREE RENTAL FOR FLEXIBLE DRIVERS NZ
Transfercar is an online relocation service providing really cheap (usually free) rental cars and campervan hire. With "free" we really mean the cars are free to drive, not even $1 a day! We don't charge anything for this. How can it be free? Here in New Zealand we call it relocating but overseas the concept is called driveaway or one way hire. Rental car or camper van companies need to move cars between their branches all the time. They can either use expensive trucks or trains or they can let you drive it for free. The rental operators win, you win. So how do we make money on this? Transfercar is charging a small fee to the rental operators for each successful relocation. We are constantly looking for more relocation drivers. Families, students, backpackers, event-goers, seniors or other travellers are all welcome. You need to be over 18 and have a full driver's license. The most popular routes are between Queenstown, Christchurch, Picton, Wellington and Auckland but other locations are listed all the time. Most cars come with free ferry and insurance A free tank of fuel and other expenses covered is not unusual either. The website is updated daily with free rental car deals and you can sign up to their email notifications, Facebook page, Twitter profile or blog to be notified when new hire cars, campers and motorhomes are added to the site.
Read more about their locations in NZ: Auckland | Christchurch | Dunedin | Picton | Queenstown | Wellington
Also in Australia: Adelaide | Brisbane | Cairns | Darwin | Melbourne | Perth | Sydney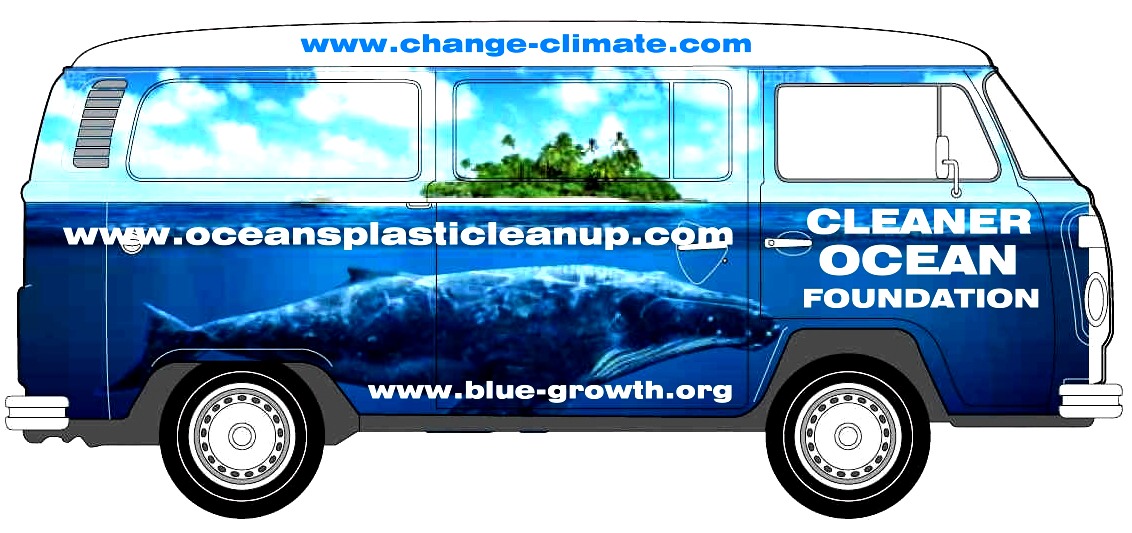 VW LINKS
https://www.ebay.co.uk/itm/VW-T2-Bay-1972-Crossover-RHD-Camper-Van/292096616983
https://www.ebay.co.uk/itm/DANBURY-VW-TYPE-2-MOTOR-CAMPER-1-6-i-AIR-COOLED-2005-55-/272514543803
https:/www.ebay.co.uk/itm/VW-TYPE-2-TIN-TOP-CAMPER/322504632966
https:/www.ebay.co.uk/itm/solid-vw-bay-window-panel-van-camper/222497974547
http://www.coolairvw.co.uk/Category/0/New_Products~New_Parts_for_Baywindow.html
http://www.coolairvw.co.uk/
http://en.wikipedia.org/wiki/Volkswagen_air-cooled_engine
http://www.ebay.co.uk/bhp/vw-aircooled-engine
http://en.wikipedia.org/wiki/Flat_engine
http://www.busandcamper.com/dragbus-rat-hoodride-the-big-engine.html
https://www.doghouseengines.com/store/category/3/turnkey-engines-for-air-cooled-vws/
http://www.justaircooled.co.uk