LITTLE MISS OCEAN CITY 2016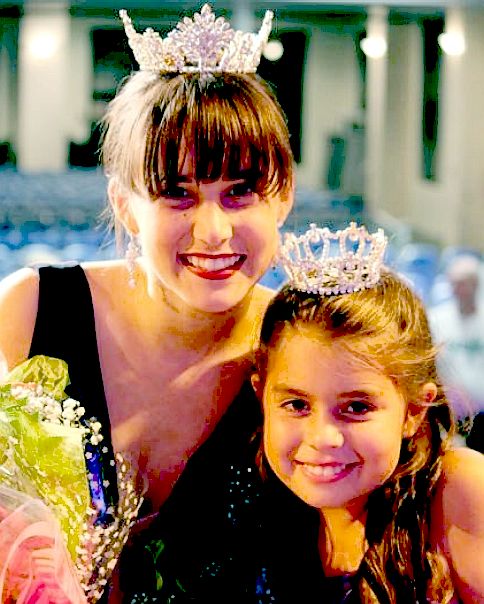 LITTLE MISS OCEAN CITY 2016 - [LEFT] Miss Ocean City Shannon Wallace and [RIGHT] Little Miss Ocean City Sarah Rodriguez.
AUGUST 2015 LITTLE MISS OCEAN CITY
Sarah Rodriguez, an 11-year-old Ocean City resident and Ocean City Intermediate School student, was crowned Little Miss Ocean City on the evening of Friday the 14th of August 2015 at the conclusion of a pageant on the Ocean City Music Pier.

Twenty-four young women between the ages of 8 and 11 competed in interview, talent and poise and composure. Each contestant was held to be both talented and well-spoken.

Miss Rodriguez will represent the city throughout the year as an ambassador at special events, along with Miss Ocean City, Shannon Wallace, and Junior Miss Ocean City.

Miss Rodriguez is the daughter of Jane and Greg Rodriguez, the owners and operators of 'Dot's Pastry Shop' in Ocean City.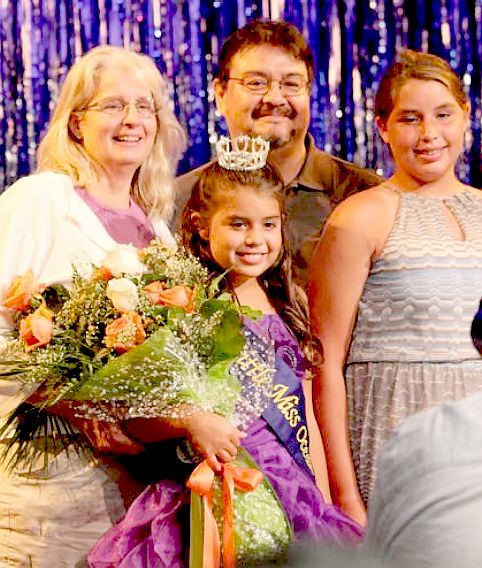 OTHER AWARD WINNERS
First Runner Up: Avery Fritsch
Second Runner Up: Sofia Tucker
Third Runner Up: Charlotte Erickson
Fourth Runner Up: Molly Farrell

Talent: Annie Farrell
Interview: Sarah Rodriguez
Scholastic: Sofia Tucker
Poise & Composure: Avery Fritsch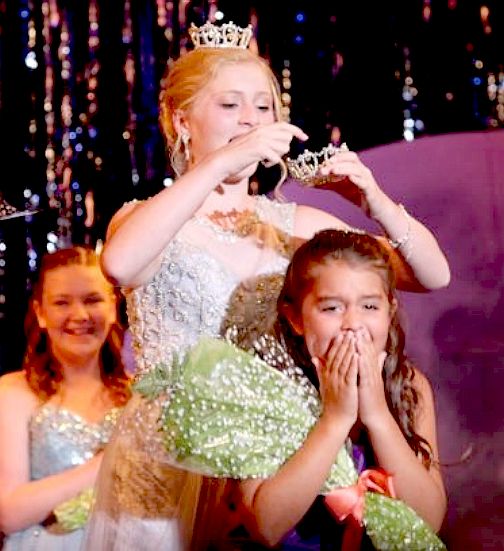 AWARDS FOR SPECIAL RECOGNITION
Talent: Bridget Dougherty
Interview: Abby Berman
Scholastic: Caeli Barbour
Poise & Composure: Ciera Howard
Congeniality: Ciera Howard
Essay Award Winner: Sarah Rodriguez
Essay 1st RU: Molly Farrell
Essay 2nd RU: Caeli Barbour
Essay 3rd RU: Ciera Howard
Tracy White Spirit Award: Riley Madden
Photogenic: Ciera Howard
Hostess Award: Bridget Dougherty
Community Sponsor Award: Bridget Dougherty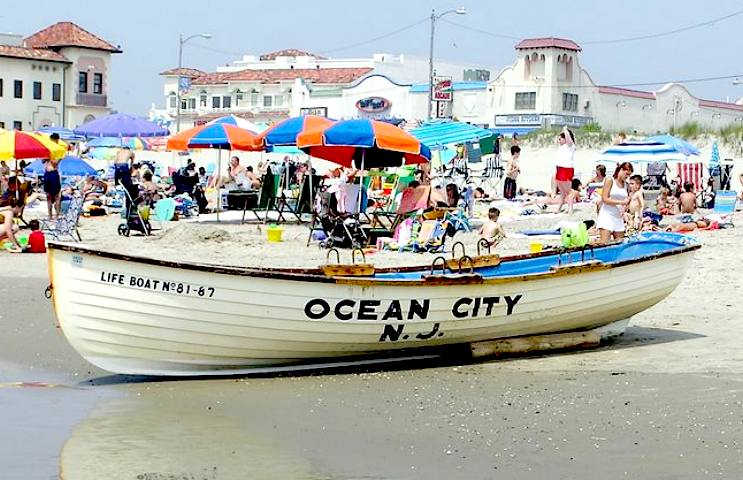 OCEAN CITY - What makes Ocean City so great is that there are the eight miles of sparkling ocean and bay beaches, all well maintained. Next, there are two and half miles of boardwalk containing eight full blocks of family amusements (from 6th to 14th Sts.) like OC Waterpark, plus Gillian's Wonderland Pier. In terms of blue growth, this city is a shining example.
Then there is the Boardwalk where you'll also find the Music Pier, where concerts are performed throughout the year and is home to the Ocean City Pops. And during the summer, every Thursday is family night, with free entertainment throughout town.

Adding to Ocean City's family image is the fact that it's a "dry" town, meaning there is no alcohol of any kind sold within its borders. Alcohol is available in nearby Strathmere.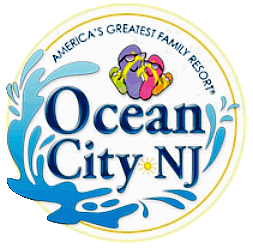 ABOUT OCEAN CITY, NEW JERSEY
Ocean City is a city in Cape May County, New Jersey, United States. It is the county's largest city by area and is the principal city of the Ocean City Metropolitan Statistical Area which encompasses all of Cape May County. As of the 2010 United States Census, the city's population was 11,701, reflecting a decline of 3,677 (-23.9%) from the 15,378 counted in the 2000 Census, which had in turn declined by 134 (-0.9%) from the 15,512 counted in the 1990 Census. In summer months, with an influx of tourists and second homeowners, there are estimated to be 115,000 to 130,000 within the city's borders.

Ocean City originated as a borough by an Act of the New Jersey Legislature on May 3, 1884, from portions of Upper Township, based on results from a referendum on April 30, 1884, and was reincorporated as a borough on March 31, 1890. Ocean City was incorporated as a city, its current government form, on March 25, 1897.

Known as a family-oriented seaside resort, Ocean City has prohibited the sale of alcoholic beverages within its limits since its founding in 1879, offering miles of guarded beaches, a boardwalk that stretches for 2.5 miles (4.0 km), and a downtown shopping and dining district.

The Travel Channel rated Ocean City as the Best Family Beach of 2005. It was ranked the third best beach in New Jersey in the 2008 Top 10 Beaches Contest sponsored by the New Jersey Marine Sciences Consortium. In the 2009 Top 10 Beaches Contest, Ocean City ranked first.
According to the United States Census Bureau, the city had a total area of 10.797 square miles (27.964 km2), including 6.333 square miles (16.402 km2) of land and 4.464 square miles (11.562 km2) of water (41.35%).

Unincorporated communities, localities and place names located partially or completely within the city include Peck Beach.

Ocean City is a barrier island with bridge connections to the Marmora section of Upper Township by the 34th Street (Roosevelt Boulevard) Bridge, Egg Harbor Township by the Ocean City-Longport Bridge, Somers Point by the 9th Street Bridge (Route 52), and the Strathmere section of Upper Township by the Corson's Inlet Bridge. The eastern side of Ocean City borders the Atlantic Ocean.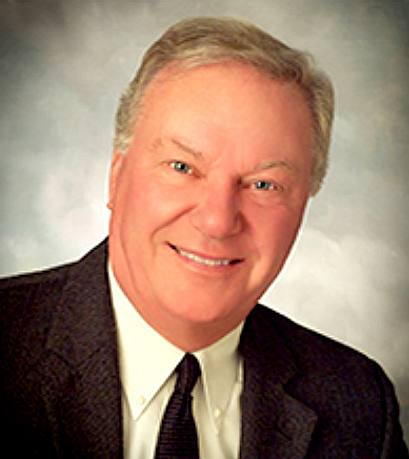 RICHARD W. (Rick) MEEHAN - The Mayor was elected to the City Council in 1985 and served as City Council President for 14 years up until he took over the office of the Mayor in June of 2006. Rick is a graduate of the University of Baltimore with a B.S. degree in Business Administration. Rick was born in New York City but grew up in Baltimore and spent his summers while in high school and college working at the beach. He moved to Ocean City for good in 1971. He is an active Realtor with Coldwell Banker Residential Brokerage. Rick is a member of the Governors Economic Development Committee, Downtown Association, Chamber of Commerce, and is the President of the Delmarva Irish American Club and the Co- Chairman of the Ocean City St. Patrick's Day Parade. As Mayor he serves on the Pension Committee and the Police Commission.
WORLD FAMOUS BOARDWALK
The Ocean City boardwalk is one of the most recognizable landmarks in the resort. It is also one of the most well-known boardwalks in the world. It is 2½ miles long and runs north from 23rd Street to St. James Place. The boardwalk is marked with mile markers for people who are exercising.

The boardwalk was first built in 1880 from the Second Street wharf to Fourth Street and West Avenue. In 1885, plans to extend the boardwalk along the entire beach were made as the city's first amusement house, a pavilion on the beach at 11th street called "The Excursion" opened. A second amusement park, the "I.G. Adams pavilion", at Ninth Street and the boardwalk, opened soon after but was destroyed by fire in 1893. Following a second catastrophic fire in 1927, the boardwalk and its businesses were rebuilt 300 feet (91 m) closer to the ocean on concrete pilings, with parking created for cars in the space where the buildings and boardwalk once stood. The Ocean City Music Pier opened one year later.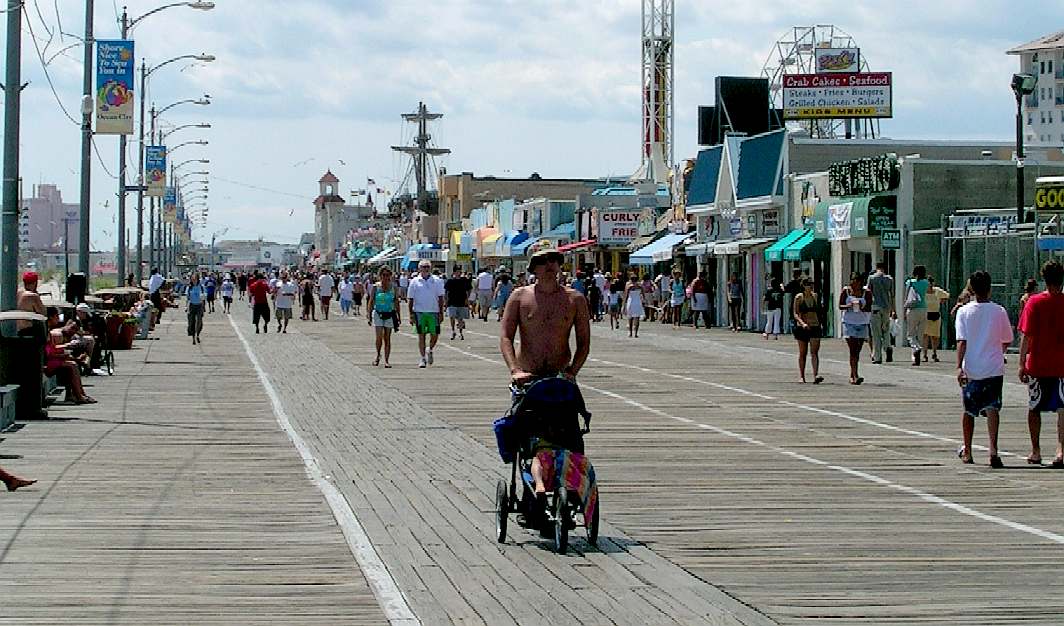 In 1965, the Wonderland Amusement Park opened on the boardwalk at 6th Street, which is still open to this day and known as "Gillian's Wonderland Pier". Only one major coaster operates there, which is the Runaway Train, a steel twister. Another amusement park, Playland's Castaway Cove, is also located on the boardwalk at 10th street. Two major roller coasters operate there, which are the Python, a looping coaster, and the Flitzer, a wild mouse coaster. A new major shuttle coaster at Castaway Cove, Storm, is expected to be finished in summer 2013. Two kiddie rides were removed from the park in early 2013 due to the construction of Storm.

In 2007 controversy emerged about the city's proposed use of ipê, a type of wood, to re-deck parts of the boardwalk. Environmental activists protested against the city's use of the wood, but the plan went ahead.

Today, there are bike and surrey rentals available along many boardwalk cross streets, but bikes and surreys can only be ridden on the boardwalk before noon during the summer. Attractions along the boardwalk include two family amusement parks with rides and games, an arcade, the Music Pier, a water park and various themed miniature golf courses. The Ocean City boardwalk has a wide variety of dining options, from sit-down restaurants to funnel cake.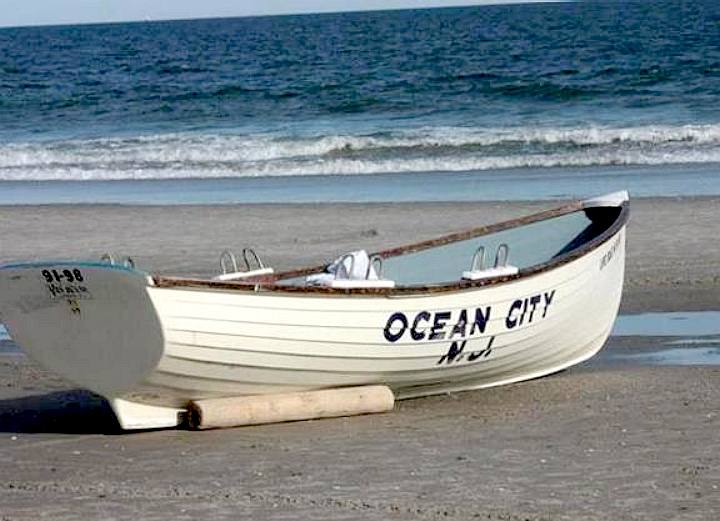 LIFE GUARDS - That is one famous lifeboat. The simple white and dark blue color scheme works well with the pale blue interior. It's amazing how a traditional wooden rowing boat can capture the attention of the public.
OCEAN CITY CONTACTS
The City of Ocean City
New Jersey
861 Asbury Avenue
Ocean City
New Jersey 08226
1 800-Beach-NJ
609.399.6111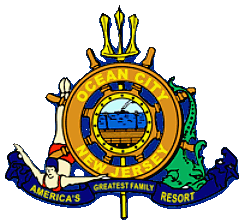 LINKS
OCNJ Daily Sarah Rodriguez crowned little miss ocean city 2016
Wikipedia Ocean_City_New_Jersey
Ocean City Sentinel new miss ocean city is crowned
OCNJ Daily Kendall Coughlin crowned miss ocean city 2015
Shore News Today Shannon Wallace named new Miss-Ocean City
Shore news today news Coughlin crowned new miss ocean city
http://ocnjdaily.com/sarah-rodriguez-crowned-little-miss-ocean-city-2016/
http://www.ocnj.us/
http://oceancitymd.gov/oc/
https://en.wikipedia.org/wiki/Ocean_City,_New_Jersey
https://www.facebook.com/missoceancounty
http://www.ocsentinel.com/ae/new-miss-ocean-city-is-crowned/article_6366eaa2-3d3e-5448-a155-6d16c24f4e6b.html
http://www.ocexchangeclub.org/
http://ocnjdaily.com/kendall-coughlin-crowned-miss-ocean-city-2015/
| | | | | | |
| --- | --- | --- | --- | --- | --- |
| Beauty Pageant | Headquarters | President | Key People | Formation | Motto |
| | New York City | Paula Shugart | Donald Trump | 1952 | Confidently Beautiful |
| | London | Julia Morley | Eric Morley | 1951 | Beauty with a Purpose |
| | Manila | Ramon Monzon | Lorraine Schuck | 2001 | Beauties for a Cause |
| | Tokyo | Hirofumi Hashimoto | Hirofumi Hashimoto | 1960 | Love, Peace and Beauty |
| | Ocean City NJ | - | - | 2015 | Learn and be beautiful |
| | Boston, Massachusetts | - | - | 2012 | Flaunt it Baby |
| | Paris, Saint Denis | - | - | 2012 | Love your island |
| | Ho Chi Minh City | - | - | 2010 | Love your ocean |
| | Zhoushan Island | - | - | 2014 | Love your ocean |
| | Scarborough, Perth | - | - | 2014 | 12 lucky girls |
| | LA, California | - | Von Gretchen McAlpin | 2014 | Dream more, be more |
| | Ambon city, Mollucas Is | Nadine Chandrawinata | Kamidia Radisti | 2012 | Brave, smart & beautiful |