They're limbering up for another all female UK tour, and this time romance gives way to bloodshed: Ladies and gentlemen, the Smooth faces present to you: TITUS ANDRONICUS. For 2013 introducing Emma Nixon as Bassianus, Martius and Alarbus. That sounds demanding - best of Luck Emma, from the Kismet Girls.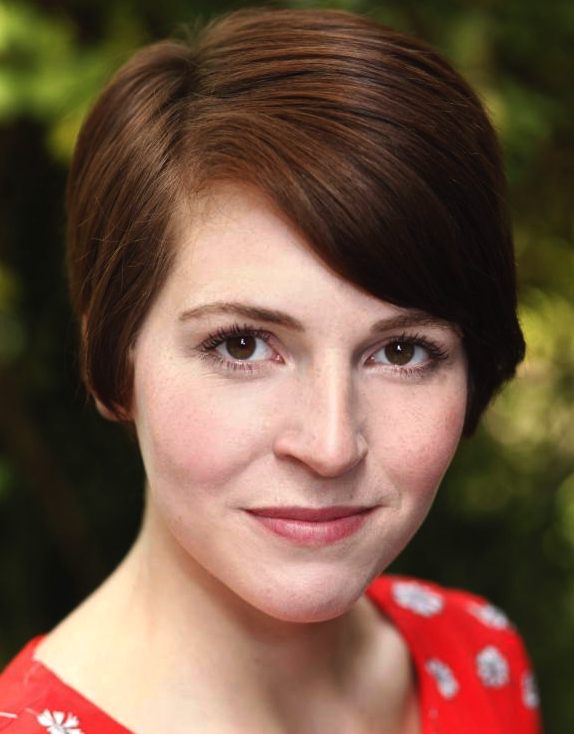 ABOUT EMMA
Education

2012, 3 yr. Acting
The Liverpool Institute for Performing Arts


Emma received The Acting Prize for Performance on graduating from The Liverpool Institute for Performing Arts (LIPA) July 2012 with a BA Hons Acting degree.

Spotlight page: spotlight.com/1110-5641-6229

Other

She performed in the Olivier Awards 2011 singing in the choir.

Workshops:


Hannah Waddingham Musical Theatre workshop
Nickolas Grace monologue workshop
Nickolas Grace physical workshop
One on One session with Liza Sadovy
Talk with Shaun Prendergast
Talk with Jonathan Pryce

SKILLS

Stage Combat,BADC Level 1- Rapier, Dagger & Unarmed - Silver, Swimming, Running, Yoga, Physical Theatre/Mime, Devising, Improvisation, Musical Theatre, Workshop leader, Computer literate.
Vocal Range: F, to C" (Belt to E)

| | |
| --- | --- |
| Ethnicity | White/Caucasian |
| Skin Color | White |
| Hair Length | Shoulder Length |
| Native accent | English |
| Accents (UK) | Cockney, Lancashire, Manchester, Northern England, Northern Working Class, RP, Scottish, Southern England, Welsh |
| Accents (North American) | General American, Southern American |
| Accents (International) | Dublin, RP |
| Interested in | Comedy, Commercials, Corporate, Film (Professional), Film (Student), Improvisation, Music Videos, Online, Panto, Presenting, Radio, Rehearsed Readings, Roleplay, Theatre (Fringe), Theatre (Professional), Theatre (Touring), TIE/TYA, TV, Voice Over |
| Experienced in | Film (Student), Panto, Radio, Theatre (Professional) |
| General Singing Skills | Solo |
| Specific Singing Skills | Mezzo-Soprano |
| General Dance Skills | Ballet, Ballroom, Jazz, Tap |
| Organisation Membership | Equity |
| Stage Combat Skills | Yes |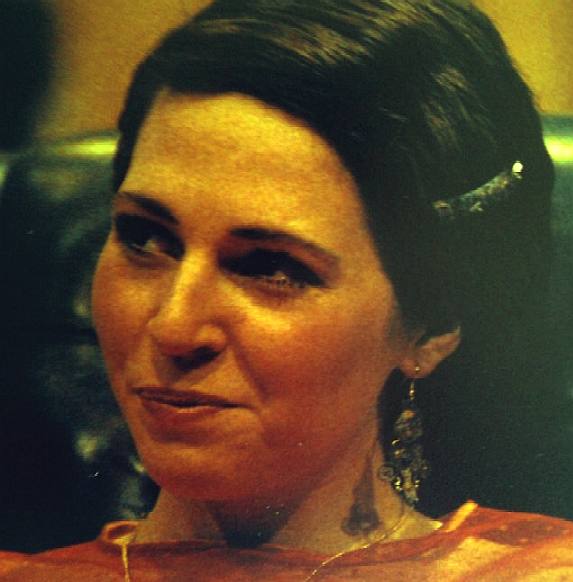 CREDITS
Year

Role / Type

Production / Director

Company / Venue

.

.

.

.

2013

Bassianus, Martius, Alarbus
Theatre (Tour)

Titus Andronicus
Yaz Al-Shaater

Smooth Faced Gentlemen


2013

Woman
Film (Student)

Dry Run
Adam Hyde

Carrowood - Short Film


2013

Dinah Cooke
Film (Short)

White Rabbit
David Gowin

2012

Kay
Theatre

Time and the Conways
Keith Woodason

LIPA-Senheiser Studio Theatre

2012

Haley
Theatre

The Pitchfork Disney
Gillian Lemon

LIPA Showcase 2012
PMA Stage LIPA, The Criterion Theatre...

2012

Miranda
Film (Student)

Secret Smile
Jan Paulo Musni

PowLow Media


2012

Tiffany
Theatre

The Danny Crowe Show
Olivia Meguer

LIPA
Senheiser Studio Theatre

2011

Kate Mullins
Musical

Titanic the Musical
Sally Rapier and Nick Phillips

2011

Louise - Piano/Forte
Radio

Radio Project
Peter Darney

2011

She
Film (Student)

Death and Dancing
Maggie Ford

2011

Becca
Theatre

Rabbit Hole
Nathan Luttrull

Theatre de L'Aletoire
Senheiser Studio Theatre

2011

Regan
Theatre

King Lear
Keith Woodason

2011

Veshnyakova, Yevlampia Petrovna,

Natalia Pavlovna Theatre

Black Snow
Max Rubin
2013 THE SMOOTH FACED PLAYERS: TITUS ANDRONICUS CAST - In alphabetical order
| | | | |
| --- | --- | --- | --- |
| | | | |
| Vivienne Acheampong | Fran Binefa | Madeline Gould | Ashlea Kaye |
| | | | |
| | | | |
| Henri Merriam | Emma Nixon | Leila Sykes | Stella Taylor |
TITUS ANDRONICUS PLAYER

Emma Nixon - plays Bassianus, Martius and Alarbus, Emma graduated from the LIPA in Liverpool this year, where she received the Acting Prize for Performance. We didn't ask what other acting prizes there are.

TITUS ANDRONICUS CREW - In alphabetical order

Yaz Al-Shaater – Director

Anna Beecher – Dramaturg

Tom Crawshaw - Dramaturg

Celia Dugua - Lighting

Kirsty Fox - Associate Producer

Amy Gunn – Stage Management

Jacob Hughes - Designer

Rachel Illingsworth – Assistant Director

James Percival - Sound

EMMA SAYS:
"During our rehearsals we started by focusing on physicality and how important that is going to be – particularly when portraying the opposite sex. An exercise I found useful was walking around the room, finding our neutral body positions, then slowly becoming a man we knew. Getting into the mind-frame of a man I found had the most effect on my physicality. Knowing where their tensions lie, and what they may have experienced to bring about how they look or hold themselves."

"What I am beginning to understand is how exciting this gruesome, violent Shakespeare play is. What a great opportunity to let loose our inhibitions and plunge ourselves into the depths of death, blood, gore, death, Romans and death! I can't wait to start our second week of rehearsals.This prevents that. It also gives the sense of togetherness with the cast – everyone is welcome to put their ideas into the melting pot, be the idea for your character or not."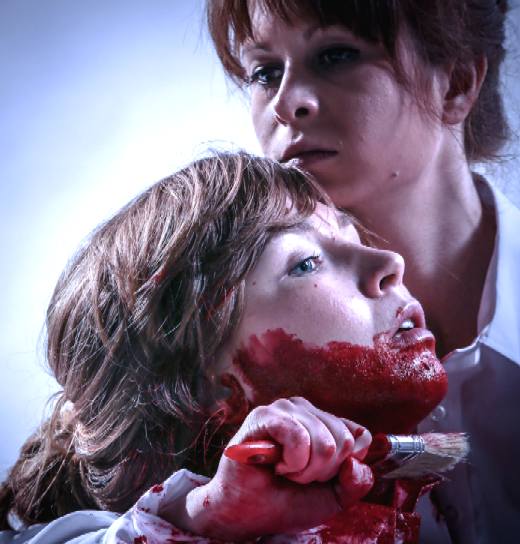 Ashlea Kaye and Leila Sykes rehearsing Titus Andronicus
The SFG are serious actors carrying off the parts of their male counterparts so well, that you may well believe they are men. That is the opinion of many people who have seen their shows. Moreover, the acting is of such a high caliber that any advocate of Shakespeare will appreciate the performance for the performance and not because the players are all female - although that inevitably adds to the mystique - and that extra layer of spice is bound to draw audiences wherever they perform.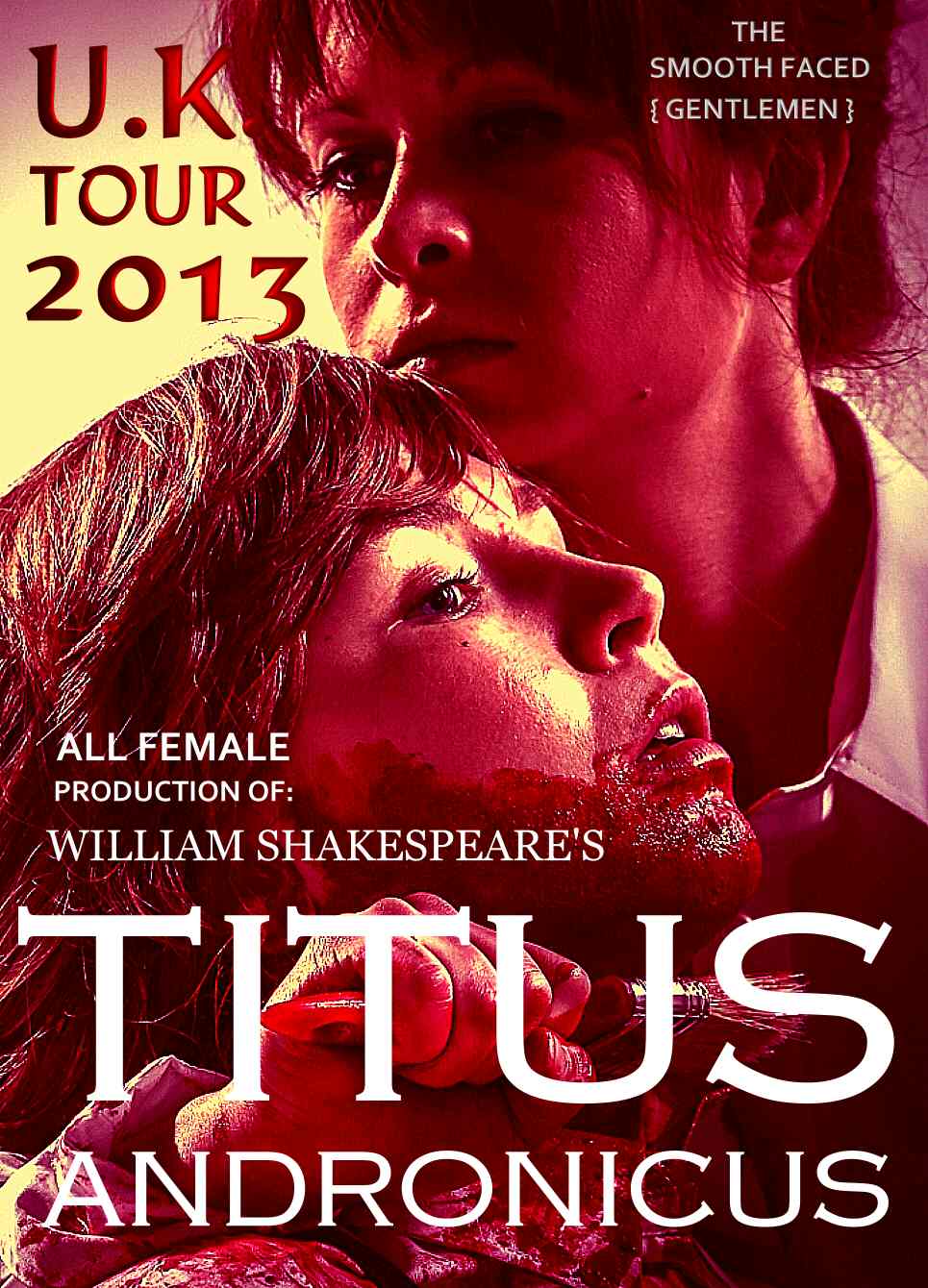 Smooth Faced Gentlemen are one of the UK's most prodigious all-female Shakespeare troupes. Formed in 2012, this female ensemble perform fast-paced, dynamic productions of Shakespeare's much-loved classics. Thier approach, which marries tradition with innovation, seeks to dismantle the audience's preconceptions of the Bard's work. Through the prism of an all-female cast Smooth Faced Gentlemen examine the mastery with which Shakespeare pictures humanity - a humanity which an actor can explore and share whether male or female.
A time lapse rehearsal of Romeo & Juliet
LINKS
http://www.castingcallpro.com/uk/view.php?uid=459096
http://www.castingcallpro.com/uk/view.php?uid=459096
https://twitter.com/EmmaLouiseNixon
http://www.starnow.co.uk/emmanixon91
http://smoothfacedgentlemen.com/author/emma/
http://twtrland.com/profile/emmalouisenixon
Stratford Upon Avon - Shakespeare's birthplace
---
Ashlea * Camina * Carly * Emma * Fran * Henri * Kayleigh * Leila * Madeline * Mariam * Stella * Vivienne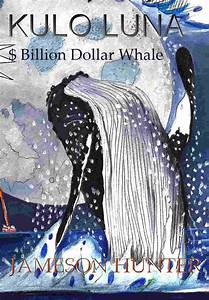 A heartwarming adventure: pirate whalers V conservationists