They're limbering up for another all female UK tour, and this time romance gives way to bloodshed: Ladies and gentlemen, the Smooth faces present to you: TITUS ANDRONICUS. For 2013 introducing Stella Taylor as Lucius and Chiron. Stella recently graduated from the Royal Central School of Speech and Drama: Ba(Hons) Acting - First Class. Best of Luck Stella, from the Kismet Girls.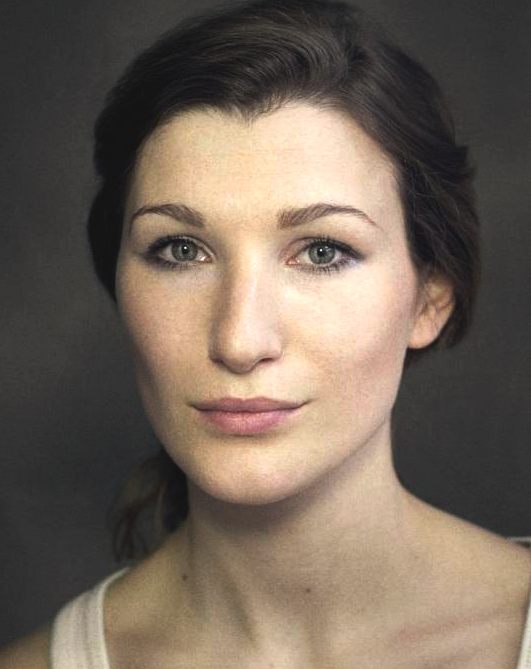 ABOUT STELLA
Education
2012, 3 yr. Acting
Central School of Speech and Drama
2009, BA (Hons) in English Literature and Psychology
Newcastle University
General
Currently rehearsing 'Titus Andronicus,' with the award winning all female Shakespeare company Smooth Faced Gentlemen, performing at the Buxton Fringe (16th-20th July) and then headlining the Bedlam Theatre, Edinburgh Fringe (2nd-24th Aug, 7.30pm). For more information, see http://smoothfacedgentlemen.com/

Will be filming the role of 'Sam' in British/Nollywood RomCom, 'Mum, Dad, Meet Sam' later this year.
Additional Skills
Stage Combat (BASSC) Unarmed, Rapier and Dagger - Level One [Distinction]
Devising, Physical Theatre, Improvisation, Clown, Mask, Yoga, Squash, Skiing/Snowboarding, Piano, Guitar, Ukulele

Workshops:

Comedy: Lucy Porter and Justin Edwards
Mask and Clowning: Jon Wright (Told by and Idiot)
Verbatim Theatre: Max Stafford Clarke and Robin Soans (Out of Joint)
Puppetry: Cariad Astles
Sound: Filter Theatre Company
Acting for Screen: Mel Churcher and Keir Burrows
| | |
| --- | --- |
| Ethnicity | White/Caucasian |
| Skin Color | White |
| Hair Length | Long |
| Native accent | English |
| Accents (UK) | Cockney, London, RP, Yorkshire |
| Accents (North American) | Californian, General American, Southern American |
| Accents (International) | Australian, Dublin, French, Irish, Polish, RP, Russian |
| Languages Spoken | English |
| Interested in | Comedy, Commercials, Corporate, Film (Professional), Film (Student), Improvisation, Modelling, Music Videos, Radio, Rehearsed Readings, Roleplay, Theatre (Fringe), Theatre (Professional), Theatre (Touring), TV, Voice Over |
| Specific Singing Skills | Mezzo-Soprano |
| Musical Skills | Guitar, Piano |
| Organisation Membership | Equity |
| Stage Combat Skills | Yes |
| Driving Licences | Standard |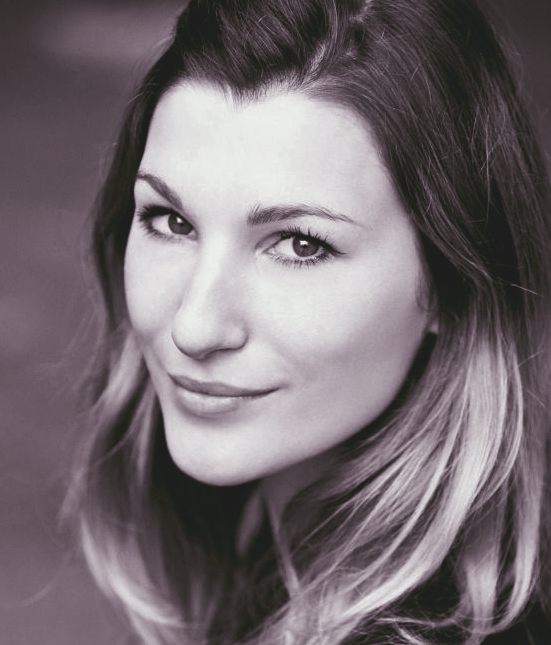 CREDITS
Year

Role / Type

Production / Director

Company / Venue

.

.

..

.

2013

Chloe
Film (Short)

Rerun
Sam Hugh

2012

Regal Woman with Snake
Still Photos

Joshua Reynolds Shoot
Zena Holloway

2012

Faye (Believer)
Theatre

Scatter Like Ash
Ben Mills

Plunger Theatre
Camden People's Theatre

2012

Bryony
Film (Short)

Martha
Owen Harrold

KOGA MEDIA and FILM


2012

Isobel
Theatre

Princess Sharon
Katazyna Deszcz

International Gombrowicz Festival
Popular Theatre, Poland

2012

Dr Krestyan Ivanovich/Valet/Ensemble
Rehearsed Reading

The Double
Laurence Boswell

Ustinov Studio, Theatre Royal Bath
CSSD

2012

Vittoria/Zanche
Theatre

Banished (The White Devil)
Wilson Milam

2012

Samantha
Film (Short)

When You're Smiling


2012

Bridesmaid
Film (Feature)

The Look of Love
Michael Winterbottom

2012

Kasia
Rehearsed Reading

Smolensk
Abigail Graham

2012

Mourner
Theatre

The House of Bernarda Alba
Bijan Sheibani

2011

Dewey Dell Bundren
Theatre

As I Lay Dying (Devised Adaptation)
Yael Shavit

2011

Witch
Theatre

Macbeth
Sinead Rushe

2011

Lady Teazle
Theatre

The School for Scandal
Grainne Byrne

2011

Regina Holliday
Theatre

To Be Taken With Water (Devised)
Dominic Rouse

CDT 12
The Roundhouse

2010

Margaret/Seacoal
Theatre

Much Ado About Nothing
Sinead Rushe

2010

Masha
Theatre

The Seagull
Nadia Morgan

2006

Miranda
Theatre

The Tempest
Nick Allen

Shakespeare in Styria
Austria

2005

Anne Page
Theatre

The Merry Wives of Windsor
Nick Allen

Shakespeare in Styria
Austria
2013 THE SMOOTH FACED PLAYERS: TITUS ANDRONICUS CAST - In alphabetical order
| | | | |
| --- | --- | --- | --- |
| | | | |
| Vivienne Acheampong | Fran Binefa | Madeline Gould | Ashlea Kaye |
| | | | |
| | | | |
| Henri Merriam | Emma Nixon | Leila Sykes | Stella Taylor |
TITUS ANDRONICUS PLAYER

Stella Taylor - Plays Lucius and Chiron. Stella trained at CSSD, plays the Ukelele, and will be starring in a major Nollywood film straight after this. (That's right, Nollywood).
TITUS ANDRONICUS CREW - In alphabetical order

Yaz Al-Shaater – Director

Anna Beecher – Dramaturg

Tom Crawshaw - Dramaturg

Celia Dugua - Lighting

Kirsty Fox - Associate Producer

Amy Gunn – Stage Management

Jacob Hughes - Designer

Rachel Illingsworth – Assistant Director

James Percival - Sound

These are the smooth faces of a troupe of ladies who prefer to act out the parts of gentlemen. Don't they know when they are onto a good thing? Okay, seriously, this troupe are truly superb and deserve as much support as we can give them. The productions that the SFG players intend staging in the future, are classic renditions of Shakespeare's works in traditional costume, which sets them apart from other all female troupes in the US and elsewhere (good as they are) - as one might expect from the qualifications and experience of the members. They are Kismet Girls through and through.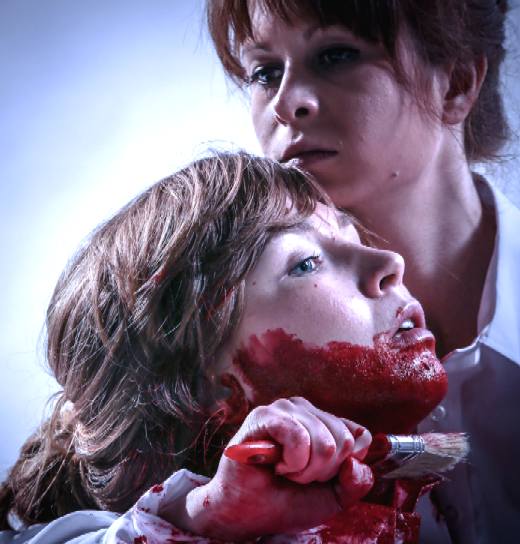 Ashlea Kaye and Leila Sykes rehearsing Titus Andronicus
These girls are serious actors carrying off the parts of their male counterparts so well, that you may well believe they are men. That is the opinion of many people who have seen their shows. Moreover, the acting is of such a high caliber that any advocate of Shakespeare will appreciate the performance for the performance and not because the players are all female - although that inevitably adds to the mystique - and that extra layer of spice is bound to draw audiences wherever they perform.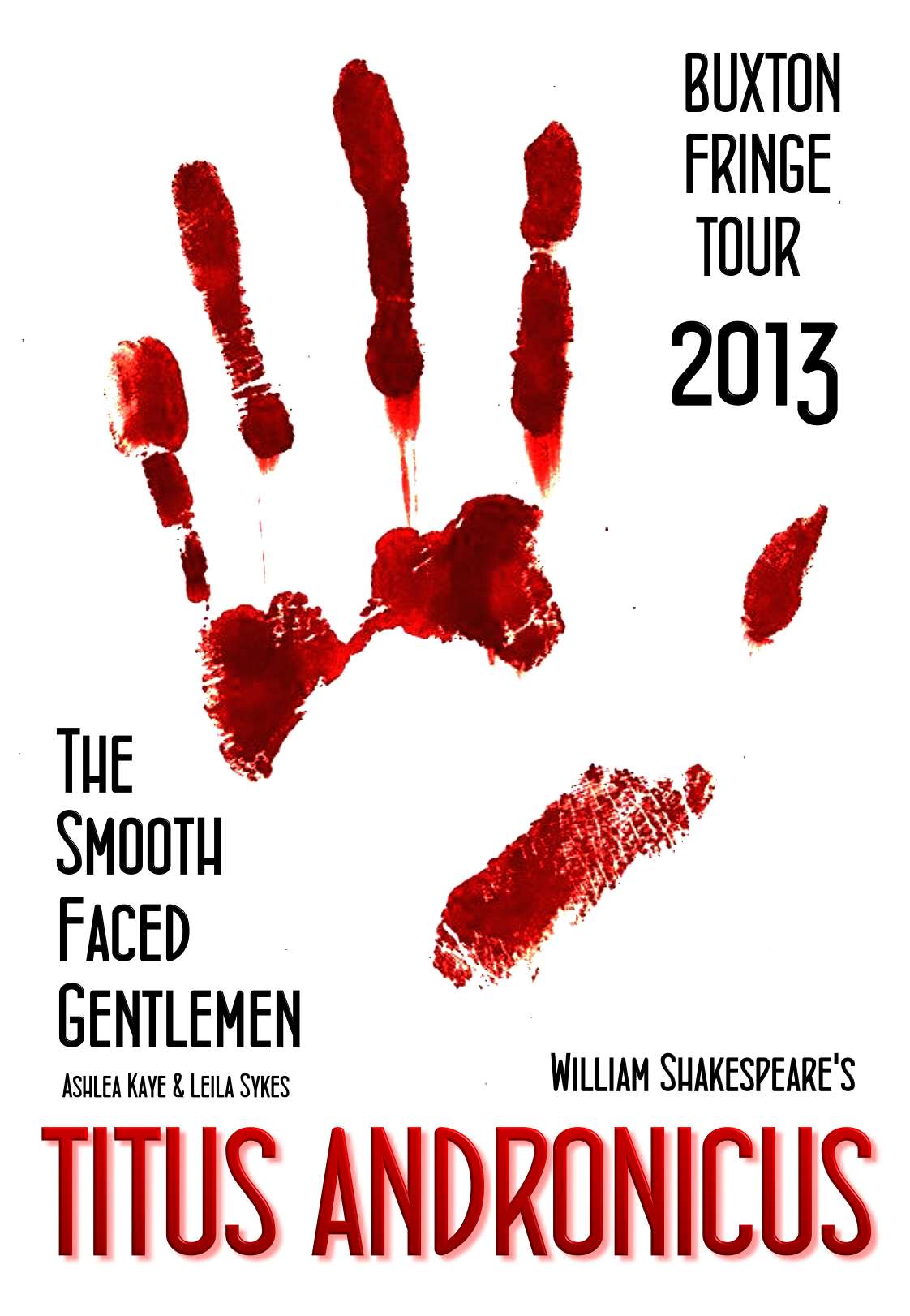 Smooth Faced Gentlemen are one of the UK's most prodigious all-female Shakespeare troupes. Formed in 2012, this female ensemble perform fast-paced, dynamic productions of Shakespeare's much-loved classics. Thier approach, which marries tradition with innovation, seeks to dismantle the audience's preconceptions of the Bard's work. Through the prism of an all-female cast Smooth Faced Gentlemen examine the mastery with which Shakespeare pictures humanity - a humanity which an actor can explore and share whether male or female.
A time lapse rehearsal of Romeo & Juliet
LINKS
http://www.castingcallpro.com/uk/view.php?uid=464620
https://twitter.com/Stella__Taylor
http://www.123people.co.uk/s/stella+taylor
https://www.facebook.com/events/483948838339910/permalink/483948841673243/
http://smoothfacedgentlemen.com/shows/titus-andronicus/
Stratford Upon Avon - Shakespeare's birthplace
---
Ashlea * Camina * Carly * Emma * Fran * Henri * Kayleigh * Leila * Madeline * Mariam * Stella * Vivienne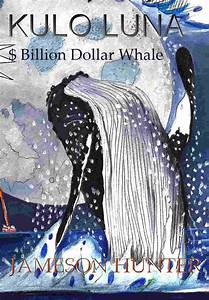 A heartwarming adventure: pirate whalers V conservationists